site.bta

Bulgaria's Oldest Person Is Aged 110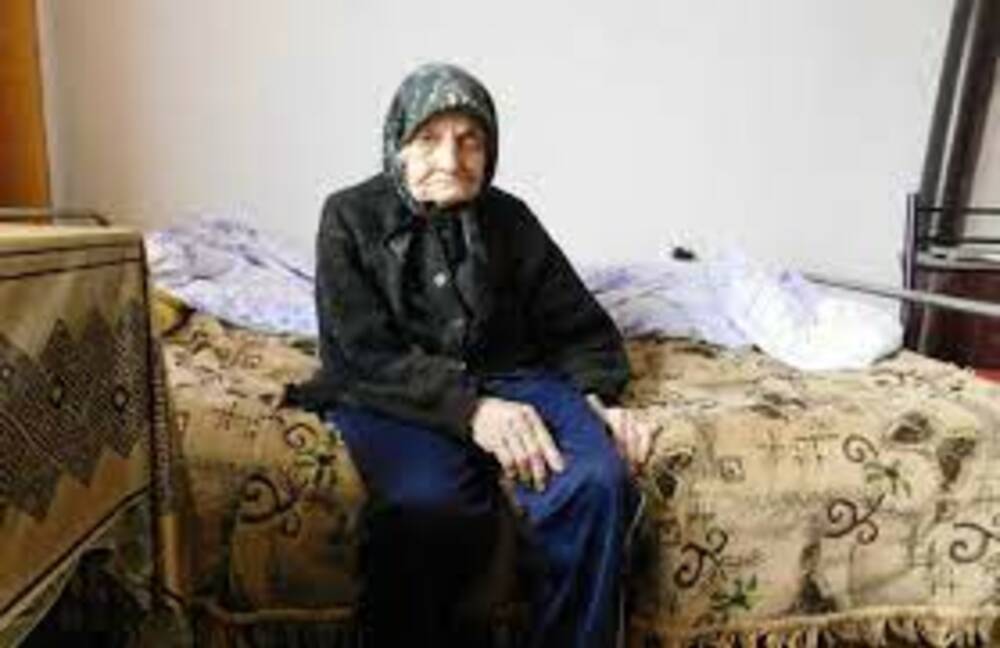 On March 25, 2022, Miropa Taskova of the village of Buchino (Southwestern Bulgaria) celebrated her 101st birthday (BTA Photo)
In the latest population census last year, the National Statistical Institute identified Nuriye Dermendjieva, 110, as the oldest living person in Bulgaria, the 24 Chasa daily reports.
The woman was born on October 12, 1912 and lives in the Rhodopi Mountains village of Srednogortsi near Madan, Smolyan Region (South Cenral Bulgaria). At 16, she was married to a man four years her junior. They had six children (three daughters and three sons), and her husband died when she was 40.
Dermendjieva worked on a farm all her life, raising tobacco, potatoes and beans. Her diet is simple, mostly limited to her own produce, and she has never used alcohol or tobacco.
With almost no hospitalizations until her 80s, she later on lived through three light brain strokes, and at age 105 underwent cataract surgery in her right eye, which enabled her to distinguish colours, eat unaided, and even watch TV. The diminutive centenarian is hard of hearing.
Granny Nuriye has 14 grandchildren, 22 great-grandchildren and three great-great-grandchildren (some living abroad). Her eldest son is now 80, and her eldest grandchild is 57. One of her sons died of coronavirus last year.
In 2019 the National Statistical Institute projected the number of people aged 100 and over in Bulgaria to quintuple to 1,280 by 2080. The estimate was 254 for December 2016 and 279 for December 2019. A total of 279 translates as 4 per 100,000 population, which is probably the lowest rate in the EU. Kardjali Region had the largest number per 100,000 population, 7.6 centenarians, followed by Lovech Region (7.34) and Smolyan Region (5.8). The fewest lived in the Northwest: Vidin, Montana and Vratsa.
Since the 1990s the number of record-old people in this country has always varied from 200 to 400. Centenarians numbered 2,719 in 1906, 1,756 in 1926, 357 in 1992, and 187 in 2001. They were most numerous in 2014, at 358, and least numerous in 2018, at 203.
A special census of centenarians was carried out in Bulgaria between March 1927 and November 1928. The enumerators travelled 18,055 km over 1,120 working days to count 158 persons aged 100 and over (37 in towns and 121 in villages). The oldest ones were two men, aged between 111 and 112.
/LG/
news.modal.header
news.modal.text