Sofia Forum on Circular Economy
site.bta

Green Sofia Project Aims to Improve Interaction between Local Authorities and Businesses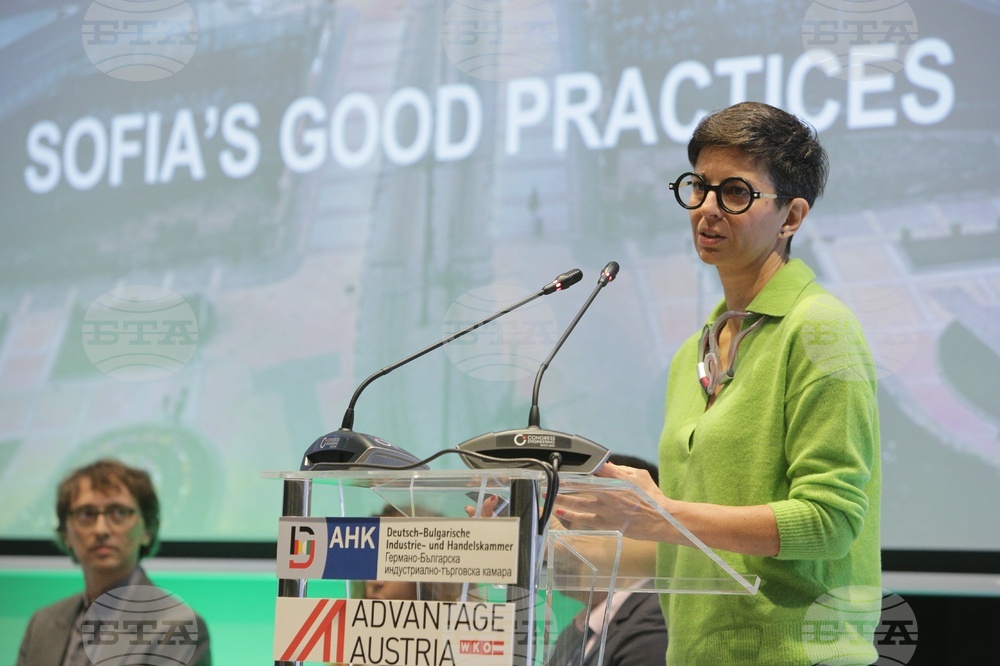 Green Sofia project leader Elitsa Panayotova addresses the forum on Circular Economy - development of the circular Economy in Bulgaria and current business practices (BTA Photo)
The Green Sofia project aims to improve cooperation between the city authorities, businesses, NGOs and citizens, in tackling the problems, project leader Elitsa Panayotova said here Thursday. She was among the speakers at a conference on Circular Economy - development of the circular Economy in Bulgaria and current business practices. The event is organized by the German-Bulgarian Chamber of Industry and Commerce and ADVANTAGE AUSTRIA.
She said one of the tasks of the project is to prepare Sofia's bid for Green Capital of Europe. This is a competition of the European Commission, which aims to motivate city authorities to prioritize sustainable and green urban development. The circular economy is part of this process, said Panayotova.
The issues that Sofia needs to address as a matter of priority include air quality, green spaces, urban mobility as well as waste management, said Panayotova.
Food is also part of the circular economy and the first gardens for urban agriculture have already opened in Sofia.
There is no way to talk about circular economy and sustainable development without realizing the importance of green spaces, Elitsa Panayotova added.
/NF/
news.modal.header
news.modal.text