site.bta

UPDATED

President Radev: Bulgaria and Turkiye Are of Key Importance to Europe's Future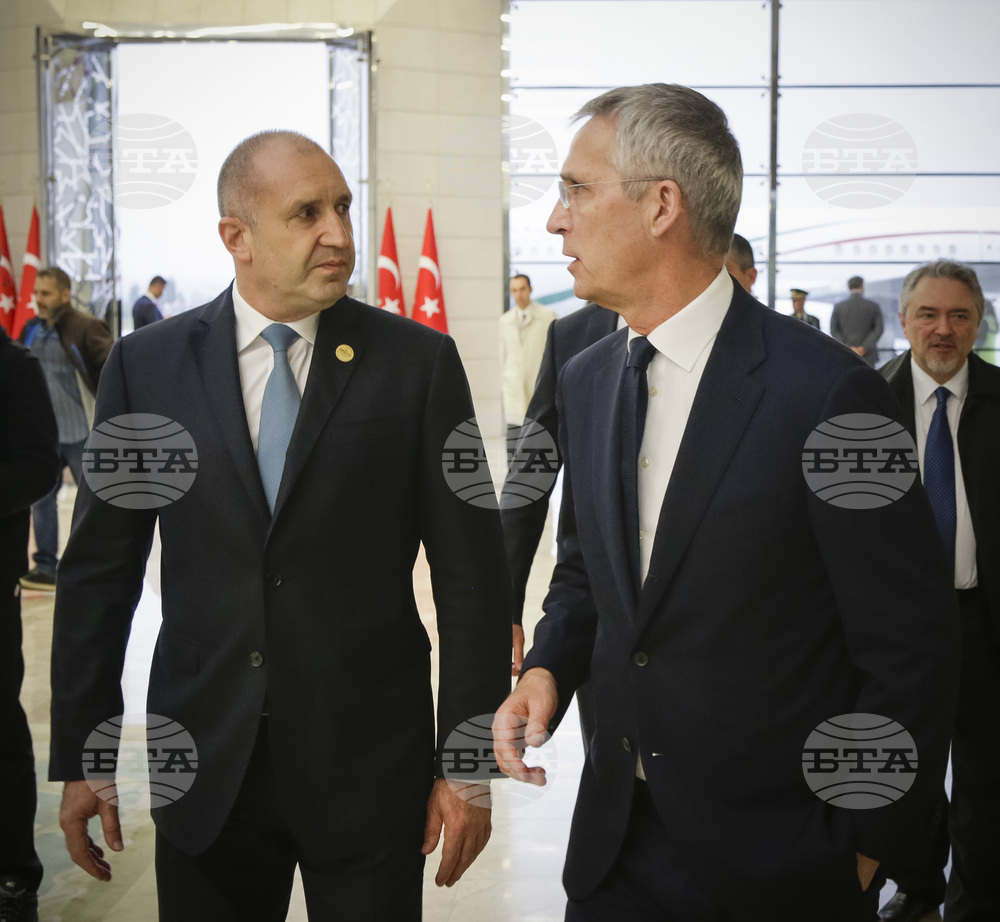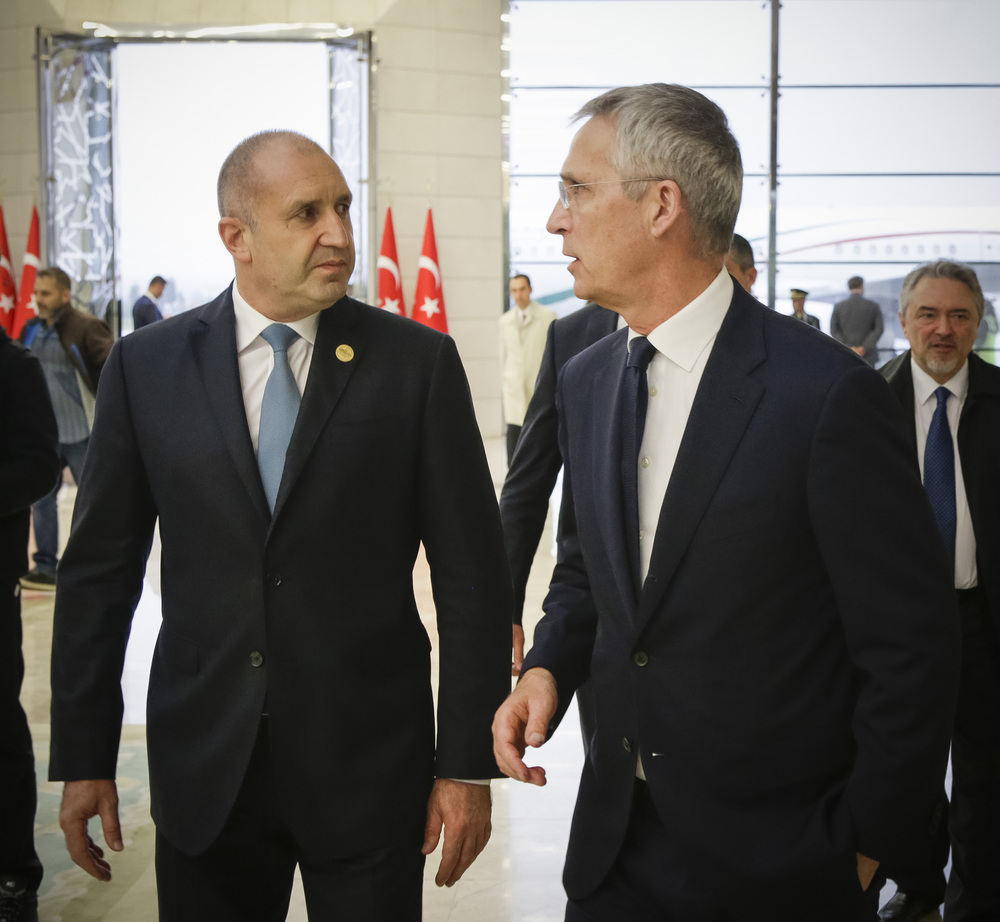 Bulgarian President Rumen Radev (left) and NATO Secretary General Jens Stoltenberg, Ankara, June 3, 2023 (President's Administration Photo)
Speaking from Ankara on Saturday, Bulgarian President Rumen Radev said that the two Presidents had built a relationship of trust and friendship over the years and that Turkiye is Bulgaria's top trading and economic partner outside the EU.
Radev and his wife Dessislava Radeva were in Ankara where Recep Tayyip Erdogan was sworn in for a third term.
President Radev recalled the energy cooperation achieved between the two countries in 2022 when, after his meeting with Erdogan in Istanbul in December, Bulgaria gained access to all Turkish LNG terminals and the country's gas pipeline network for 13 years.
Bulgaria is the only country which managed to reach such an agreement thanks to its extremely good relations with Turkiye, including with President Erdogan himself, Radev said. In his words, this positions Bulgaria as an important factor in the energy security of the Central and East European countries.
The President also stressed the importance of strengthening transport connectivity between Bulgaria and Turkiye, given the profound changes in the global supply chains, the increasing traffic between the two countries and "our conscious responsibility towards our European partners."
Radev singled out important transport projects, including the upcoming opening of the expansion of the Kapitan Andreevo Border Checkpoint, the announced public tender and the forthcoming signing of a memorandum for a second rail line between Elhovo and Edirne with EU support, and the upcoming construction of a pedestrian bridge at Rezovo.
In his words, the expansion of the transport capacity between Bulgaria and Turkiye has a huge potential, given that due to the geopolitical situation, the Northern Route of traffic from China and Central Asia to Europe is blocked.
"The only route for land transport is through Turkiye and Bulgaria, it is growing exponentially and we should definitely take advantage of this," Radev stressed.
The Bulgarian President also noted the importance of cooperation between Bulgaria and Turkiye in migration and the fight against human trafficking. He recalled that this was discussed at his meeting with Erdogan in December, and said he expected that the commitments made and the actions on them would be strengthened during the Turkish President's new term.
The Bulgarian President recalled the initiative launched in Bulgaria to set up a task force for cooperation in the fight against illegal migration and human trafficking because, in his words, this is an international problem, with financial and organization centres in a number of countries, including Austria, Belgium and the Netherlands.
Erdogan's inauguration ceremony at the Bestepe Palace was attended by high-ranking representatives of 78 countries - 21 heads of State, 13 prime ministers, representatives at parliamentary and ministerial level, and representatives of international organizations, including NATO and the Organization of Islamic Cooperation.
NATO Secretary General Jens Stoltenberg arrived in Ankara minutes after the Bulgarian delegation and he and President Radev had a brief conversation.
/DD/
news.modal.header
news.modal.text