site.bta

UPDATED

Convicted Fugitive Angel Hristov, Half of Galev Brothers, Dies in Villa in Bulgaria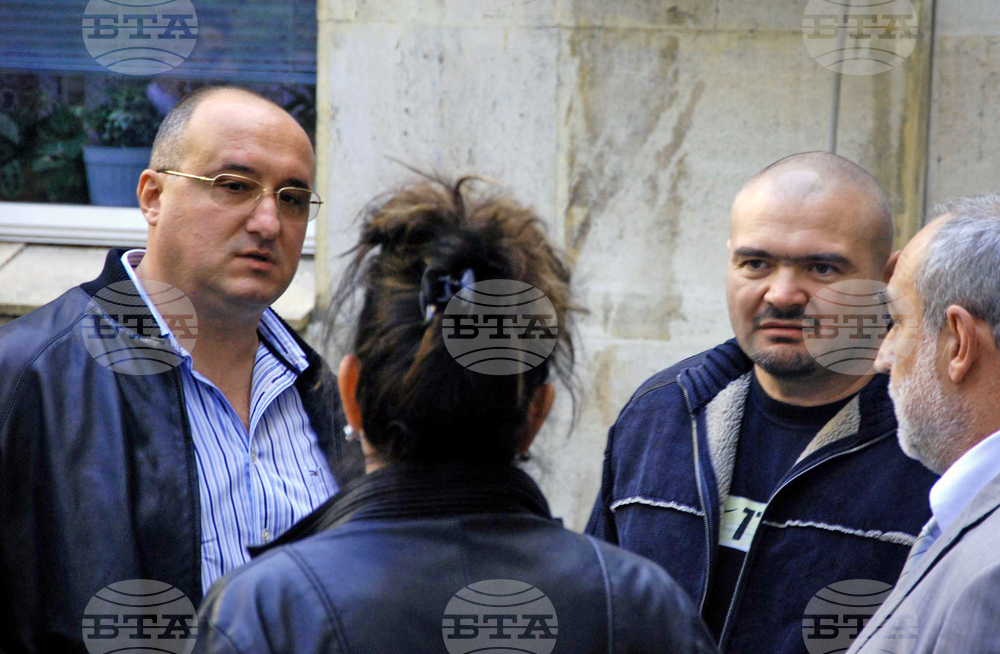 Plamen Galev (left) and Angel Hristov, known as the Galev Brothers, in Kyustendil, Western Bulgaria, on Nov. 4, 2010 (BTA Photo)
Angel Hristov, convicted fugitive and one half of the Galev Brothers, died in his villa in the village of Resilovo, Western Bulgaria, Bulgarian National Television reported on Sunday.
Plamen Galev and Angel Hristov, known as the Galev Brothers despite the lack of a blood relation, were put on the national wanted list in 2012 after they could not be found at their home addresses to serve their sentence of five years for organizing, running and participating in a crime group engaged in racketeering and extortion. Rumour was that they had fled the country on false IDs.
In 2012, Interpol issued a Red Notice alert for Angel Hristov and Plamen Galev, who vanished after their five-year prison term for participating in a crime group was confirmed by a Bulgarian court of last instance.
Former employees of the special services, the Galev Brothers were widely considered as the most successful businessmen in Dupnitsa and even served as advisors to the local mayor. They were rumoured to have commanded control over the political and economic life in the town, often employing strong-arm methods. The two even ran in the 2009 general elections, resulting in temporary suspension of the proceedings against them.
It is yet to be clarified how Hristov managed to enter the country without being noticed by the authorities. Hristov's funeral has been suspended in connection with an investigation into how he returned to Bulgaria without being detained to serve his sentence, BNT reported.
Interior Minister Ivan Demerdzhiev has ordered two inspections related to Hristov, the Ministry said. The first check is into how Hristov entered the country, given that he had been convicted and should have been arrested by border police. The second check has to find out why the Ministry's unit in Kyustendil had no information that Hristov was in his home in the village of Resilovo.
Later on Sunday, Demerdzhiev said Hristov had not entered Bulgaria on his own ID. Hristov's post mortem, which has been scheduled for Monday, is to find out if he died of natural causes.
Demerdzhiev commented that a death certificate was issued by an official from Dupnitsa Municipality on June 3 and if the police had not intervened, Hristov would have been buried without any tests being done.
"Oddly enough, neither when the death was reported, nor when the death certificate was issued, did anyone notify the police. Based on operational information that preparations for the funeral were underway, we found the body and took it to Sofia for tests." Hristov's identity was confirmed on Sunday.
The Interior Ministry is checking whether Plamen Galev is in this country.
Demerdzhiev spoke from the Albena resort complex where he gave awards to the winners of the Young Firefighter National Competition.
/NZ/
news.modal.header
news.modal.text