site.bta

Prof. Georgi Vassilev Pioneers Extracorporeal Haemodialysis in Bulgaria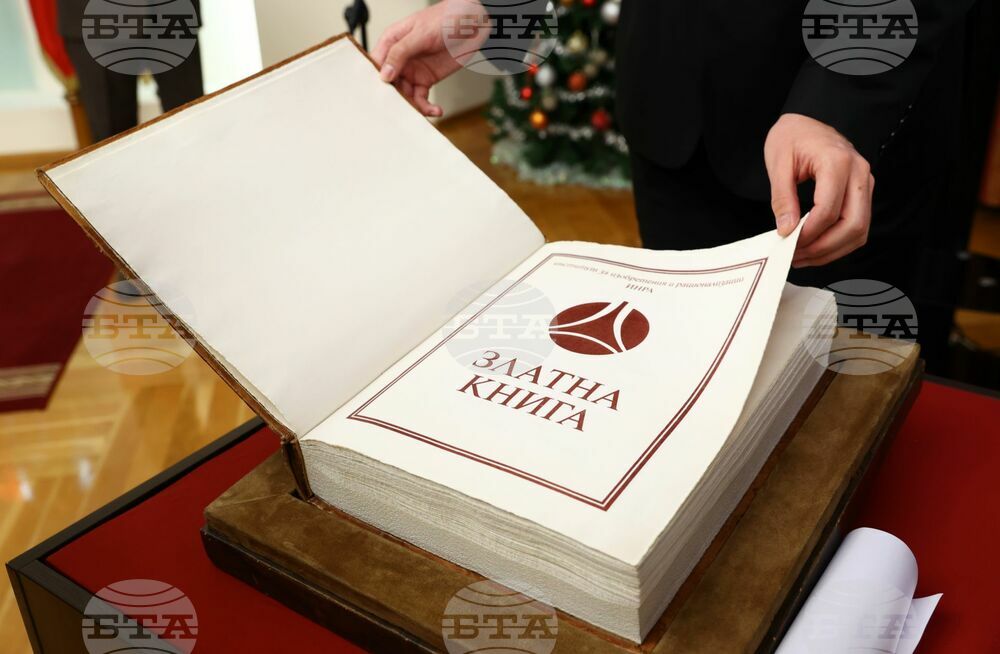 Institute for Applications in Tourism
Prof. Georgi Vassilev, DSc (1930-2006) invented methods of synthesis and biological characterization of new biologically active substances - growth regulators, pesticides, antiviral agents, bactericides. He was also the creator of new methods for the synthesis of biologically active compounds, author and co-author of over 250 inventions, the Bulgarian Patent Office told BTA. He was listed in the Golden Book of the Bulgarian Paten Office on January 15, 1997.
According to the Union of Chemists in Bulgaria, Prof. Vassilev will be remembered for the creative dedication and remarkable diligence of a scientist who left a lasting mark in the development of an important scientific and applied activity for Bulgaria, where the achievements of chemistry in agriculture have and will continue to be of prime importance. He developed an interdisciplinary field of strategic and global importance - the creation of new biologically active substances with plant growth regulation, pesticidal, antiviral, antiphytoviral, radioprotective, sensitizing, bactericidal and other action.
Georgi Vassilev was born on February 19, 1930 in Asenovgrad, Southern Bulgaria. He graduated with a master's degree in organic chemistry from the St. Kliment Ohridski University of Sofia and was the first student of the brilliant organic chemist Academician Dimitar Ivanov to successfully defend a doctoral thesis: they were the first who derived the group of organo-lithium compounds. Their publication in the international Compounds journal made them world-famous. This and the subsequent publications were repeatedly cited for dozens of years.
In 1967, after winning a competition, Vassilev was habilitated and awarded the academic rank of Associate Professor at the Academician M. Popov Institute of Plant Physiology with the Bulgarian Academy of Sciences, where he worked until his retirement in 1996. Later, he also worked at the Institute of Chemical Industry in Sofia in the field of synthetic pesticides and growth regulators.
The main targets in the research activity of Prof. Vassilev and his collaborators include: targeted chemical synthesis of different classes of organic compounds, analogues of natural growth regulators; screening of the physiological activity of the newly obtained substances in plant in vivo and in vitro bioassays; application of the new substances with proven high biological activity and without genotoxic effect in ecological plant breeding, such as: anti-aging agents, plant growth and yield stimulators; protectants in cultivated plants to increase their resistance to adverse environmental factors, phytopathogens, pesticides; study of the mechanisms of interaction between a protectant and a stress factor in plants sensitive to it.
Vassilev defended his doctoral thesis in 1982 and became a professor in 1984. He participated in international academic events with reports, as well as in research projects in Czechoslovakia, Germany and what was then the USSR as head of research teams. He specialized at the University of Illinois, USA.
The scientific work of prof. Georgi Vassilev includes 390 scientific works, 253 author's certificates and 22 patents, including five monographic articles. Two of them are abroad - in Synthesis in the USA, and Genetics in Russia. More than 50 of the scientific works have been published abroad, 171 - in BAS reports, 29 - in Acta Scientifica Naturalis reports. His work has been widely published in the special scientific literature and has been cited over 560 times (over 360 times by foreign authors).
Some of Prof. Vassilev's contributions to research is in the chemical aspect - a number of new methods for the preparation of different groups of organic compounds were developed on the basis of organolithium compounds used for the first time in Bulgaria. Over 1,600 new potentially biologically active substances were synthesized. Another part of his contribution was of a biological and agronomic nature, including several thousand compounds characterised as growth regulators, pesticides, antiviral and antifiphytoviral agents, radioprotectors, sensitisers, bactericides and new groups of biologically active substances. Some of them showed particularly high activity and can be used for further research under greenhouse and field conditions, making it possible to move towards model and mass deployment.
Prof. Vassilev was also the author of six innovations, with just one of them having an economic effect of more than BGN 6 million (at pre-1989 prices), the economic effect of the others reaching up to BGN 1,250 per decare. The scientist also had a number of acts of introductions, control certificates and field trial reports.
Together with Assoc. Prof. Emil Patev, Prof. Vassilev introduced the clinical practice of extracorporeal haemodyalisis for the first time.
Prof. Vassilev had a considerable contribution in preparing highly qualified specialists, many of them becoming famous scientists in Bulgaria and abroad. He tutored two doctoral students and 50 graduating students writing their theses, as well as three visiting researchers from Berlin, Prague and Moscow at his laboratory. He also read lectures at the "Tsaritsa Joanna - ISUL" University Hospital for Active Treatment and before students at Sofia University's chemical and biological faculties.
Prof. Vassilev participated actively in the organization of international symposia on growth regulators in Bulgaria. He led a number of projects at the Scientific Research Fund. His international recognition is indicated by the numerous invitations to deliver lectures at scientific and student forums abroad - among them are in the USA, Germany and Russia. The scientist was invited by the Press American publishing group to write a monograph on the problems developed by him. He was also a visiting scholar at the University of Illinois in the USA.
This article was written within the framework of the partnership initiative between BTA and the Bulgarian Patent Office (BPO), which envisages the presentation of Bulgarians listed in the Golden Book of BPO and the activities of the BPO in a joint weekly column entitled "Created in Bulgaria".
/BR/
news.modal.header
news.modal.text