site.bta

President Says Decision on Ukraine's NATO Accession Should Follow Settlement of Ukraine-Russia Conflict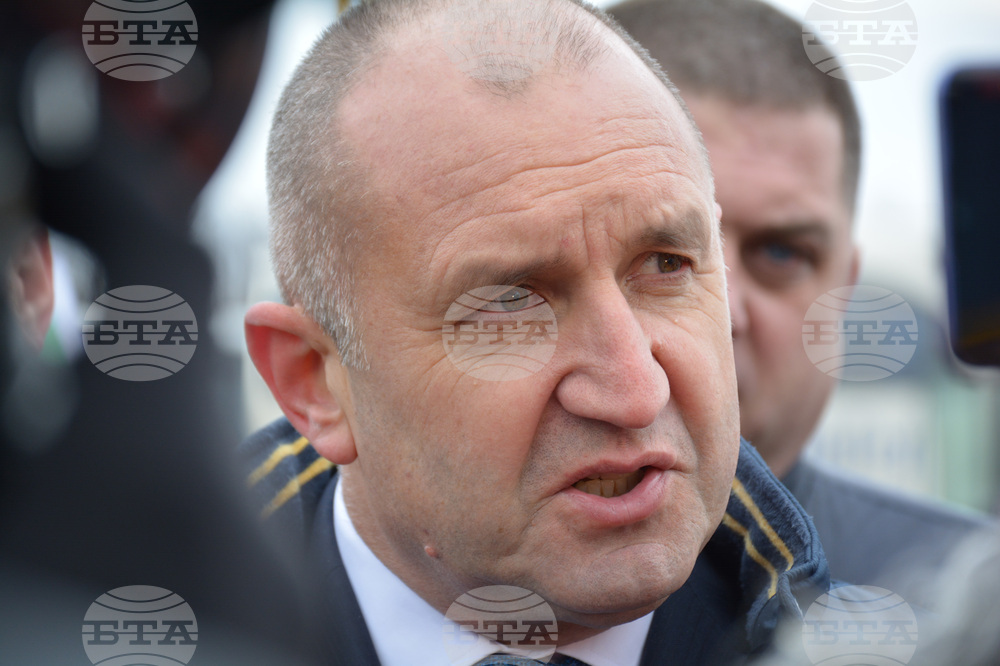 President Rumen Radev (BTA Photo)
A decision on Ukraine's accession to NATO should be taken only after clear parameters are worked out for a peaceful settlement of the conflict between Russia and Ukraine, which should be accepted and implemented by both sides, President Rumen Radev said in a position circulated Monday by his Press Secretariat. It was put out in connection with a statement adopted by the presidents of nine Central and Eastern European countries regarding Ukraine and its membership in NATO, which Bulgaria and some other countries in the region did not join.
President Rumen Radev does not subscribe to the full text of the statement, the position says. He "supports the other positions contained in the document", to use the words of his Press Secretariat.
The heads of state of Romania, Czechia, Estonia, Latvia, Lithuania, the Republic of North Macedonia, Montenegro, Poland and Slovakia signed a joint statement on October 2 reaffirming their support for Ukraine's sovereignty and territorial integrity." We firmly stand behind the 2008 Bucharest NATO Summit decision concerning Ukraine's future membership," the statement said. The declaration's signatories call on Russia to withdraw immediately from all occupied territories.
The Bulgarian President's Press Secretariat said in the Monday statement that Bulgaria was part of the 2008 Bucharest NATO summit declaration on Ukraine's future accession, "but this declaration was adopted in a very different security environment". "Military actions on the territory of Ukraine require that its membership in the Alliance be discussed within the full North Atlantic Council and not lead to the risk of NATO countries being directly involved in the war," the Bulgarian President's position said.
/NF/
news.modal.header
news.modal.text