site.bta

April Inflation in Bulgaria at 2.5% M/M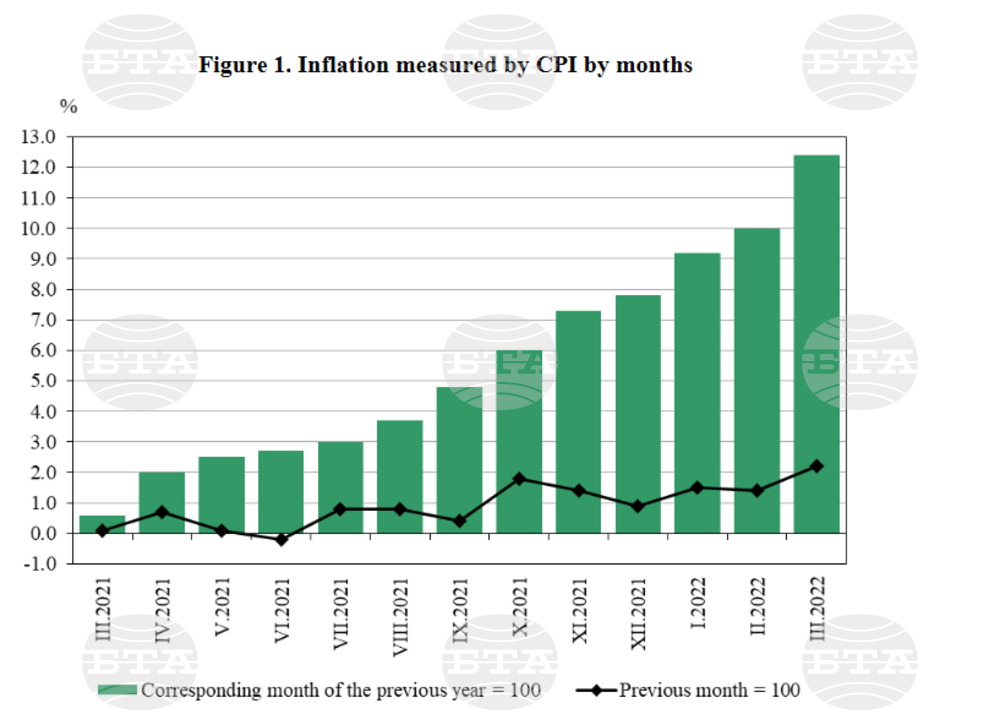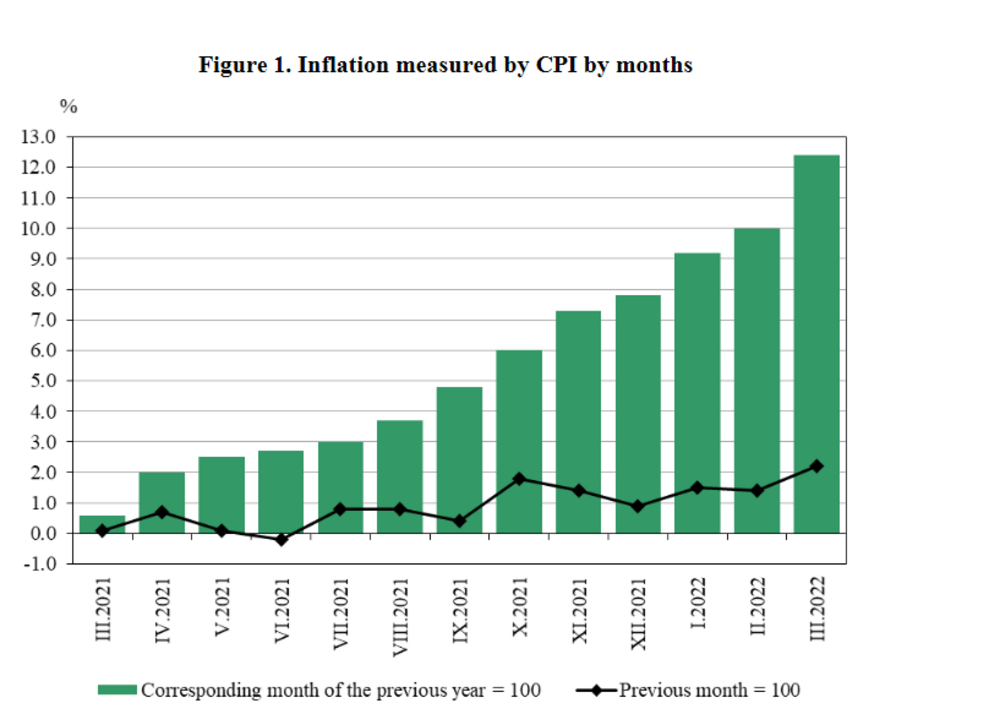 Inflation chart, National Statistical Institute
Inflation in Bulgaria in April was 2.5% month-on-month, the National Statistical Institute said on Tuesday.
It adds up to an inflation of 7.8% since the start of 2022 and 14.4% year-on-year.
The average annual inflation for the period from May 2021 to April 2022 (compared to the same time a year earlier) is 7%.
The price increase in April was most significant in the clothing and footwear sector.
Prices in April 2022 increased from March 2022 as follows, by consumer groups: Food and non-alcoholic beverages 4.5%; Alcoholic beverages and tobacco 0.2%; Clothing and footwear 6.4%; Housing, water, electricity, gas and other fuels 1.7%; Furnishings, household equipment and routine house maintenance 1.5%; Health 0.1%; Transport 3.5%; Communications 0.4%; Recreation and culture - prices remained at the level of the previous month; Education 0.2%; Restaurants and hotels 2.6%.
/RY/
news.modal.header
news.modal.text