site.bta

Illinois Senate Passes Resolution Declaring March as Bulgarian-American Cultural Heritage Month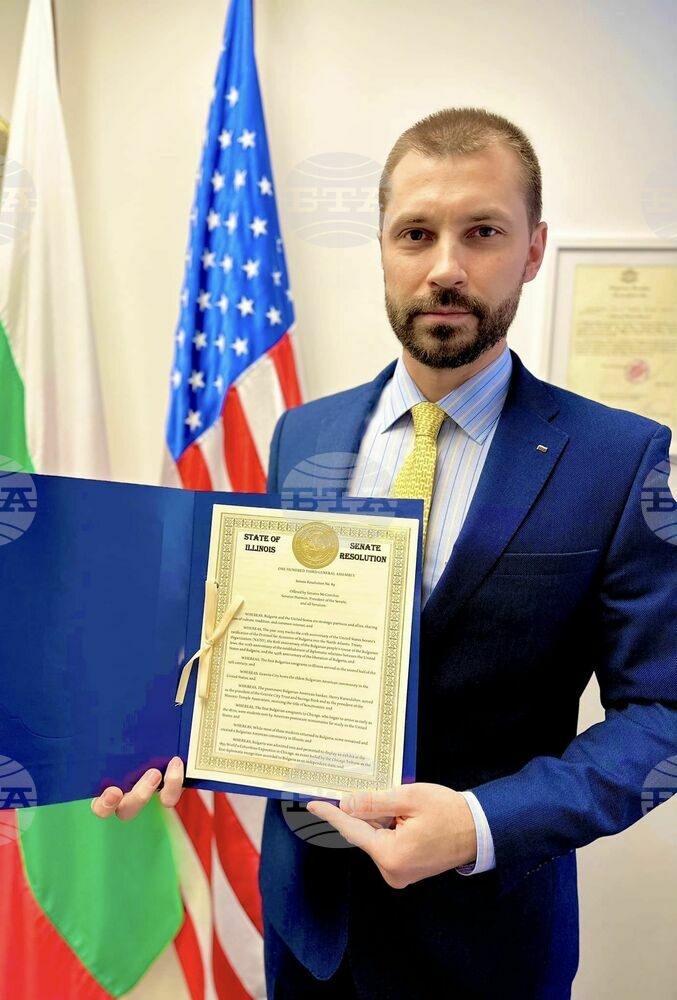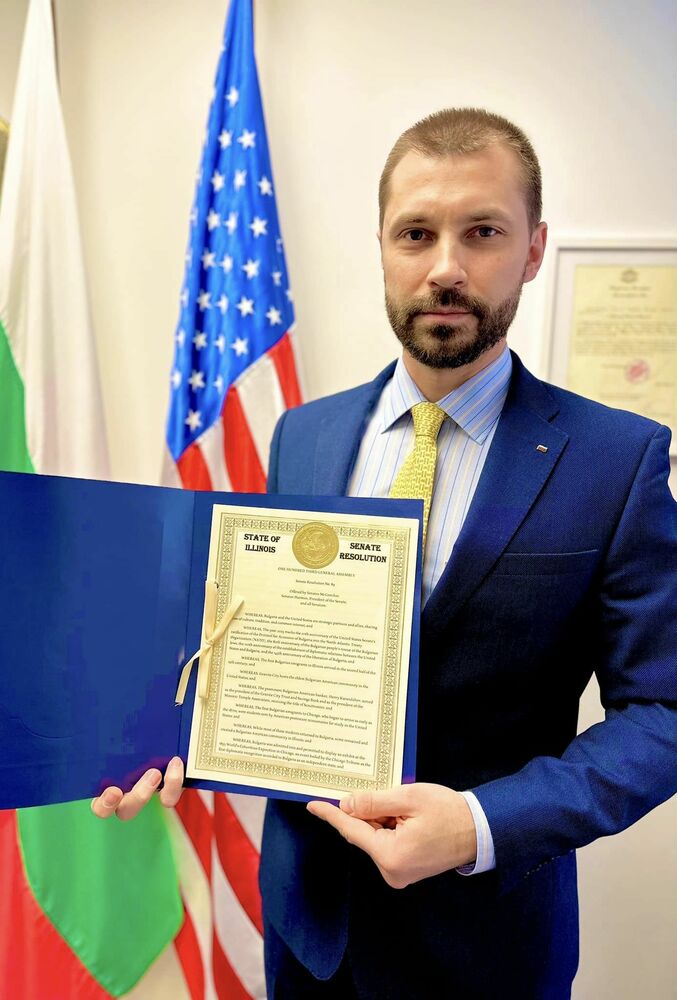 Consul General of Bulgaria in Chicago Svetoslav Stankov (BTA PHoto)
The Illinois Senate passed a resolution declaring March as Bulgarian-American Cultural Heritage Month. The Consul General of Bulgaria in Chicago, Svetoslav Stankov told BTA.
The Illinois Senate unanimously passed the resolution at its March 24 meeting.
It confirms the strategic relations between Bulgaria and the USA and marks the 20th anniversary of the US Senate's ratification of the protocol for Bulgaria's accession to NATO, the 80th anniversary of the rescue of Bulgarian Jews during the Second World War, 120 years of the establishment of diplomatic relations , as well as 145 years since the Liberation of Bulgaria.
The role of the Bulgarian people, who in 1943 resisted the Nazi pressure and prevented the deportation of 50,000 Bulgarian Jews to the death camps, was recognized.
For the first time, a US legislative body examined the old and new Bulgarian emigration in its entirety, recognizing its achievements as part of America's cultural and historical heritage. Among the recognized Bulgarians were: John Atanasoff, as the creator of the first electronic computer; pilots Stoyan Yurukov and Assen Jordanoff, the latter considered the "father of American civil aviation"; writer Aleko Konstantinov and his novel To Chicago and Back, which inspired generations of Bulgarians to emigrate to the Windy City.
For the first time, a political act in the USA examined the achievements of the Macedonian Bulgarians as part of the overall contribution of the Bulgarian emigration to the development of the New World. Among the successes of the Macedonian Bulgarians, the Macedonian Patriotic Organization established in 1922 and its organ, the newspaper Macedonian Tribune, were mentioned. Acknowledgment was given to the successes of individuals among the Bulgarian emigrants from the region of Macedonia, such as the banker Henry Karandzhov and the writer Stoyan Christowe.
The resolution notes the contribution of Bulgarian churches, schools, cultural clubs, dance ensembles, business and civic organizations to the development of the social, economic and cultural life of the state of Illinois.
The Consulate General in Chicago expressed gratitude to Senators Dan McConchie, Laura Murphy, Laura Fine, Christopher Belt, Erica Harris, and Sally Turner, who were the official sponsors of the resolution.
The Consul General of Bulgaria in Chicago, Svetoslav Stankov, congratulated all members and leaders of the Bulgarian community in Illinois who campaigned in support of the resolution. In addition, he said that along with strengthening strategic relations with Bulgaria, for the first time a political act of an American legislative body accepts Bulgarian emigration as part of the cultural and historical heritage of the United States. This is a historic political recognition that opens a new chapter in Bulgarian-American relations, Stankov stressed.
/DT/
news.modal.header
news.modal.text