Bulgarian naval research ship bound for Antarctica
site.bta

Day 32: Chief Petty Officer Rafael Kanev Talks About NAVAL RSV 421 Incinerator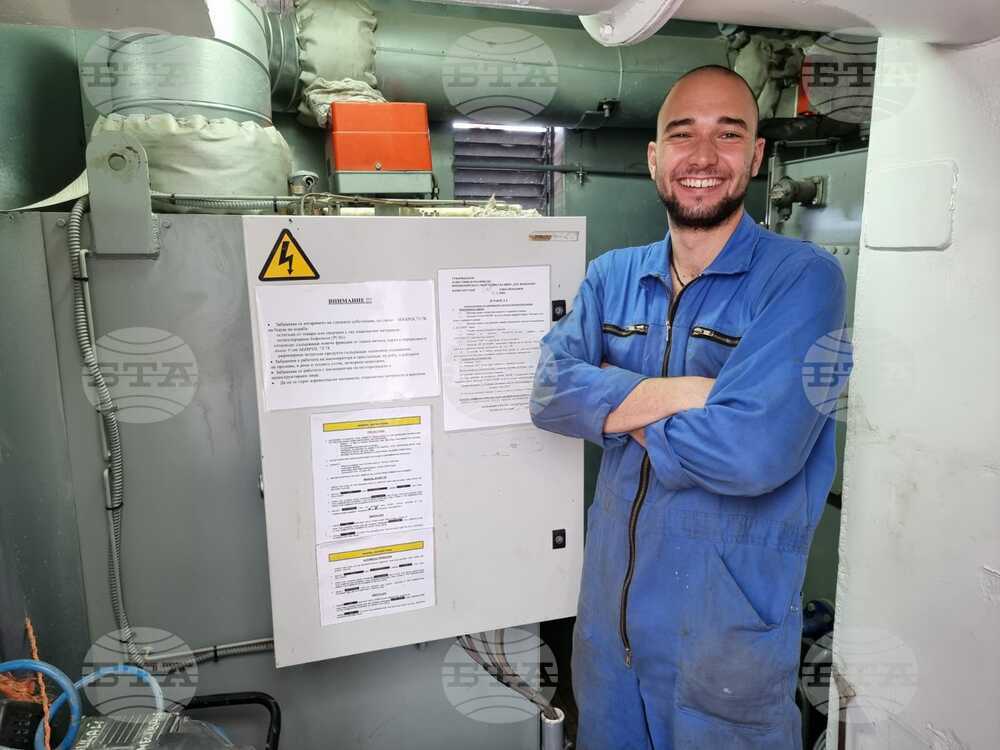 Chief Petty Officer and Naval Academy Cadet Rafael Kanev (BTA Photo)
According to the international convention MARPOL 73/78 (International Convention for the Prevention of Pollution from Ships), the Bulgarian military research vessel Sv. Sv. Kiril i Metodii (NAVAL RSV 421) is obliged not to pollute the marine environment with harmful substances and various types of waste. It is for this reason that NAVAL RSV 421 has an incinerator on board, Chief Petty Officer and Naval Academy Cadet Rafael Kanev said in an interview for BTA. He is staying on the ship during its entire voyage to Livingstone Island.
"Before we start incineration, the most important thing is separate waste collection. Paper, metal, glass, plastic, and food waste must be collected separately. In our incinerator, we can burn paper, plastic, and food waste. The burning of metal and glass is prohibited by the MARPOL convention, which takes care of environmental protection. It does not allow the incineration of waste that contains heavier metal fractions," he noted.
How does incineration work?
Waste is collected separately and stacked in the incinerator chamber. A control panel selects automatic or manual operation. A ventilator is then started, which increases the vacuum pressure, which in turn allows for easier combustion. "When we reach the required pressure, we start a burner with two electrodes which, after giving a spark, inject diesel fuel and ignite the chamber," Chief Petty Officer Kanev explained.
The incinerator reaches a temperature of 1,200 degrees Celsius when burning waste. The incineration lasts about 30-40 minutes. Once this process is complete, it is important that the incinerator be turned off to stop the flow of diesel fuel and leave only the ventilation on. The system cools down for between an hour and an hour and a half before the chamber is opened and cleaned of ash, Kanev explained. "It is important to note that the ash is collected in a separate container and not dumped overboard. It is handed over for disposal at port," he stressed.
The MARPOL 73/78 convention prohibits the burning of explosive materials, aerosols, cargo residues, cargo packaging materials, polychlorinated biphenyls, wastes with multiple heavy metal fractions and refined petroleum products containing halogenated compounds. Incinerator use is also not permitted in harbours, on the waterfront, in strait areas, in rivers and their estuaries, or in enclosed water areas.
BTA's Daily News editor Konstantin Karagyozov is the only member of the media who is travelling on board the ship to Livingston Island and back, who will cover the Bulgarian expedition on site throughout the stay in Antarctica.
All media outlets can use the Bulgaria-Antarctica BTA's Log for free.
/RY/
news.modal.header
news.modal.text