site.bta

Balkan Endovascular Congress Takes Place in Sofia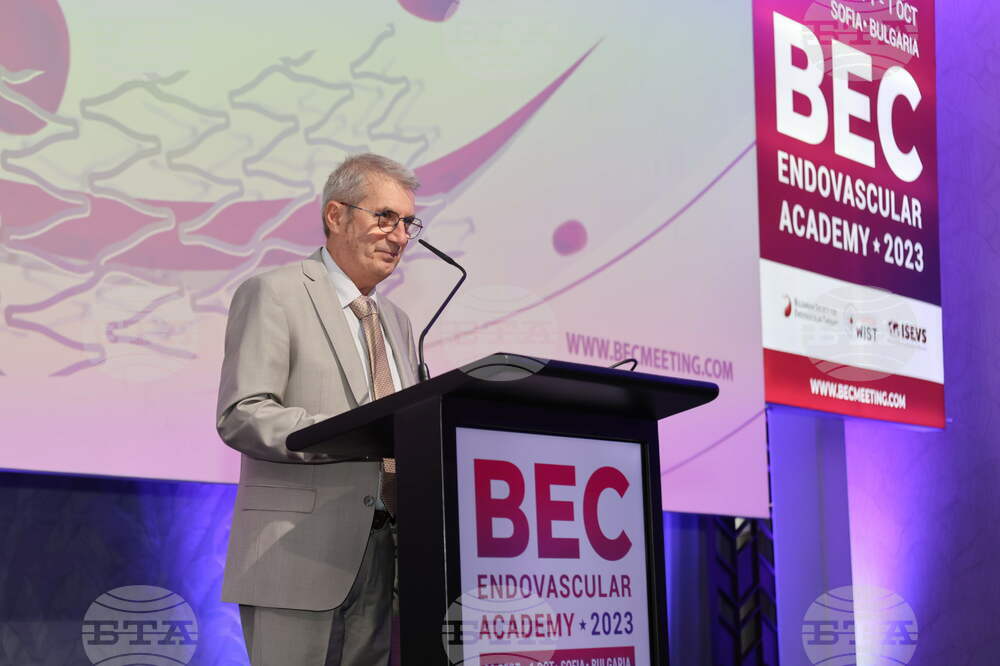 Health Minister Hristo Hrinkov opening BEC 2023, Sept. 30
The Balkan Endovascular Academy (BEC) 2023 International Forum is taking place in Sofia on September 30 and October 1. Over 500 experts from 20 countries are participating in the eighth edition of the international medical event. New trends in the bloodless treatment of cardiovascular diseases are presented at the forum. The main focus is on the latest achievements and possibilities of endovascular treatment of acute ischemic stroke. Congress participants also discuss the treatment of aortic aneurysms, the Bulgarian Society of Endovascular Therapy, host and event organizer, said Saturday.
Health Minister Hristo Hinkov opened the forum by saying that it is one of the steps to achieve the strategy of building stroke treatment health centres in Bulgaria. He highlighted that the event is also supported by the World Stroke Organization. Hinkov emphasized his commitment as Health Minister to launch a project funded by the National Recovery and Resilience Plan for the building of stroke treatment centres in Bulgaria.
During the congress, clinical cases with single-vessel treatment of vascular pathology will be presented and will be streamed online from the angiography laboratories of the National Heart Hospital, the Acibadem City Clinic Cardiovascular Center and Sofia's St. Anna Hospital.
The Bulgarian Society for Endovascular Therapy supports the joint efforts of invasive cardiologists, vascular surgeons, imaging specialists, neurosurgeons, angiologists and neurologists to unite in a multidisciplinary professional organization to create a unified standard for the treatment of diseases of the peripheral vascular system. Another task of the Bulgarian Society of Endovascular Therapy is to prepare doctors in Bulgaria for the application of modern invasive techniques by participating in qualification courses to be certified as specialists in endovascular medicine.
/YV/
news.modal.header
news.modal.text