site.bta

UPDATED

President Radev Commends Outgoing Cabinet
BTA Photo
Despite the limited instruments of the caretaker government, you not only succeeded to control the serious crises but solved issues that are strategic to Bulgaria and paved the way for progress, said President Rumen Radev to the ministers in the caretaker cabinet.
He cited energy where there was need for urgent action.
Earlier on Tuesday, the 49th National Assembly elected the new regular government under Prime Minister Nikolay Denkov.
"We began work at a time when the state was in limbo", said caretaker Prime Minister Galab Donev at a meeting with President Rumen Radev.
Donev said that the crises, not just the political one, followed one after another. He said that the Bulgarian public and the business worried about how winter would go, whether there would be heating and electricity or respectively whether they will have the necessary resources of energy and natural gas.
Donev thanked the Bulgarian public and the President for the trust that he put in the caretaker government and his support.
Radev thanked the caretaker government for the organization of fair elections despite the changes in the legislation, for the legislation under the National Recovery and Resilience Plan and the judicial reform. The European Commission approved all ten EU programmes and we ensured a considerable resource for the coming years, added the President.
He said that the caretaker government has drawn up measures to control inflation, collected more budget revenues despite the lower taxes launched new motorway sections and issued many new construction permits.
The head of state said that sanctions in the area of environment were avoided and the modernization of the Bulgarian armed forces are underway.
"You gave a clear deadline for Schengen," added Radev and voiced hope that the new government will complete this task.
I want to thank you that you have made Bulgaria a leader in the region with initiatives, innovative approaches, which strengthen security, improve connectivity, trade and mutual trust," said Radev.
/PP/
Additional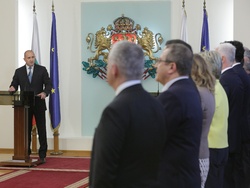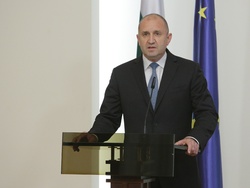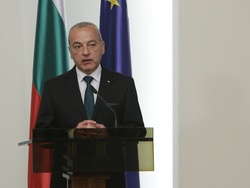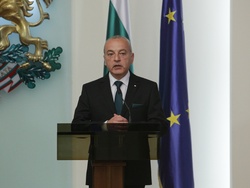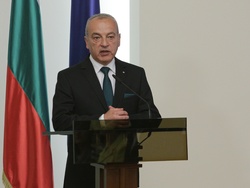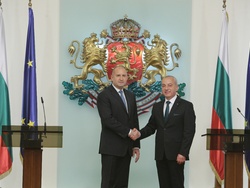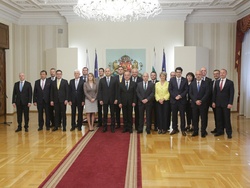 news.modal.image.header
news.modal.image.text
news.modal.download.header
news.modal.download.text
news.modal.header
news.modal.text