site.bta

Vladislav Panev, CC-DB: Mariya Gabriel's Decision to Freeze Negotiations Is Quite Smart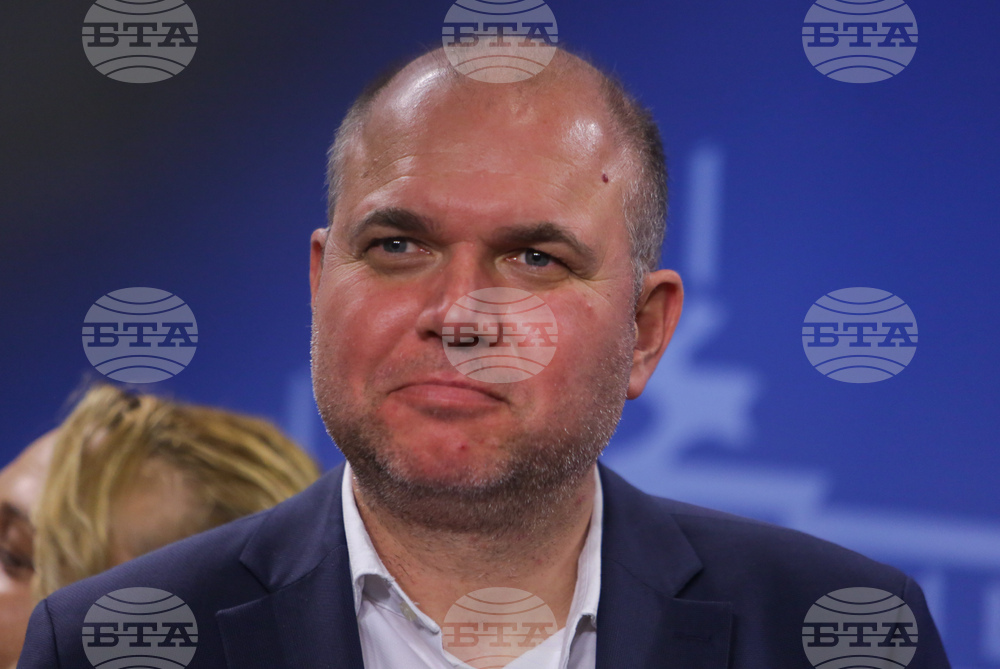 Vladislav Panev (BTA Photo)
Vladislav Panev, leader of the Green Movement and Deputy Floor Leader of the parliamentary group of Continue the Change - Democratic Bulgaria (CC-DB), commented on the decision of GERB - UDF to freeze negotiations with CC-DB to form a government, arguing that it is quite a smart decision by Mariya Gabriel.
Panev compared the situation with stock trading, where for the first 48 hours after a force majeure event it is better to do nothing as an emotional decision may cost a lot.
He added that that from the recording it appeared that 50 people at the CC National Council were discussing how the party could keep its election promises to voters, how to speed up the request for Schengen entry. "The idea is to keep promises to voters," Panev said, stressing that he had not listened to the entire recording. According to him, the CC National Council recording was of an argument between people who were not of the same opinion.
Panev said it was perfectly logical for GERB-UDF to enter the negotiations from another position, "because they can make themselves look offended".
He stressed that CC-DB should not compromise with GERB for ministerial seats.
Panev said that in terms of negotiations he has full confidence that Nikolay Denkov and Mariya Gabriel will find the necessary formula for a government, but expressed his dissatisfaction with President Radev, who in his words, was delaying the mandate for almost a week now. "The forces that do not want stability in Bulgaria, that do not want a clear European orientation, will do everything possible to prevent a government from being formed," Panev argued.
Panev believes that the Bulgarian services should be independent. He said that we do not need secret services that get their information from the media and that maybe there is a need for a new structure of the services.
Asked about the composition of the new cabinet, he replied that they it is still being discussed.
/KV/
news.modal.header
news.modal.text