October 2 snap elections
site.bta

UPDATED

Socialists Register for Elections, Announce Four Key Items on Platform, Including Moratorium on Natgas Price and Talks with Gazprom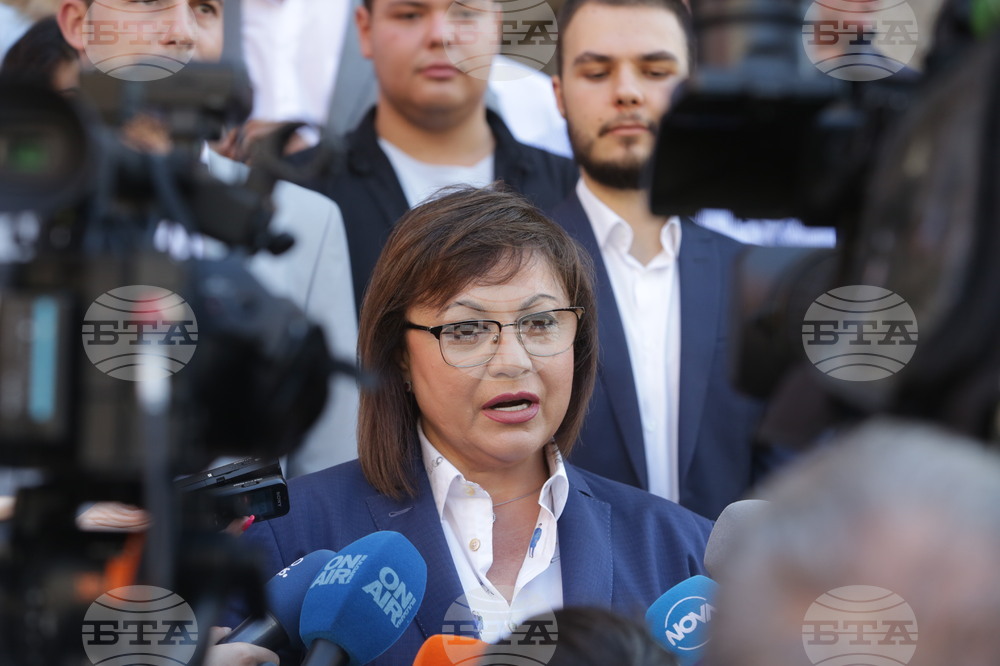 BSP leader Kornelia Ninova outside the Central Election Commission on August 16 (BTA Photo)
The Bulgarian Socialist Party (BSP) Tuesday submitted papers to register for the October 2 snap general elections. "We are going into these elections with the confidence of a job well-done in the regular government," BSP leader Korneliya Ninova told journalists here on Tuesday.
She said that her party proposes four "working solutions, which will guarantee that they will steer Bulgaria and the people more calmly through the following months. These include a moratorium on the price of gas, water and heating for household consumers; a programme for compensation to businesses for the high energy prices; continuation of the social programme and social priorities; and immediate talks with Gazprom.
According to Ninova the government cannot rely solely on gas supplies from Gazprom, but it should seek diversification and alternatives in order to choose the best option. "But currently the best option is offered by Gazprom," she added.
Asked whether this restricts any possible coalition partners of BSP as many parties are against talks with Gazprom, Ninova said that Democratic Bulgaria and Continue the Change say that in addition to diversification with LNG and Azeri gas, additional supplies from Gazprom should be secured. "We have progress on the issue," she said.
"We are not going to enter into coalitions with GERB and the Movement for Rights and Freedoms," said Ninova. She said that her party will talk on forming a cabinet with those who are ready to fight against the governance model of GERB.
/PP/
news.modal.header
news.modal.text