site.bta

VMRO-DPMNE Leader Mickoski Says His Party Will Block Amnesty Law Bill, Price Reducing Measures Have No Effect, New Government Needed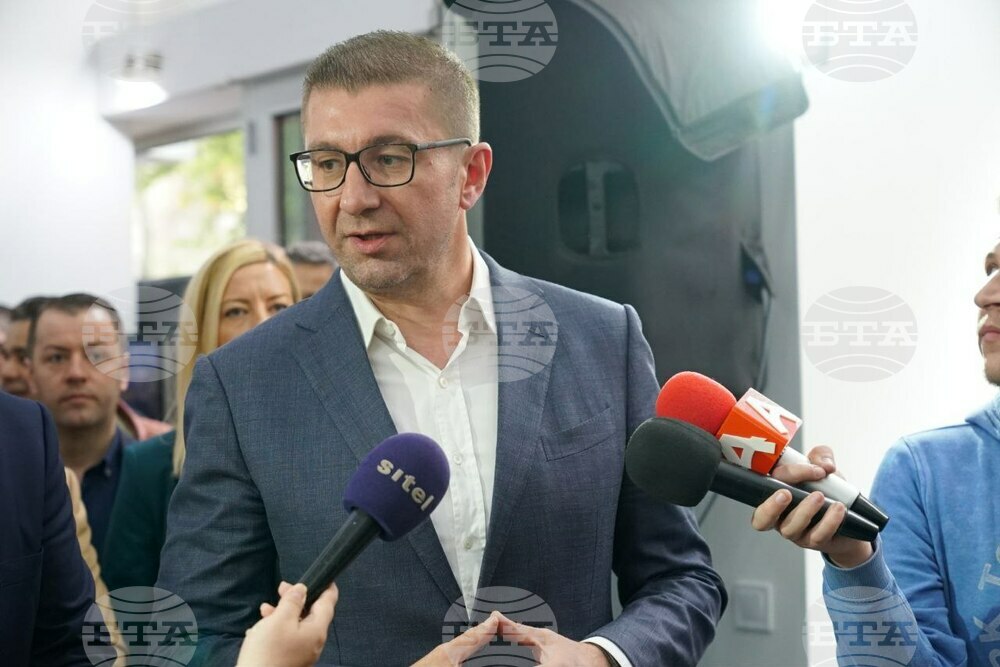 VMRO-DPMNE leader Hristijan Mickoski (Photo: Mickoski's Facebook page)
VMRO-DPMNE will block the adoption of the amnesty bill in North Macedonia's parliament, opposition party leader Hristijan Mickoski said Wednesday during his visit to Ilinden municipality, northern North Macedonia. According to him, his party will use parliamentary procedure to prevent the adoption of a law, which aims "to release criminals who are serving a sentence" and, when they are no longer in prison, "to create problems for the future VMRO-DPMNE government".
"I can disappoint them that the future VMRO-DPMNE government has the clear intention to deal with criminality in any form, whether it is criminals who engage in extortion, robbery, racketeering, violence, etc. or the political criminals who are now part of the government," Mickoski said.
He refused to comment on the interview of former VMRO-DPMNE chairman and ex-prime minister Nikola Gruevski after a conflict between them became clear from exchanged social media comments, but focused on the measures the government is taking to reduce food prices. According to Mickoski, those are "Bolshevik-style intervention in the market" and a wrong economic policy that will have no effect.
"There is no GDP growth, no production growth, no economic growth. (...) And not a single measure will have any effect, a new government is needed," Mickoski said.
/RY/
news.modal.header
news.modal.text