site.bta

Turkish Opposition Leader Kilicdaroglu Meets Bulgarian, Balkan Expatriates in Istanbul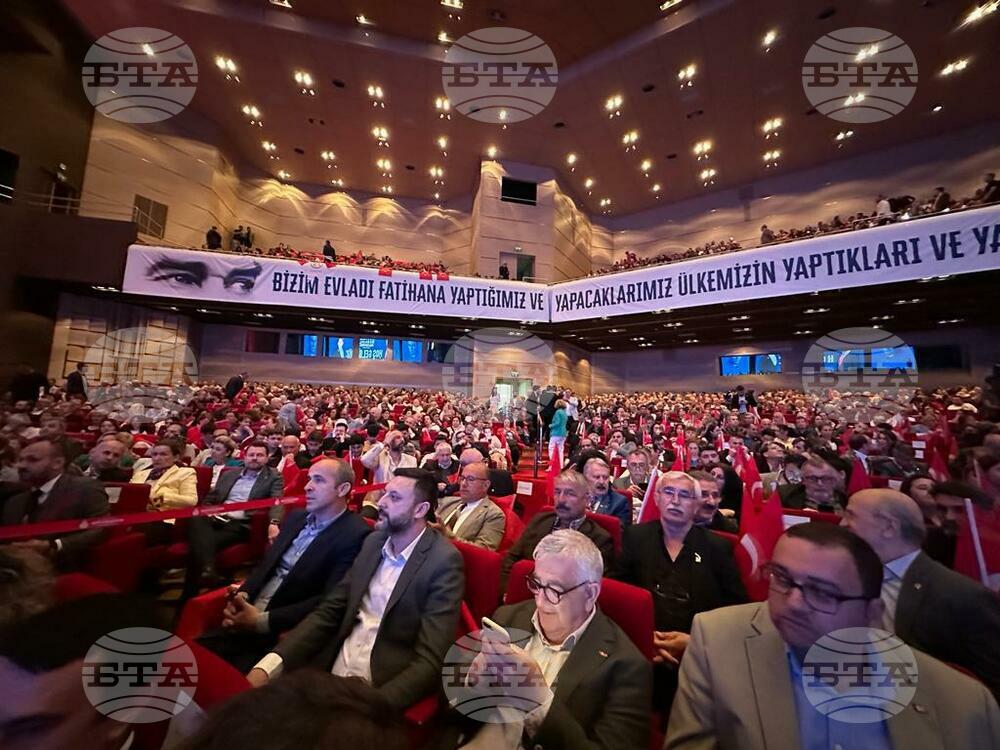 Kemal Kilicdaroglu's meeting with Bulgarian and Balkan Expatriates in Istanbul (BTA Photo)
Kemal Kilicdaroglu, leader of the main opposition Republican People's Party in Turkiye and National Alliance's presidential candidate, presented a video in which his opponent in Turkiye's presidential run-off on Sunday, incumbent President Recep Tayyip Erdogan, speaks insultingly about Turks who emigrated from Bulgaria during the events of the so-called "Revival Process" [the forcible assimilation of ethnic Turks in 1988-1989].
The video was screened again on Friday night in front of several thousand representatives of the expatriates from Bulgaria and the Balkans, who participated in Kilicdaroglu's Meeting of Balkan and Rumeli expatriates at the Halic Congress Center in Istanbul.
Sabri Mutlu, Chairperson of the Confederation of Balkan and Rumeli Turks, told BTA that the meeting has brought together a large number of people from Istanbul, Bursa, Kocaeli, Izmir, Canakkale and other regions where Bulgarian and Balkan expatriates live.
The event was attended by Kardzhali Mayor Hasan Azis, Turkish professor of history Ilber Ortayli, among other representatives of governmental and non-governmental organizations in Bulgaria.
/KK/
news.modal.header
news.modal.text