site.bta

Vidin and Vratsa Regional Libraries Complete Implementation of Project Linking Northeast Bulgaria to Scandinavia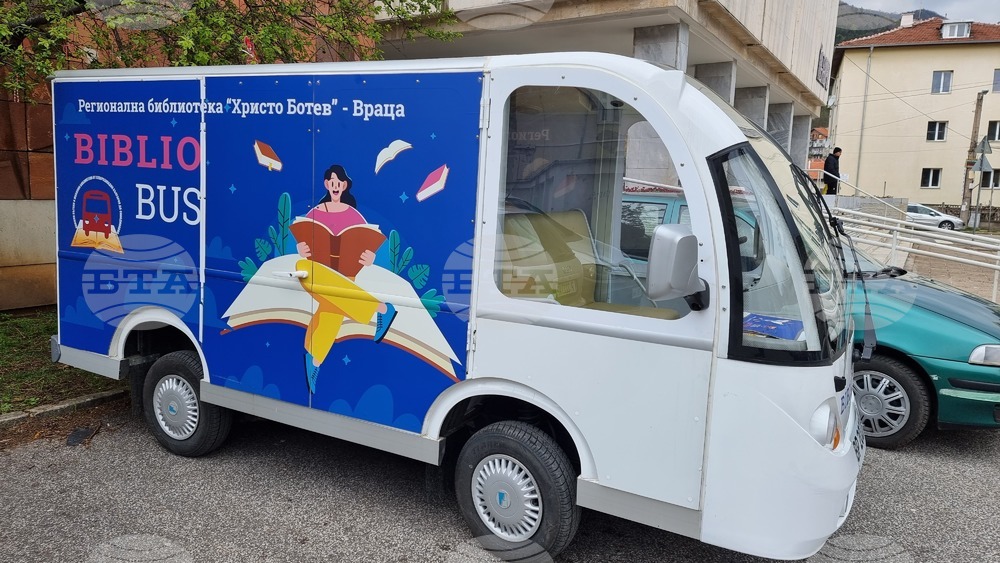 Bibliobus in Vratsa (BTA Photo)
Regional Libraries in Vratsa and Vidin completed the implementation of the project "Book Trails and Mobile Libraries from Northwestern Bulgaria to Scandinavia", which is part of the Cultural Entrepreneurship, Heritage and Cooperation Programme under the Financial Mechanism of the European Economic Area 2014-2021.
"Our goal was to create an innovative, attractive form of outdoors access to culture and art," Vratsa Library Director Sylvia Pavlova told BTA. This has been realized through the purchase and equipment of the two 'bibliobuses' [buses-libraries], which are already travelling on the territory of the two regional cities, she explained. "The good thing is that we are promoting the library's activities and reading outside the institution, which is very positive," Pavlova added.
This has allowed outreach to the outer boroughs and small towns where people do not always have the opportunity to participate in a cultural event. "We know that these events happen mostly in the city centre. And that was our goal - to go to the periphery as well, where we can meet people with authors, books, games and all those things we do," Pavlova added.
The duration of the project was 24 months and its cost – BGN 283,336. As a result of the project a strategy was developed to attract new audiences to cover non-urban central areas and small settlements, as well as to reach audiences with limited access to culture such as the Roma community, disadvantaged people and others in the North-West region - the Vidin, Vratsa and Montana Districts. "The online platform bookpaths.eu is now operational. Thanks to it, all interested parties have free access to information on Bulgarian and Scandinavian authors, articles on literature and other thematic information," the Vratsa Library Director noted.
Seminars for professionals from cultural and partner organizations were held in the framework of the project to create and promote contemporary literary products in social networks. The project activities also featured an international workshop on "Diversifying cultural information services and sustainable audience development", a demonstration art installation "Book Fjords".
/RY/
news.modal.header
news.modal.text