New energy strategy roundtable
site.bta

Energy Minister: Energy Is the Sector that Needs the Most a Long-Term Vision, Consistency in Policy Is Crucial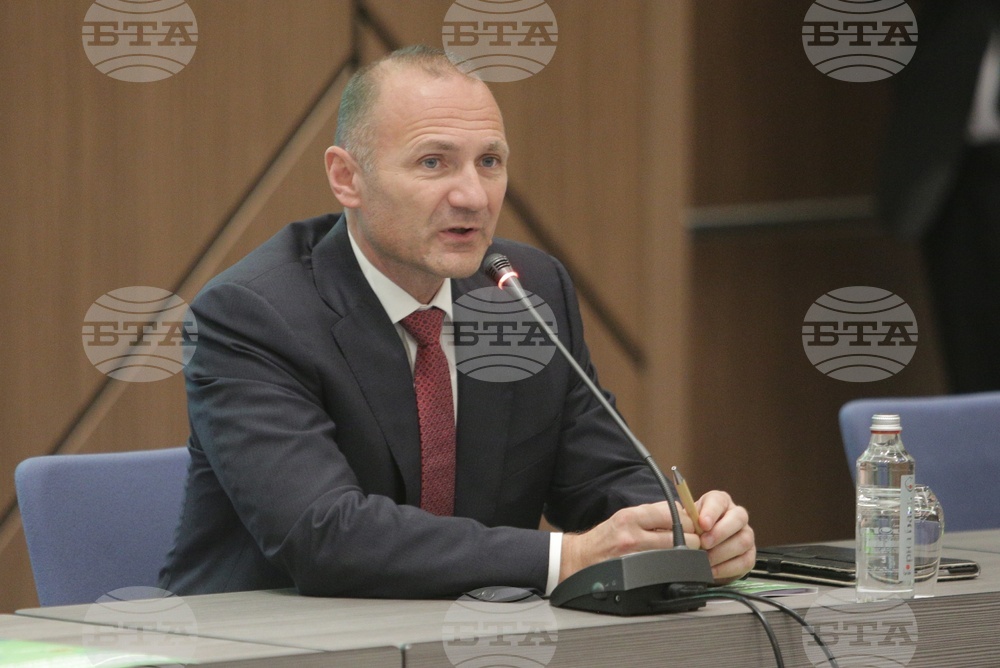 Energy Minister Rossen Hristov at a round table on a new energy strategy, Sofia, Jan. 17 (BTA Photo)
Energy is the sector that currently has the greatest need for a long-term vision, said the caretaker Minister of Energy Rossen Hristov as he presented a national strategy for the development of energy in Bulgaria for the next 30 years during a Sofia round table.
Hristov said that in order to have a chance to renegotiate the commitments in the energy chapter of the Recovery Plan, the government needs to present an alternative that clearly shows that this renegotiation does not involve Bulgaria giving up on meeting the decarbonization targets that Europe has set, and that it will be one of the leading countries in achieving them. He added that the government must use in doing that "an approach that preserves national interests and our energy security".
Rosen Hristov said again that it is high time to determine whether we develop nuclear energy or not. Europe is divided on this issue. Leading economies such as Germany have taken the path of abandoning nuclear energy. Other leading countries like France, Sweden are not only not giving up, but are developing and investing in this sector, Hristov pointed out.
The draft strategy presented by Minister Hristov says that Bulgaria's energy sector currently accounts for a significant share of GDP. Last year this country exported over 12 TWh of electricity with revenues of EUR 3 billion, Hristov said. He added that these funds were mainly used to offset high domestic electricity prices for industrial consumers, enabling the national economy to remain competitive and protecting the country from a major recession.
In 2022, the amount of electricity produced increased by 5.7% over the previous year. The growth comes from increases in electricity generated at condensing power plants (by 4 TWh), renewable energy (0.3 TWh) and hydroelectric power (0.26 TWh).
"Thanks to the fact that we mainly use domestic energy sources, including coal, nuclear electricity, we did not have this dependence on gas, as many countries in Europe and we are successfully overcoming the challenges," Hristov noted.
Bulgaria is a net exporter and covers the electricity needs for its own consumption and the shortage in neighbouring countries, the document says.
The minister noted that Bulgaria is the third largest exporter of electricity in Europe and the only one in its region, and exports to all neighbouring countries. Forecasts show that this trend will persist in the coming years. Ukraine and Moldova are joining the countries in need of electricity and they are asking Bulgaria to help them out with supplies.
/NF/
news.modal.header
news.modal.text