site.bta

European Researchers' Night an Event for Bold Dreams and Hopes - EU Innovation Commissioner Gabriel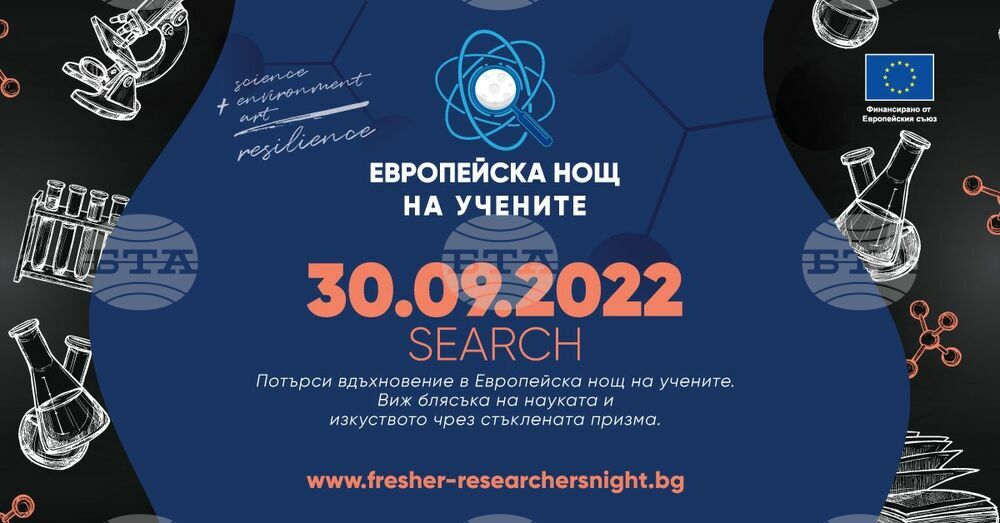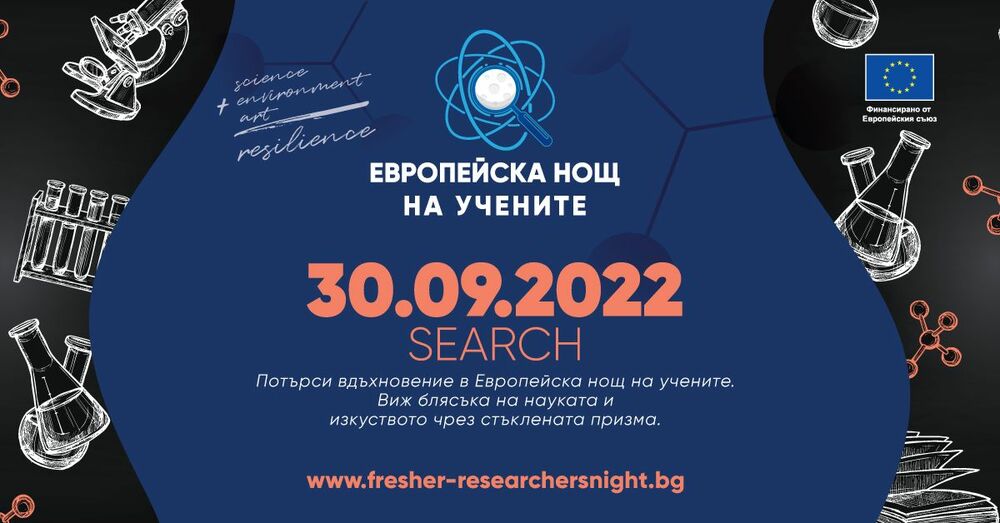 The poster for the 2022 European Researchers' Night in Bulgaria (BTA photo)
The European Researchers' Night: Search 2022, opened with a special ceremony in Sofia on Friday. In an address to the event, European Innovation, Research, Culture, Education and Youth Commissioner Mariya Gabriel said that this is a time for bold dreams and hopes.
Also in an address to the forum, Deputy Education and Science Minister Albena Chavdarova voiced her satisfaction that the research community and the Education and Science Ministry share the vision that young people need to be supported and encouraged. Chavdarova said that after the coronavirus pandemic the new generation will need new hopes, strength and confidence and that the rendering the necessary assistance in this is a duty of all.
Lyubov Kostova, the host of the official opening ceremony, said that the organizers of the Researchers' Night believe that science gives a future and creates sustainable living across the world. Also, scientists and researchers should come forward and become role models for the young.
Dessislava Temelkova, head of the Sports and Youth Directorate in Sofia City Hall, spoke about the Academy for Visionaries campaign where young people can show projects they work on.
Fifteen leading partners and 16 associate partners take part in the European Researchers' Night in Bulgaria with special events in more than 25 towns across the country. The European Researchers' Night starts at 5 pm and continues until 10 pm, or 8 pm in some locations.
/ZD/
news.modal.header
news.modal.text