site.bta

Vazrazhdane Stage Protest Demanding Government's Resignation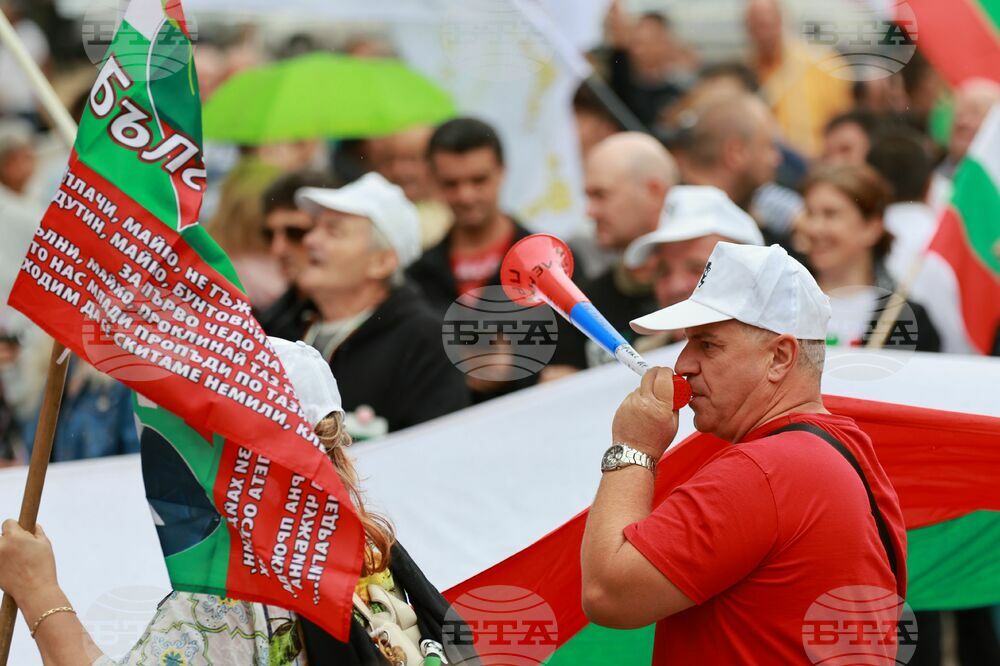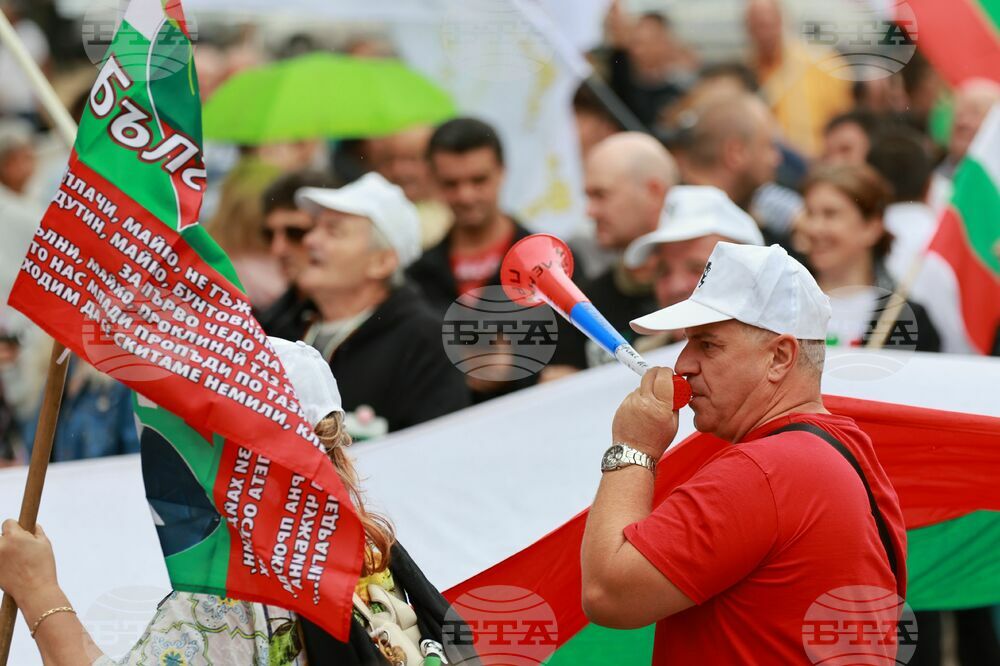 BTA Photo
Vazrazhdane organized a protest here on Thursday demanding the Government's resignation. The protest started in front of Parliament's building and then moved to the Defence Ministry a few blocks away to specifically call for Defence Minister Todor Tagarev to step down.
The protesters demand the Government's resignation and urge against sending military aid to Ukraine. People were chanting "Down with the Assemblage! [referring to the informal coalition between the powerholders].
There was heavy police presence in the area. Traffic in central Sofia was disturbed by the protestors. There were Vazrazhdane MPs among them.
"Continue the Change-Democratic Bulgaria promised before the elections to change GERB's model of governance and not participate in a coalition with them and the Movement for Rights and Freedoms," Deyan Nikolov MP of Vazrazhdane said, adding that they are currently in a coalition and are running the country together.
"The people will show what they think of all that in the [October 29] local elections," Nikolov said.
He said his party wants Bulgaria to be "a peace zone".
Party leader Kostadin Kostadinov told the protesters that one of the Government's goals is for Vazrazhdane to cease to exist. According to him, Bulgaria has been "captured by people who serve foreign states".
/RY/
Additional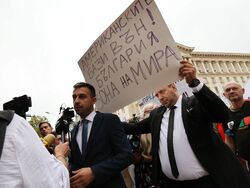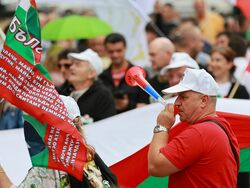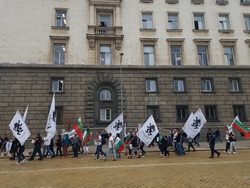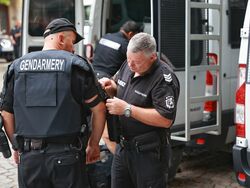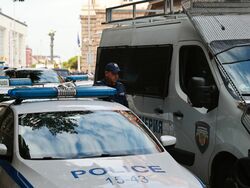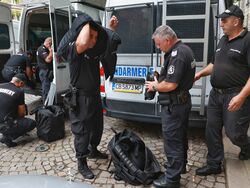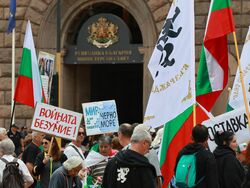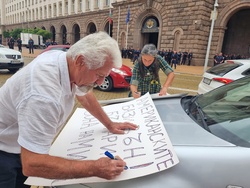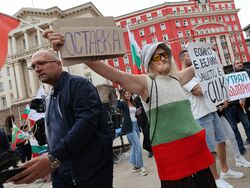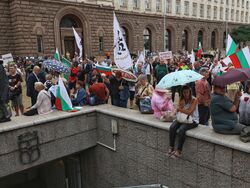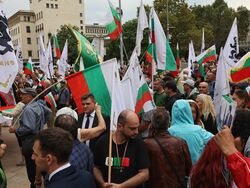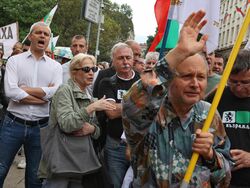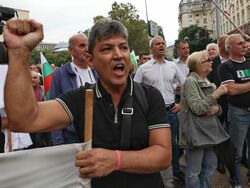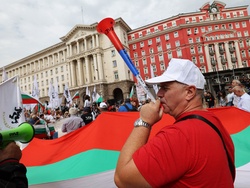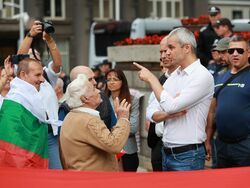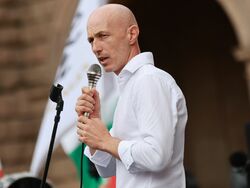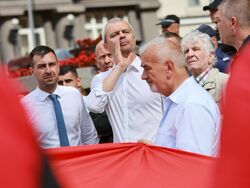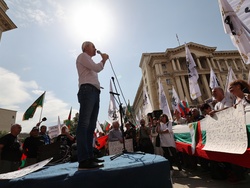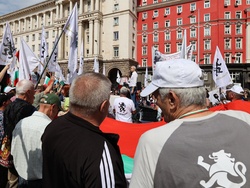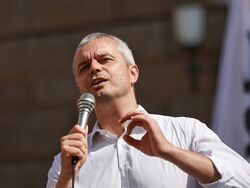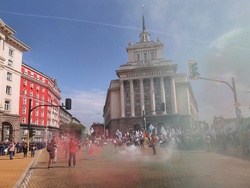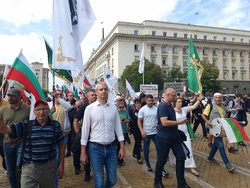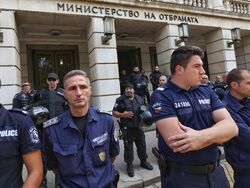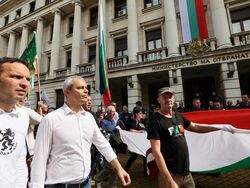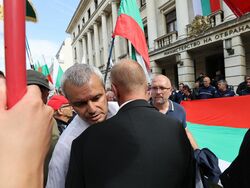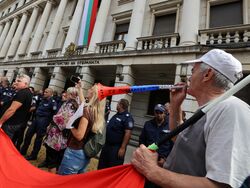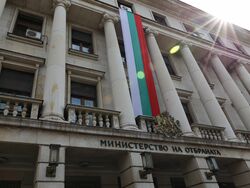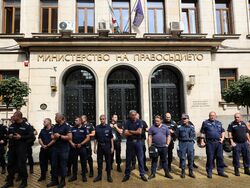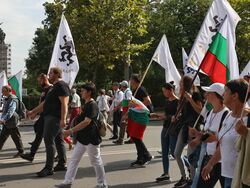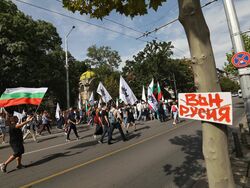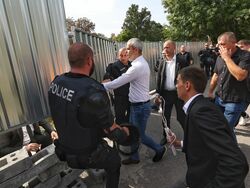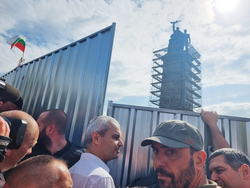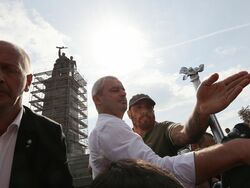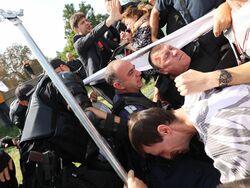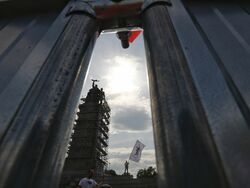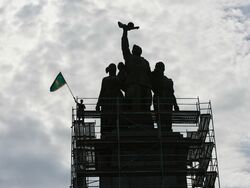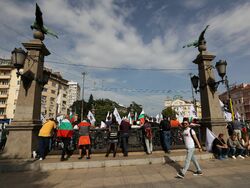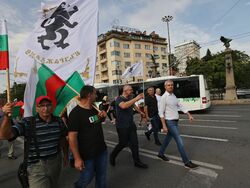 news.modal.image.header
news.modal.image.text
news.modal.download.header
news.modal.download.text
news.modal.header
news.modal.text