site.bta

Pirin Sentinel 23 Exercise with Participation of Bulgarian, Greek and Italian Troops Ends Near Haskovo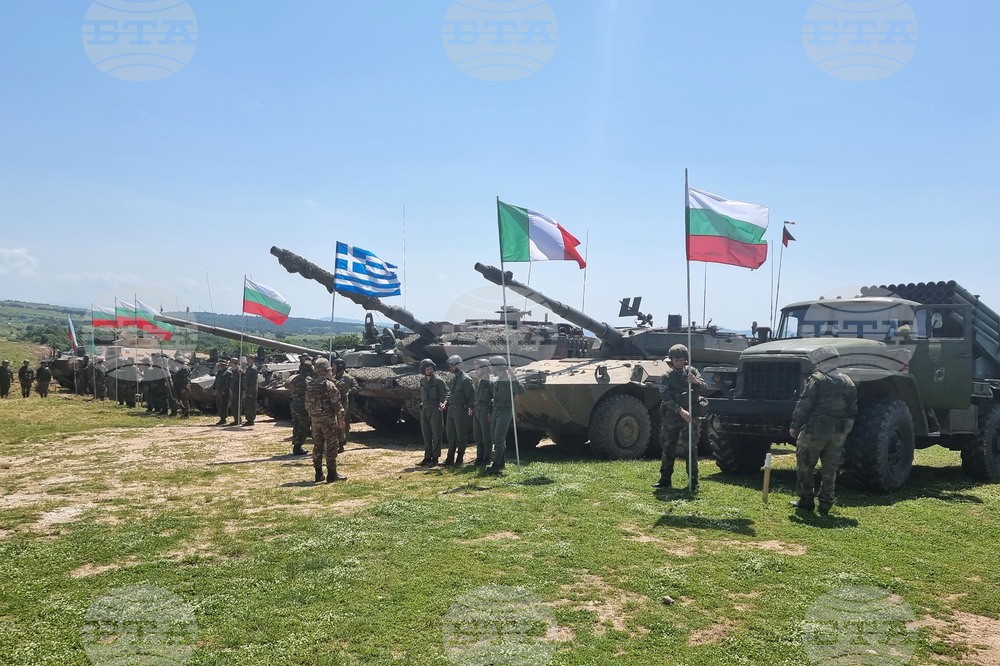 BTA Photo
The Pirin Sentinel 23 military exercise with the participation of over 400 service persons from Bulgaria, Greece and Italy ended Thursday at the training ground near the village of Koren, Haskovo Region.
The manoeuvres with live firing involved equipment and weapons from the land and air forces - tanks, armoured personnel carriers, artillery, aircraft and helicopters. The scenario of the drill included stopping an enemy offensive and counterattacking. The objective was to learn skills for operations in a coalition format and to increase interoperability between the forces of different countries.
The exercise is part of the second phase of the Defender 23 - Immediate Response 23 manoeuvres.
The Bulgarian Chief of Defence, Admiral Emil Eftimov, reviewed the battlefield operations and called the exercise "intense, dynamic and well-organised". "At the military-strategic level, our voice is heard in NATO. We actively participate in the formation of positions, and Bulgarian considerations are taken into account," Eftimov said. He added that the capabilities of the Bulgarian army are constantly evolving, and he expressed the hope for the wisdom and statesmanship of Bulgarian politicians so that the much-awaited modernisation of the army bears fruit and the personnel see that the State is committed to them.
/DS/
news.modal.header
news.modal.text