Political leaders vote
site.bta

Bulgarian Socialist Party Leader Ninova Votes for Higher Incomes, Lower Prices, Protection of Bulgarian Domestic Production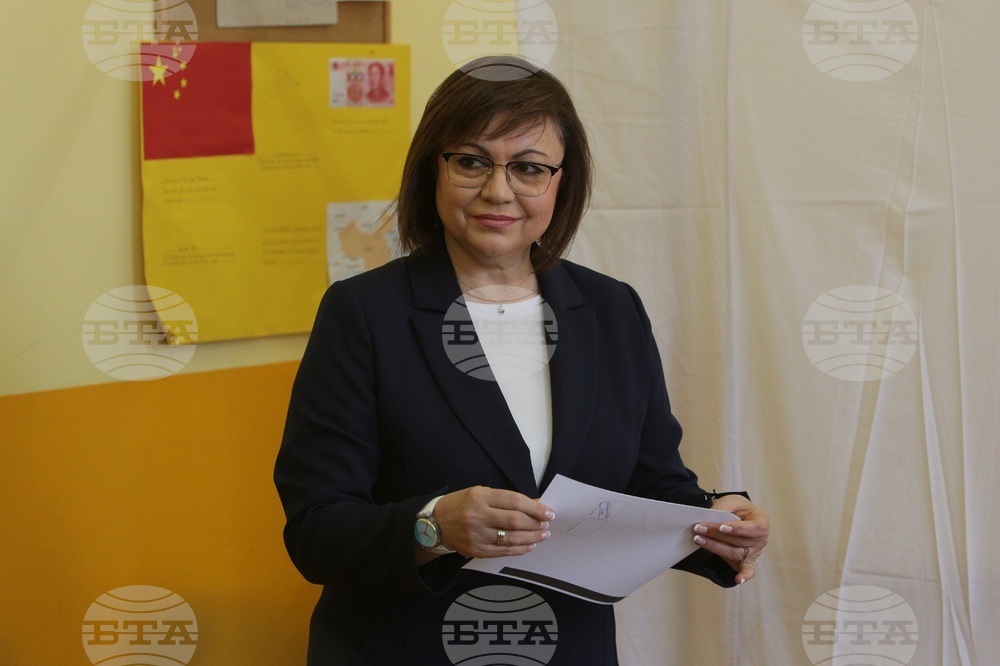 Bulgarian Socialist Party leader Korneliya Ninova voting in Sofia, Apr. 2, 2023 (BTA Photo)
Bulgarian Socialist Party (BSP) leader Korneliya Ninova voted Sunday in Sofia, using the paper ballot. She said she voted for higher incomes and lower prices, for the protection of Bulgarian domestic production. "I voted to stop the war and to have peace, to support the Bulgarian family, to protect Bulgarian children from 'gender ideology', for stability and security in the state and for a much stronger role of the state in solving the problems we face, she said.
After waiting in line outside the polling station, Ninova said she expected a higher voter turnout. She said a successful formula for a government will be found because she also sees throughout the campaign that the people's desire is to have a regular cabinet.
Asked who would be BSP's possible partners, Ninova said that a lot depends on the results and the BSP will confer with all party members first. "We need to come up with five or six important priorities for Bulgaria and talk to everyone about them," she added.
/YV/
news.modal.header
news.modal.text