Launch of IGB Commercial Operation
site.bta

UPDATED

Serbian President Vucic: This Project Turned out to Be More Important than We had Expected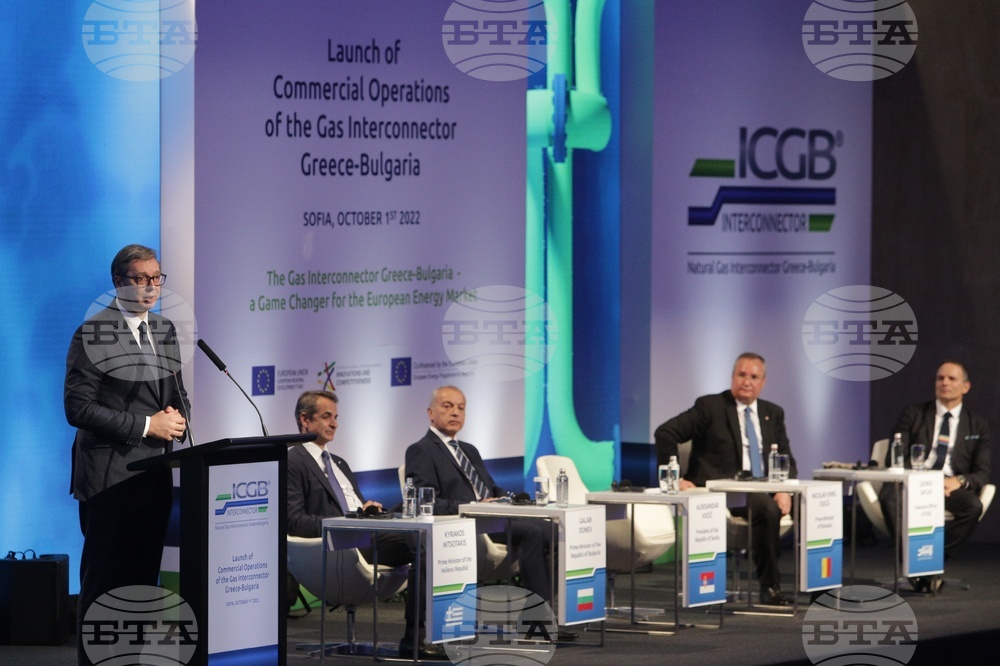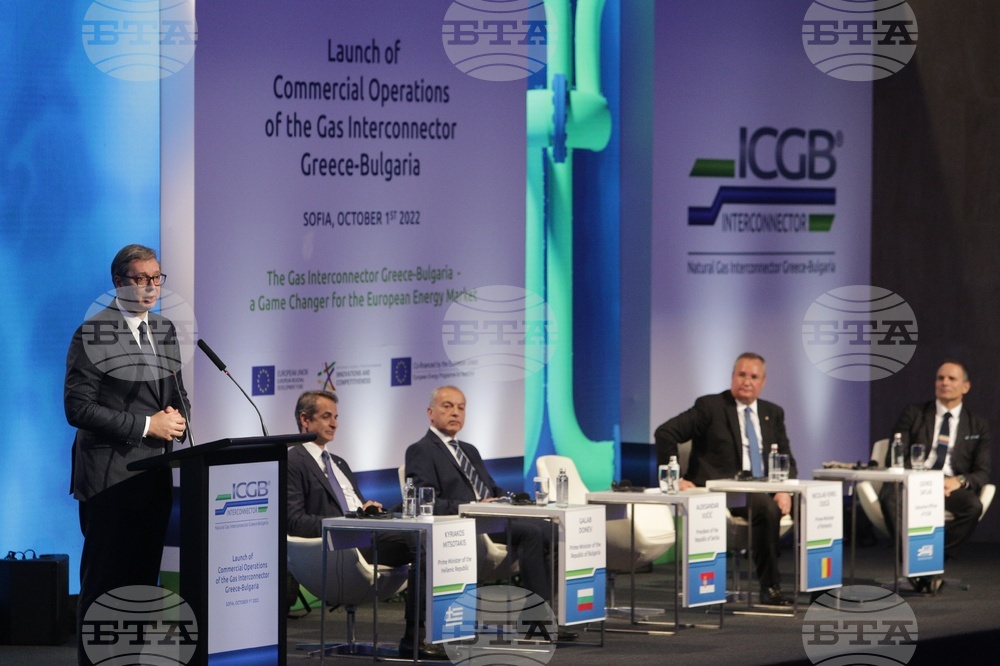 President Aleksandar Vucic of Serbia addresses the launch of commercial operation of IGB (BTA Photo)
This project turned out to be more important that we had expected, Serbia's President Aleksandar Vucic said at a Sofia ceremony for the launch of commercial operation of the Greece-Bulgaria gas interconnector (IGB) Saturday.
He congratulated Bulgaria and Greece on the successful completion of the project, "because at the beginning none of us believed how important it would turn out to be", Vucic said. The project turns out to be very important for Serbia as well, Vučić said, noting that the construction of the interconnector between Serbia and Bulgaria has already started. "In a year's time, I hope it will be completed on both sides," the Serbian president said and expressed hope that a similar ceremony will be held in Serbia in 2023.
He said that Azerbaijani President Ilham Aliyev has become very popular in Europe, a "real star", thanks to the natural gas from Azerbaijan.
Vucic said when he came for the ceremony he wondered how Ursula von der Leyen would behave with me. "You know why," he added. He said he felt like the black sheep in this company, but the EC President was nice and helped a lot by talking about the interconnector between Serbia and Bulgaria, the planning of the interconnector between the Republic of North Macedonia and Serbia, because this will mean new infrastructure for Serbia, for the Western Balkans. And now we will be able to branch out to other countries in the Western Balkans, and without the support of Europe and the President of the European Commission we would not have been able to achieve this. He also said without President Aliyev, "it would not have been easy at all for us to rely on the diversification of our gas supplies".
This is an important day for Serbia, President Vucic said as he concluded his address.
/NF/
news.modal.header
news.modal.text