site.bta

On Visit to Hamburg, President Radev Meets Local Leaders, Business Execs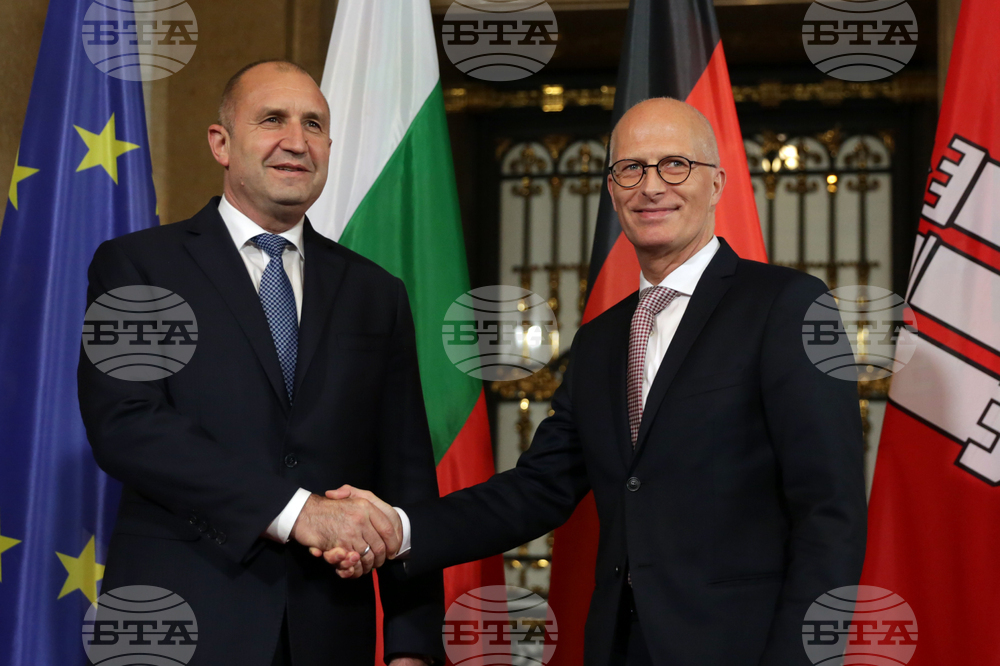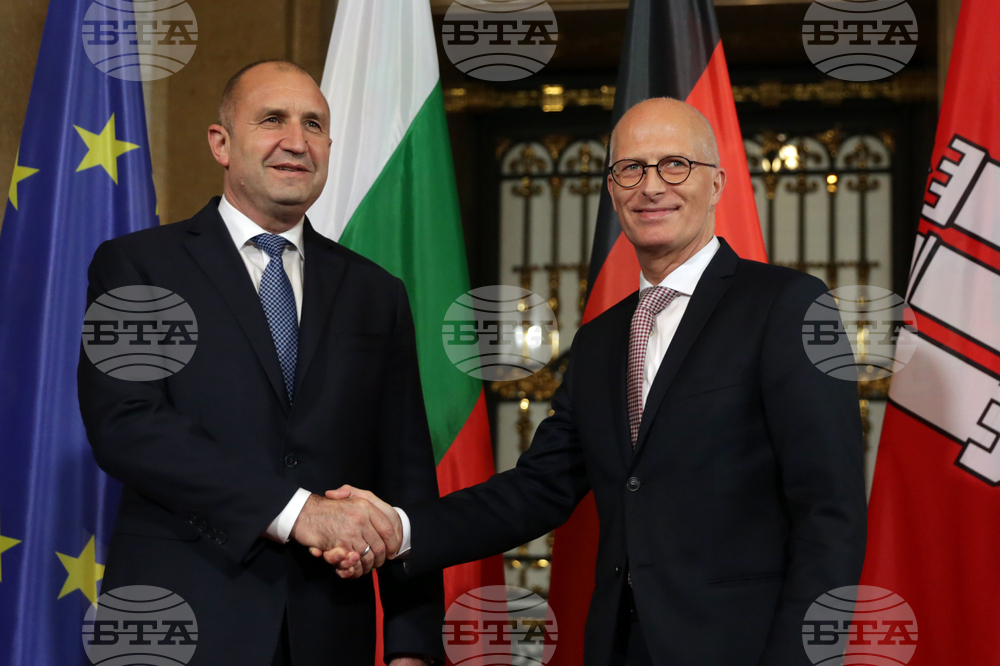 Radev (left) and Tschentscher, BTA Photo
On the third day of his official visit to Germany, Bulgarian President Rumen Radev was in Hamburg.
Conferring with the First Mayor of Hamburg Peter Tschentscher, Radev outlined the advantages that Bulgaria offers for business and especially in the field of hydrogen technology.
Emerging from the meeting, he said that Bulgaria and Hamburg will expand their traditionally successful economic cooperation in new fields like alternative energy sources and high technologies.
The Bulgarian head of State expressed confidence in the possibility for future fruitful cooperation in this area, as well as for the joint development of logistics hubs in Bulgaria. "Germany, as Europe's leading industry, needs a lot of hydrogen in the future, and Bulgaria could produce green hydrogen," the President said. He pointed out that there are already companies in Bulgaria with practical experience in the technological replacement of fossil fuels by hydrogen.
At a meeting with the leadership and members of the German Chamber of Commerce, Radev stressed the need of joint efforts to cope with the challenges caused by the pandemic and the war in Ukraine. The guest outlined the advantages that Bulgaria offers to investors: highly skilled manpower, macroeconomic stability and strategic location.
At the meeting, the Bulgarian business delegation accompanying Radev discussed cooperation opportunities with their German counterparts. The visiting execs presented a EUR 15 billion project for green hydrogen production in the Maritsa East Complex (Southeastern Bulgaria). The plans are to transform the coal-fired power plants in the complex into solar power capacities for the production of green hydrogen for balancing energy of the domestic grid and for export. The effort will take some ten years, creating 7,500 jobs on site and another 18,000 in the support industries.

Earlier in the day, Radev and his delegation visited the Hamburg headquarters of Aurubis AG, one of the world's largest copper processors and the first company in the world to use hydrogen instead of natural gas to produce copper under a pilot project, together with German-Bulgarian Chamber of Commerce and Industry (GBCCI) President and Aurubis Bulgaria CEO Tim Kurth and the GBCCI Managing Director, Dr Mitko Vassilev. Later in the day, a round table on Bulgaria as a business delegation was held at the GBCCI. It was moderated by GBCCI Vice President Maya Naidenova.
At the Sts Cyril and Methodius Bulgarian Orthodox Church in Hamburg, the President met with members of the Bulgarian community in the city.
/MT, LG/
news.modal.header
news.modal.text