site.bta

PM Petkov Meets US Vice President Harris, Agreement Reached on LNG Supplies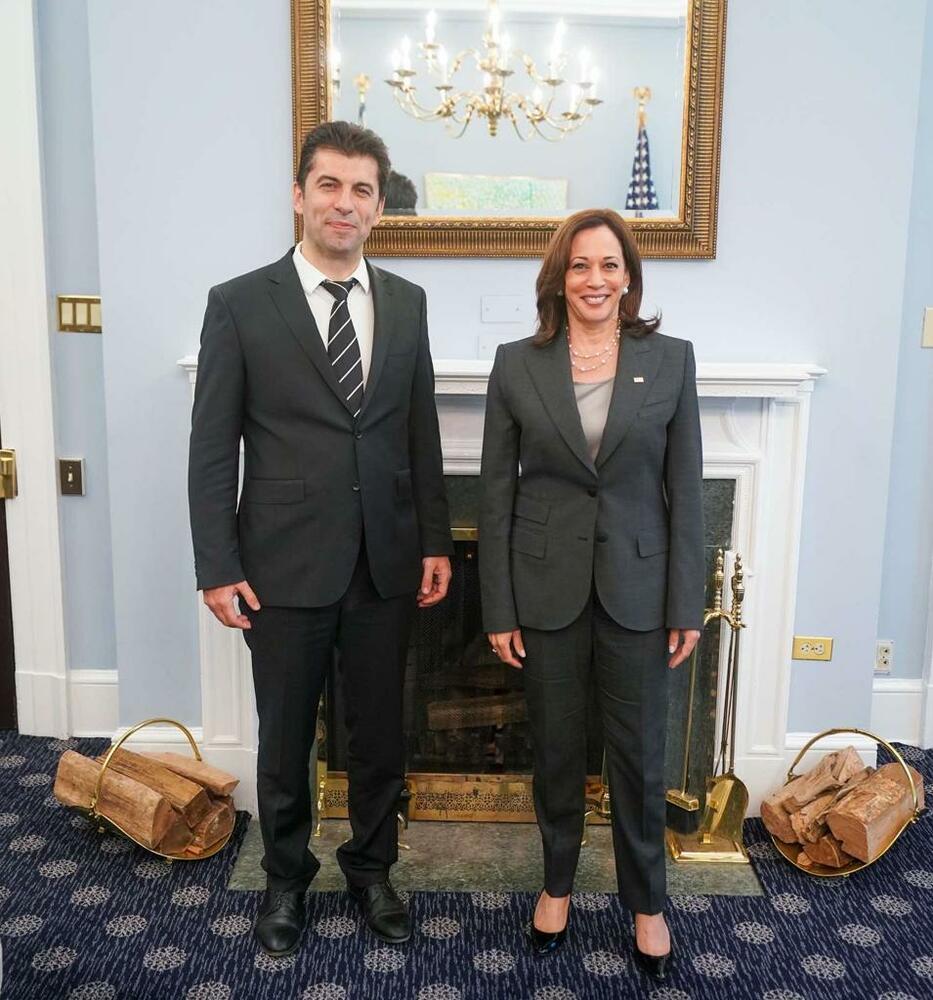 Council of Ministers Photo
Bulgarian Prime Minister Kiril Petkov met with US Vice President Kamala Harris on Tuesday, said the government press office. They discussed strategic partnership between Sofia and Washington and the opportunities for expanding cooperation. An agreement was reached on LNG supplies to Bulgaria at prices below those at which it was buying from Russia, the press release also says.
Petkov was on a working visit to Washiongton, D.C. on May 9 and 10.
The war in Ukraine was a major issue on the agenda of the meeting. The Bulgarian Prime Minister said that the events in Europe are a clear sign that there is a need to take fast and tangible measures in the energy sector.
Vice President Harris commended Bulgaria for standing up for its energy sovereignty.
Prime Minister Petkov said that the partnership with the US, together with the EU solidarity and support, are an important part of ensuring gas independence for Bulgaria, the press release says. "It was agreed that real deliveries of liquefied natural gas to Bulgaria will be made at prices below those of Gazprom, beginning in June," the government press office adds.
Bulgaria has been struggling to secure natural gas supplies after Russia's Gazprom-Export cut off deliveries on April 26 following Sofia's refusal to pay in rubles. Public gas supplier Bulgargaz said that offers were solicited from all active gas traders in the region and alternative gas deliveries had been contracted to meet the demand of household and industrial users, district heating companies and gas traders for May.
The only long-term contract that Bulgaria has now is the one with Azerbaijan, but due to an annex signed in September 2021, the entire quantity contracted cannot be delivered, and it covers just 10 per cent of Bulgaria's consumption.
The White House published a readout of the meeting of Vice President Harris and Prime Minister Petkov which says: "The Vice President expressed her appreciation for the strong alliance and warm friendship between the United States and Bulgaria. She thanked the Prime Minister for Bulgaria's support to Ukraine and affirmed U.S. solidarity in the face of Russia's latest attempt to use energy as a weapon. They agreed on the need to strengthen European resilience by further diversifying energy supplies away from Russia and the importance of continued strong defense and deterrence along NATO's Eastern flank."
/NF/
news.modal.header
news.modal.text