site.bta

Two Deputy PMs, Turkish Ambassador Unveil New Lanes at Border Crossing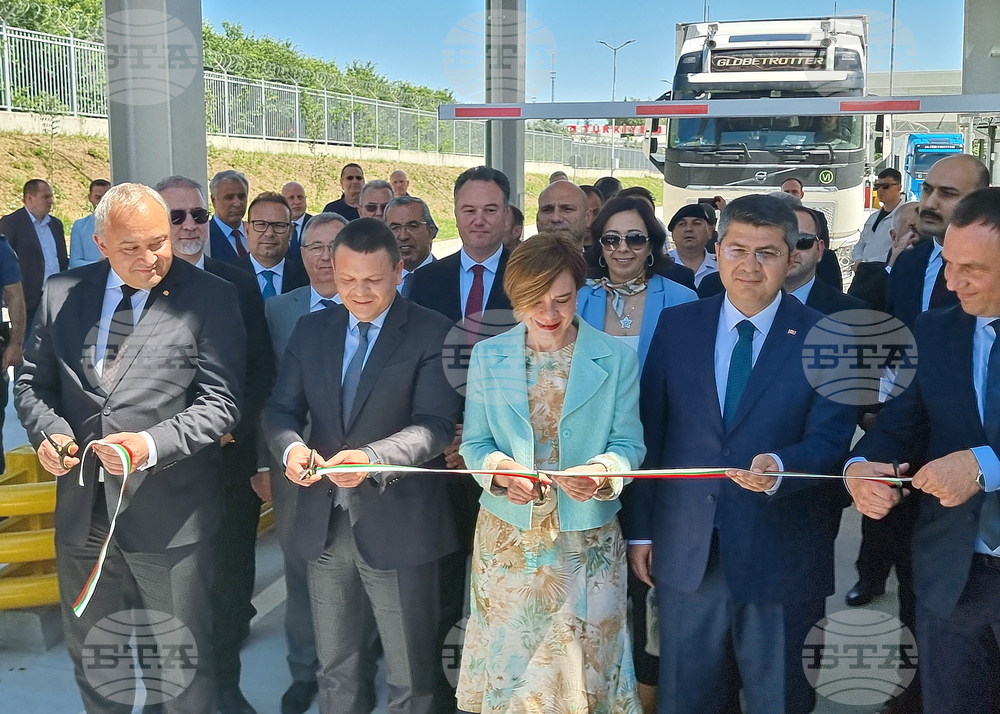 Cutting the ribbon of the new lanes at Kapitan Andreevo (Ministry of Transport Photo)
Caretaker Deputy Prime Minister and Transport and Communications Minister Hristo Aleksiev, together with Turkish Ambassador here, Aylin Sekizkok, and Deputy Prime Minister Ivan Demerdzhiev unveiled Monday the new lanes at the Kapitan Andreevo checkpoint between Bulgaria and Turkiye for commercial vehicles under special thermal management.
The measures taken by the caretaker government to ease traffic at the borders lead to savings of BGN 2 billion a year for Bulgarian, Turkish and European companies, Aleksiev said. In 2022, about 1 million heavy-duty trucks passed through the border crossing at Capitan Andreevo. This makes Bulgaria's common border with Turkey one of the busiest in the world, he pointed out.
"When the caretaker government started working, what we saw at the border were delays of 6-7 days. We worked hard, purposefully and sensibly, and as a result of various organisational measures the downtime was reduced to one and a half to two days. With the opening of the new lanes for refrigerated trucks, the wait will be up to 8 hours," Aleksiev said.
The Deputy PM was adamant that such steps should be taken so that, on the basis of good partnership, to benefit not only the economies of the two countries, but also the European Union.
Aleksiev and Sekizkok also signed a Memorandum of Understanding between Bulgaria and Turkiye for a new Yambol – Elhovo – Edirne railroad line.
The document envisages the construction of a new border rail crossing to ease freight traffic and facilitate passage between the two countries. Feasibility studies were launched in March this year. Discussions with the European Commission for financial support have already taken place. The common border crossing point will be in the area of Lesovo.
"After the measures taken by the caretaker government to curb fuel prices and the achieved difference of more than BGN 1.0 less, the Bulgarian economy saved funds in the amount of BGN 3.5 billion," the Deputy Prime Minister further commented. Bulgaria's fuel consumption on an annual basis is 3.5 million tonnes and its fuels are currently the cheapest in Europe, which makes it extremely competitive, he added.
The projects launched on transport, digital and energy connectivity should be continued to enable Bulgaria to position itself as a strong and principal factor in the region, Aleksiev pointed out.
/LG/
Additional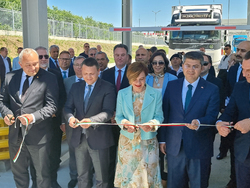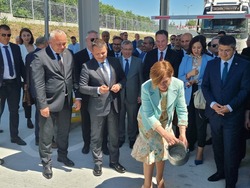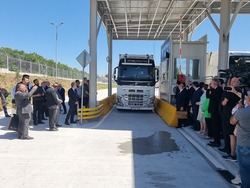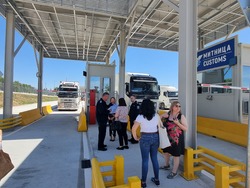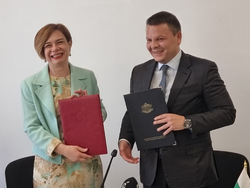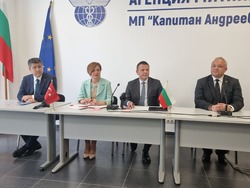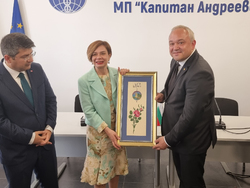 news.modal.image.header
news.modal.image.text
news.modal.download.header
news.modal.download.text
news.modal.header
news.modal.text