site.bta

Prime Minister Denkov Attends Thessaloniki International Trade Fair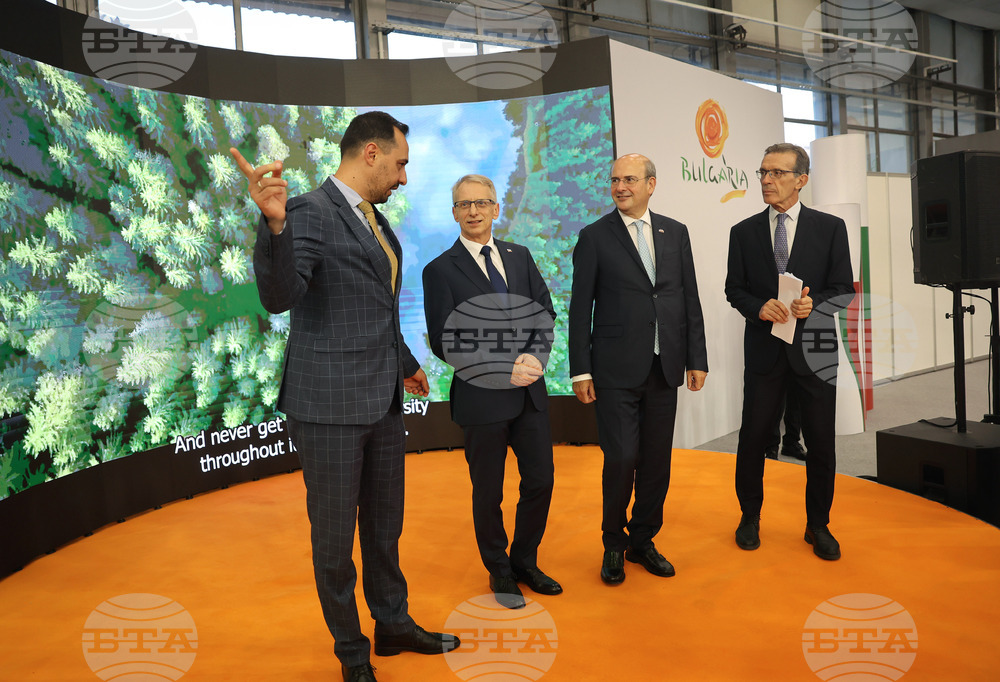 Prime Minister Nikolay Denkov (second on the right) at the Fair (BTA Photo)
Prime Minister Nikolay Denkov attended Saturday the 2023 Thessaloniki International Trade Fair, where this year Bulgaria is the hounoured country.
Denkov observed the Bulgarian stands and talked with exhibitors. He was accompanied by Bulgarian Minister of Economy and Industry Bogdan Bogdanov and the Minister for Νational Economy and Finance of Greece, Kostis Hatzidakis.
"Bulgaria is really presented in a modern, more interesting and attractive way for our neighbours," said Prime Minister Denkov.
"From what I see and what I heard today, this exposition is very successful. We tried to show the new face of Bulgaria, one of high technologies. The truth is that the preparation was very intense, in a very short period of time. Now when I see all these booths representing great companies like EnduroSat, like Dynamix, and the others - it was all worth the effort. I hear there were more than a thousand business meetings between companies. It's a very good basis for the talks pending between the governments of Greece and Bulgaria, we will have a meeting again very soon," Denkov told journalists after his tour.
At the 87th edition of the Thessaloniki International Fair, the largest trade exhibition in Southeast Europe, Bulgaria was this year's honoured country. Nearly 60 Bulgarian companies from various sectors such as high technology and IT, food industry, education, transport, mechanical engineering and others presented themselves at the fair in Hall 13 on an area of about 2,600 square meters. The Bulgarian participation was organized by the Ministry of Economy and industry.
After his visit to the Bulgarian palace, Prime Minister Denkov will deliver a speech at the Ioannis Vellidis Congress Centre located within the fair. Immediately after him, Greek Prime Minister Kyriakos Mitsotakis will present his annual keynote address, which is traditionally delivered at the fair.
/DT/
news.modal.header
news.modal.text