site.bta

President Radev: Bulgaria-Greece Connectivity Main Factor for Increasing Businesses' Efficiency, Handling Crises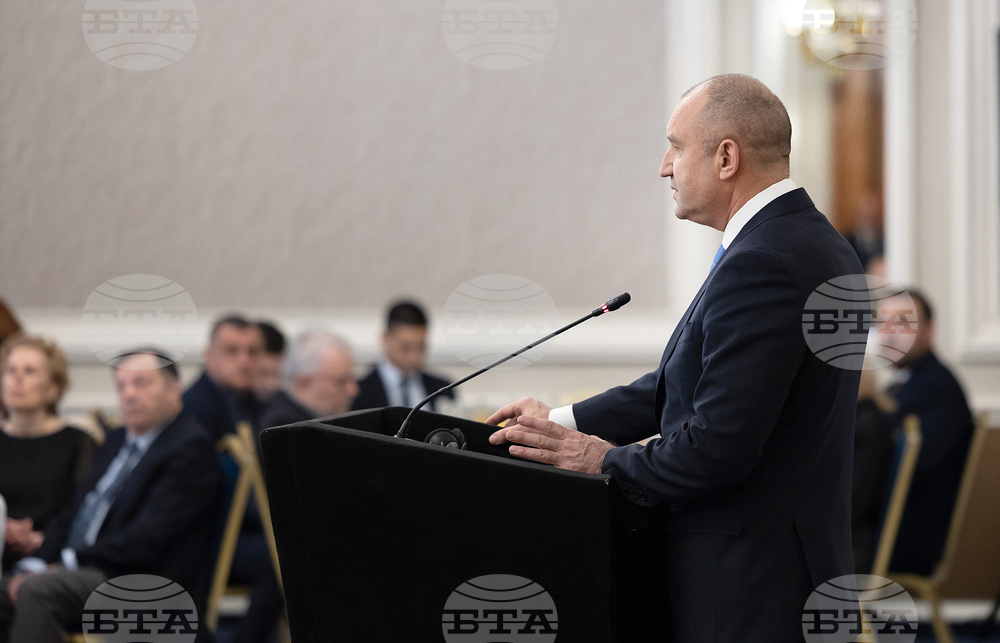 President Radev speaking at the meeting with the Hellenic Business Council in Bulgaria, Sofia, March 31, 2023 (President's Administration Photo)
The connectivity between Bulgaria and Greece is a main factor for increasing the efficiency of businesses and for handling the consequences of the crises in this region, Bulgarian President Rumen Radev said at a meeting with the Hellenic Business Council in Bulgaria here on Friday, as quoted by his press secretariat.
The Hellenic Business Council represents 170 Greek companies operating on the Bulgarian market in various areas of the technological, manufacturing, financial, and trade sectors.
Radev described the bilateral trade with Greece of nearly EUR 7 billion a year as a clear indicator of the positive trend in economic cooperation. He expressed hope that the implementation of a series of new projects strengthening connectivity will further improve the statistical indicators.
In the last decades, Bulgaria and Greece have become a strategic axis of stability in the Balkans and an example of good cooperation, which creates an excellent basis for businesses' work, Radev argued. The possible entry of Bulgaria in Schengen this year will give a serious impetus to both bilateral trade and tourism. With Romania's entry in the Schengen area, Greek ports will have direct access to Eastern and Central Europe, and that should be a common goal. Radev also put an emphasis on the significance of easing the traffic flow through the Kulata-Promachonas border control checkpoint, as well as the opening as soon as possible of the Rudozem-Xanthi border crossing.
The head of State underscored the excellent interaction at the political and diplomatic level between Bulgaria and Greece as well as the developing institutional framework of bilateral partnership through which the two countries' businesses can achieve optimal results. Radev also outlined the bills drafted by the caretaker government in the areas of justice reform and improvement of the statutory basis in support of businesses.
The energy crisis, the COVID-19 pandemic, and the continuing war in Ukraine redefined the terms goodneighbourliness, cooperation, mutual aid, and solidarity, the President went on to say. At times of crisis, neighbours and partners are the most important, he added, and expressed gratefulness for the hand offered by Greece, with whose support Bulgaria got the necessary quantities of natural gas in a difficult moment. Putting into operation the Greece-Bulgaria gas interconnector in October 2022, relaunching the Alexandroupolis-Burgas oil pipeline project as well as the partnership for increasing gas supplies' security are important components for guaranteeing real energy diversification, Radev also said at the meeting.
/RY/
news.modal.header
news.modal.text