Change of guard
site.bta

Regional Development Minister Andrey Tsekov Indicates He Will Follow Direction Set by Caretaker Minister Shishkov upon Taking Office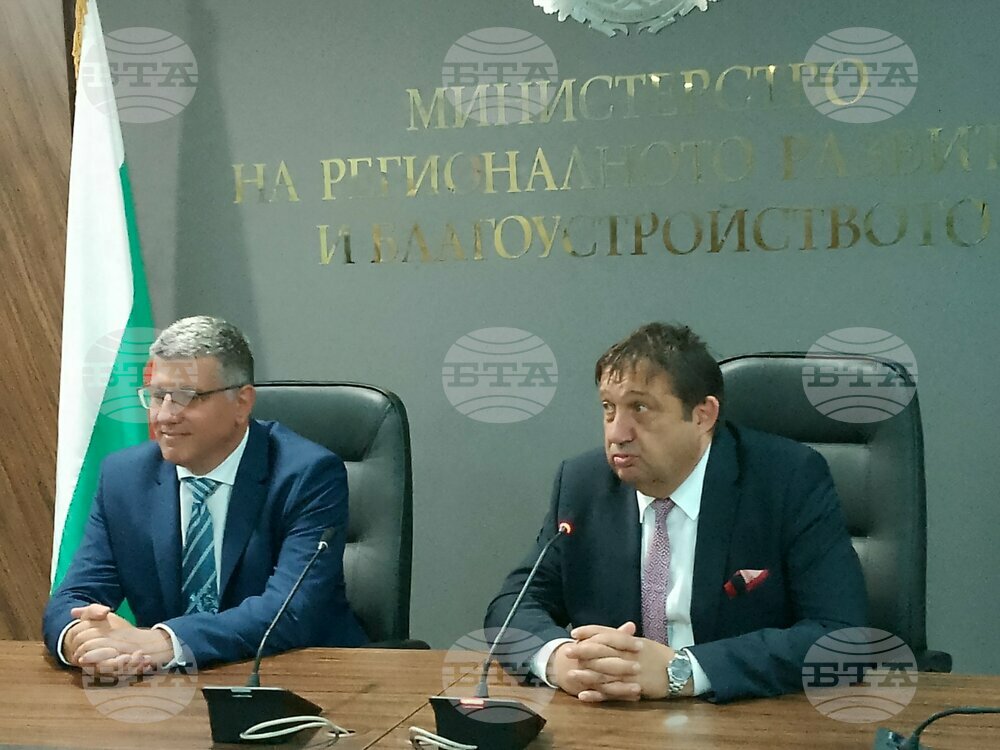 Minister of Regional Development and Public Works, Andrey Tsekov (left) and outgoing caretaker Minister Ivan Shishkov
The newly appointed Minister of Regional Develipment and Public Works, Andrey Tsekov, said during the his official inauguration ceremony on Tuesday, that he intends to continue the Ministry's work in the direction set by outgoing caretaker minister Ivan Shishkov.
The new Minister stated that in the first week he will familiarize himself with the Ministry's report and will deal with solving the most pressing problems with the main focus on the budget procedure, as well as the formation of his political office of deputy ministers.
He noted that the lacking strategic policy for the road situation in the country has already been overcome and will drastically ease the making of strategic decisions.
When asked by BTA how he would evaluate his 10 months of ministerial service, Ivan Shishkov replied: "After 10 months as a minister, I leave to Bulgaria with more than 30 km of finished and operational highways, and more than 100 km of approved detailed site development plans. I am satisfied that we woke up the roads, we also woke up the ministry, which had stopped in 2018."
/RY/
news.modal.header
news.modal.text