site.bta

UPDATED

National Investigation Service No Longer Part of Prosecuting Magistracy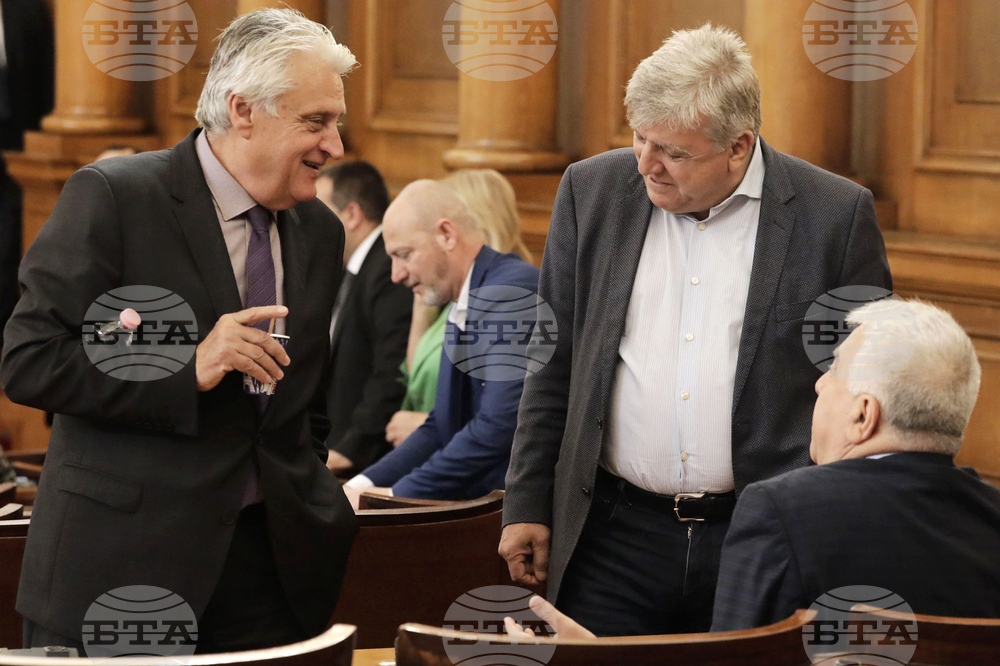 The National Assembly in plenary sitting, Sofia, June 2, 2023 (BTA Photo)
Bulgaria's Parliament on Friday passed conclusively amendments to the Judicial System Act. Under the revisions, the National Investigation Service (NIS) will no longer be part of the prosecuting magistracy and will be headed by a director. So far the service was headed by the prosecutor general, directly or through the director who was concurrently deputy prosecutor general.
The NSI director will appoint the investigating magistrates and will provide administrative, organizational and methodological guidance of the service. Nominations for the office of NSI director can be proposed by at least three members of the Supreme Judicial Council (SJC) and by the Minister of Justice.
Under the amendments provide for the establishment of district investigation services in each regional administrative capital and a Sofia City Investigation Service for Sofia.
Petar Petrov MP of Vazrazhdane moved for the separation of the investigation service from the prosecuting magistracy before the bill came up for a second-reading debate but the Legal Affairs Committee did not consider this motion because it was part of another bill that was rejected on first reading. Nevertheless, the plenary resolved by a majority vote to include the motion in the draft legislation and it was carried.
Boyko Rashkov MP of Continue the Change - Democratic Bulgaria recalled that the investigating authorities were merged with the prosecution service in 2009. "The result was a Soviet investigative-prosecutorial system which proved a bad idea, to judge from the results in the ensuing 14 years or so. That is why we have to revisit an old solution respecting the principle of independence," he emphasized.
"For weeks now we have been in a war within the judicial system, The Prosecutor General and his deputy, who is also Director of the National Investigation Service, are exchanging threats and accusing each other of plotting to murder the other one: this situation is completely intolerable," said Radomir Cholakov MP of GERB-UDF, explaining why the provisions were voted through. In his words, the legislature is duty bound and not just able "to break up their fight".
To the list of disciplinary sanctions for a member of the SJC, the MPs added disqualification from practising law. Nadezhda Yordanova MP of Continue the Change - Democratic Bulgaria strongly objected to that addition and said that she had voted against that provision because she finds it unconstitutional.
Independent MP Radostin Vasilev argued that the bill amending the Criminal Procedure Code and the Judicial System Act will be used to shield GERB leader Boyko Borissov from criminal prosecution.
/NZ/
news.modal.header
news.modal.text