site.bta

US 2022 Report on Human Rights Practices in Bulgaria: Government Anti-corruption Actions Were Insufficient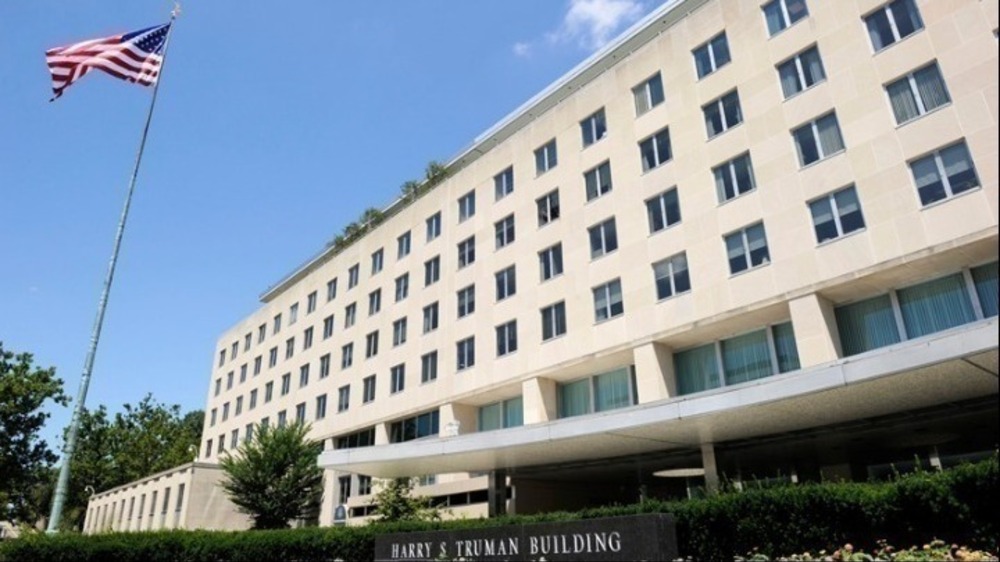 US Department of State building (ANA-MPA Photo)
In its 2022 Country Report on Human Rights Practices in Bulgaria released on Monday, the US Department of State's Bureau of Democracy, Human Rights and Labor concludes that last year, the Bulgarian authorities took steps to identify, investigate, prosecute, and punish officials who committed human rights abuses and corruption, but government actions were insufficient, and impunity was a problem. Significant human rights issues included credible reports of: cruel or degrading treatment by authorities, including of detainees, migrants, and displaced and institutionalized children; arbitrary arrest; serious problems with the independence of the judiciary; serious government corruption; crimes involving violence or threats of violence targeting members of the Roma community; and crimes involving violence or threats of violence targeting lesbian, gay, bisexual, transgender, queer, and intersex persons.
According to the report, corruption, inefficiency, and lack of accountability were pervasive problems affecting judicial independence and impartiality in Bulgaria. Public trust in the judicial system remained low because of the perception that magistrates were susceptible to political pressure and rendered unequal justice.
"While the law provides criminal penalties for corruption by officials, the government did not implement the law effectively, and officials in all branches of government reportedly engaged in corrupt practices with impunity. There were numerous reports of government corruption during 2022," the report reads.
"The constitution and law provide for freedom of expression, including for members of the press and other media, and the government generally respected this right. Concerns persisted, however, that corporate and political pressure, an ineffective and corrupt judiciary, and nontransparent government regulation of resources meant to support media (including EU funds), gravely damaged media pluralism," the report states.
There were no reports that the government or its agents committed arbitrary or unlawful killings, or reports of disappearances by or on behalf of government authorities.
There were credible reports of government officials employing violent and degrading treatment against detainees in government custody, the document reads further. "Conditions in some prisons and detention centers were poor but NGOs noted positive changes in others. There were reports of overcrowding in some detention facilities, allegations of prison staff corruption, and inadequate sanitary, living, and medical conditions," the document says. There were occasional reports that authorities at times abused their arrest and detention authority.
The government generally respected the freedoms of peaceful assembly and association, as well as the freedom of internal movement, foreign travel, emigration, and repatriation, it also transpires from the country report.
The government cooperated with the Office of the UN High Commissioner for Refugees and other humanitarian organizations in providing protection and assistance to refugees, returning refugees, or asylum seekers, as well as other persons of concern. Organizations noted several instances when authorities pushed back would-be migrants and asylum seekers.
The law protects all citizens against discrimination based on race, ethnic background, or nationality, but the government did not enforce the law effectively. "Societal intolerance against minority groups persisted and manifested in frequent discrimination against Roma and ethnic Turks. Political and government actors sometimes condoned or prompted it," the report reads. Antisemitic rhetoric continued to appear regularly on social networking sites and as comments under online media articles.
Women faced some discrimination in economic participation and political empowerment.
The law prohibits discrimination based on sexual orientation and gender identity, but the government did not effectively enforce this prohibition. No laws protect against hate crimes based on sexual orientation or gender identity. Societal intolerance towards LGBTQI+ persons persisted, the Bureau of Democracy, Human Rights and Labor concludes.
The government did not effectively enforce the law protecting the rights of persons with physical, mental, intellectual, and sensory disabilities. Persons with disabilities were not able to access education, health services, public buildings, and transportation on an equal basis with others.
"The government's national program for HIV and sexually transmitted disease prevention and control made little progress in overcoming the stigma and discrimination associated with HIV," the report reads further.
"Authorities did not always respect freedom of association and the right to bargain collectively. Labour unions continued to report cases of employer obstruction, harassment, intimidation, and unequal treatment of union leaders and members," the US country report on Bulgaria says.
/DS/
news.modal.header
news.modal.text