site.bta

Bulgaria Marks 40th Anniversary of Accession to Convention on Elimination of Discrimination against Women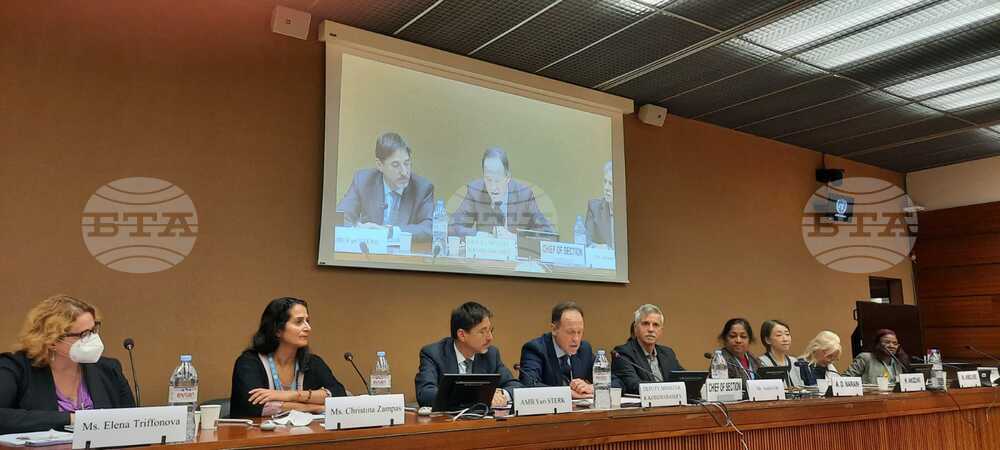 Foreign Ministry Photo
On Tuesday, Bulgaria's Permanent Representation to the UN and other international organizations in Geneva organized an event marking the 40th anniversary of the country's accession to the Convention on the Elimination of All Forms of Discrimination against Women, the Foreign Ministry in Sofia said. The event took place in the context of the 83rd session of the Committee on the Elimination of Discrimination against Women (CEDAW) and the 40th anniversary of the Committee's establishment.
The event opened with a video address by Vice President Iliana Iotova, who noted that gender equality is key to development in the modern world and the best remedy for crises. She emphasized Bulgaria's achievements and the challenges facing it in the elimination of discrimination against women.
Deputy Foreign Minister Kostadin Kodzhabashev addressed the participants, expressing Bulgaria's strong support for the Convention. He said that gender equality, women's empowerment and the fight against discrimination are national human rights priorities. He announced Bulgaria's bid for membership of the UN Human Rights Council in 2024-2026, saying that this country will again place a special emphasis on achieving full equality between women and men in all fields and on women's empowerment.
Kodzhabashev's participation indicated that Bulgaria's foreign policy sets a priority on women's and girls' rights, the Foreign Ministry said.
There were also video addresses from National Ombudsman Diana Kovacheva and Commission for Protection against Discrimination Chairperson Ana Dzhumalieva.
Andrea Ori, a Representative for the United Nations High Commissioner for Human Rights, talked about CEDAW's and Bulgaria's achievements in the fight against discrimination against women.
During the panel discussion, Yuri Sterk, Bulgaria's Permanent Representative to the UN and other international organizations in Geneva, noted the public consensus that gender equality is essential to Bulgaria's development and a driving force of prosperity. Ambassador Sterk discussed challenges, including women's empowerment, the fight against trafficking in women and girls, the implementation of the Women, Peace and Security Agenda, and the active involvement of civil society. He called for opposing all forms of discriminatory attitudes towards women, including those linked to religious motives or national traditions, and for combating violence against women and girls, including gender-based violence in the context of military conflicts such as Russia's war against Ukraine.
Members of CEDAW and representatives of Bulgarian and international NGOs participated as panelists.
/DD/
news.modal.header
news.modal.text