site.bta

Nearly Two-thirds of North Macedonia Citizens Do Not Support Revision to Constitution – Poll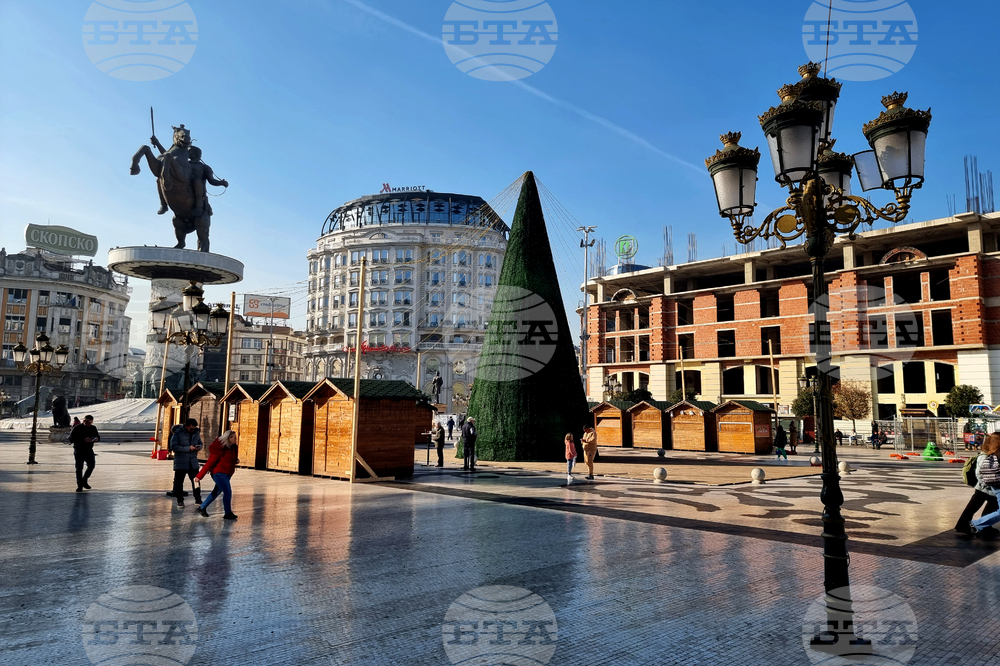 Central square in Skopje, North Macedonia (BTA Photo)
Nearly two-thirds - or 65% - of the citizens of the Republic of North Macedonia disagree with the inclusion of other communities, including Bulgarians, in the country's Constitution, which is necessary for the continuation of the negotiation process with the EU, while 26% believe that these changes should be made. These are the results of a survey titled "Europe in crisis. Implications for public opinion in North Macedonia" and conducted by the Societas Civilis Institute for Democracy and the Konrad Adenauer Foundation in the Republic of North Macedonia among 1,005 respondents between November 17 and 30, 2022.
The analysis of the answers according to the ethnicity of the respondents shows that "80% of Macedonians are against the constitutional changes and the inclusion of Bulgarians in the Constitution, while 53% of Albanians think that the constitutional changes should be made". Thirty-nine per cent of those who voted for the ruling party in the Republic of North Macedonia are also in favour of constitutional changes.
A majority of two-thirds (69 %) said that changes that envisage a revision of history are not acceptable on the road to the European Union. These figures show partly the same attitude compared to previous year, when citizens were asked whether they would agree to concessions on historical narratives in order to unfreeze the negotiation process. This attitude is almost unchanged from 2021, when 71% of respondents disagreed with such concessions," the survey found.
Nearly half of the respondents - 49% - believe that the EU should be the country's biggest economic partner, while 21% said it should be the US. The United States is also perceived as the external factor with the greatest influence in the Republic of North Macedonia, followed by Russia and Bulgaria with 4% each, Germany with 3%, Turkiye with 2% and Albania, Serbia, France and China with 1% each.
/DS/
news.modal.header
news.modal.text