site.bta

Fruit and Vegetable Prices Up in 3rd Week of September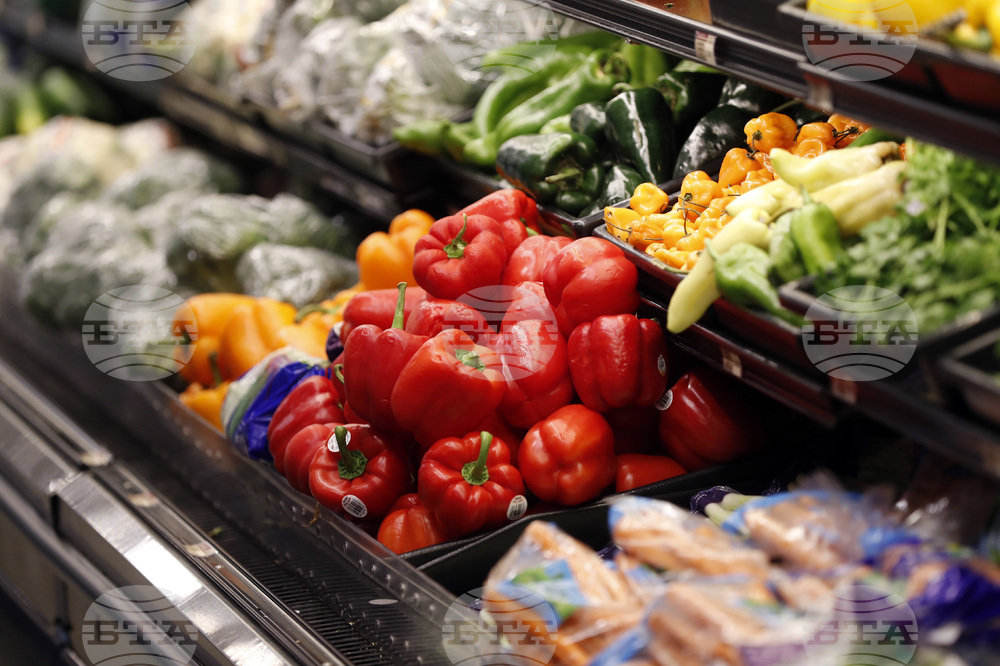 AP Photo
The market price index (MPI), which reflects wholesale food prices in Bulgaria, went up by 0.994% to 2.188 points during the week.
The level of the MPI at the beginning of the year was 2,316 points. It then reached its spring high of 2,480 points in the beginning of March.
The baseline of 1.000 points was set in 2005.
Fruits and vegetables went up in price during the week. Only imported carrots and onions became cheaper, by 6.1% to BGN 1.23 per kilogram and by 5.2% to BGN 1.47 per kilogram, respectively.
This week, watermelons increased in price by 11.7% to BGN 0.86 per kilogram, and melons -by 8.5% to BGN 1.53 per kilogram. Imported apples traded at BGN 2.04 per kilogram, up by 0.5%. Bananas went up in price 1.1% to BGN 2.76 per kilogram, and lemons - by 2.4% to BGN 3.03 per kilogram. For the first week, the price of grapes was recorded, increasing by 0.4% at the end of the week to BGN 2.47 per kilogram.
Potatoes increased their value by 3.1% to BGN 1.35 per kilogram, cabbage - by 7.5% to BGN 1.15 per kilogram. The price of greenhouse tomatoes also rose by 9.3% to BGN 2.95 per kilogram, as did that of greenhouse cucumbers - by 4.4% to BGN 2.82 per kilogram. Green peppers rose in price by 3.7% to BGN 1.68 per kilogram, while red peppers - by 0.5% to BGN 2.20 per kilogram.
The price of white brined cheese from cow's milk dropped by 0.8% to BGN 11.16 per kilogram, and Vitosha yellow kashakaval cheese went up by a minimal 0.1% and was sold at BGN 17.30 per kilogram.
Yoghurt ( 3% fat and above) increased in price by 1.9 and a a 400 g container could be bought for BGN 1.10. Fresh milk (3%fat content) decreased in priceby 1.9 and was sold at 2 BGN .09 per liter.
Chicken meat became cheaper by 1.1% and was available at BGN 6.44 per kilogram.
Eggs (size M) sold at at BGN 0.32 per piece wholesale.
Rice became cheaper by 3.1% and traded at BGN 3.12 per kilogram. Lentils went down in price by 2.9% to BGN 4.04 per kilogram at the end of the week, and beans - by 1.5% to BGN 3.92 per kilogram.
Sugar rose in price by 0.8% and was sold at BGN 2.45 per kilogram.
The price of type 500 flour went upby 2.9 percent to BGN 1.44 per kilogram. The price of sunflower oil rose by 2.1% to BGN 2.98 per liter in a plastic bottle, and cow's butter (125 gram package) - by 1.2% to BGN 2.57. per item.
/DT/
news.modal.header
news.modal.text