site.bta

Final Court Judgment Upholds Refugee Status Refusal to Putin Opponent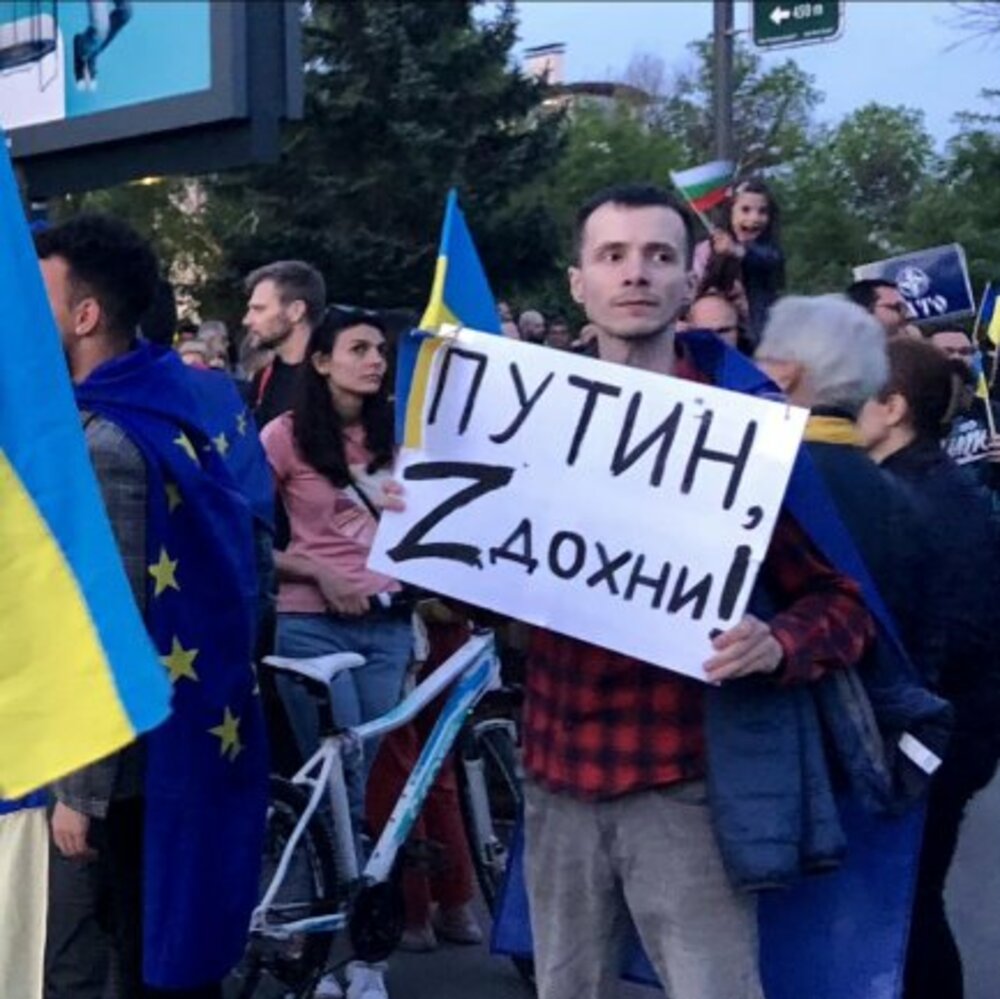 Alexander Stotsky at an anti-Russia, pro-Ukraine protest in Sofia (Photo: www.mediapool.bg)
By an unappealable judgment, Bulgaria's Supreme Administrative Court (SAC) has upheld a State Agency for Refugees decision rejecting a refugee status application by Russian national Alexander Stotsky.
Stotsky has applied for political asylum in Bulgaria because he had been involved in protests against the Russian authorities and does not want to be sent to the front in Ukraine.
On February 24, 2022, the Russian boarded the last direct flight for Bulgaria - the only EU country for which he held a visa. He explained this step as "an act of desperation," motivated by his "unwillingness to participate in senseless brutality."
Even though the 27-year-old man, who is a reserve corporal, has received a call-up notice at his home address to attend a training camp, the SAC found that "his apprehensions that, upon his return to the country, he would be persecuted for his dissenting political views or would be mobilized are mere unsubstantiated conjectures."
"There are no reasons to hold that the official authorities in the Russian Federation undertake abritrarily massive repressions against citizens voicing discontent with the President's policy in one way or another," the Court's judgment reads.
"There is no persecution in Russia on the basis of race, religion, nationality, membership of a particular social group or political opinion and/or persuasion," the Court argued.
The SAC dismissed as not proven the allegations that Stotsky was at risk because he had taken part in anti-government protests in Russia and had acted as an observer of the State Duma elections on behalf of two Moscow-based opposition politicians.
"The arguments adduced about authoritarianism of the President of the Russian Federation and about the protests against the war in Ukraine conveniently prompt allegations of persecution based on dissenting political opinion, respectively, on support for or adherence to opposition groups," the judgment states. The Court says that such allegations need to be proved.
It has not been established in the instant case that the applicant was at a credible risk to justify his departure from the Russian Federation, the SAC ruled.
The Court apparently ignored the reports and a letter from the Memorial Human Rights Centre and a statement by the organization For Free Russia concerning Stotsky's activity and the risk to which his presence in Russia would expose him.
Now Stotsky and his lawyer are preparing a new asylum application that they will submit to the State Agency for Refugees.
While the procedure was in progress, several protests were staged, urging the Bulgarian authorities to grant asylum to the Russian.
/LG/
news.modal.header
news.modal.text