Upcoming
site.bta

"I Remember Heaven Is Far Away the Earth as Well" on Tour in National Theatre in April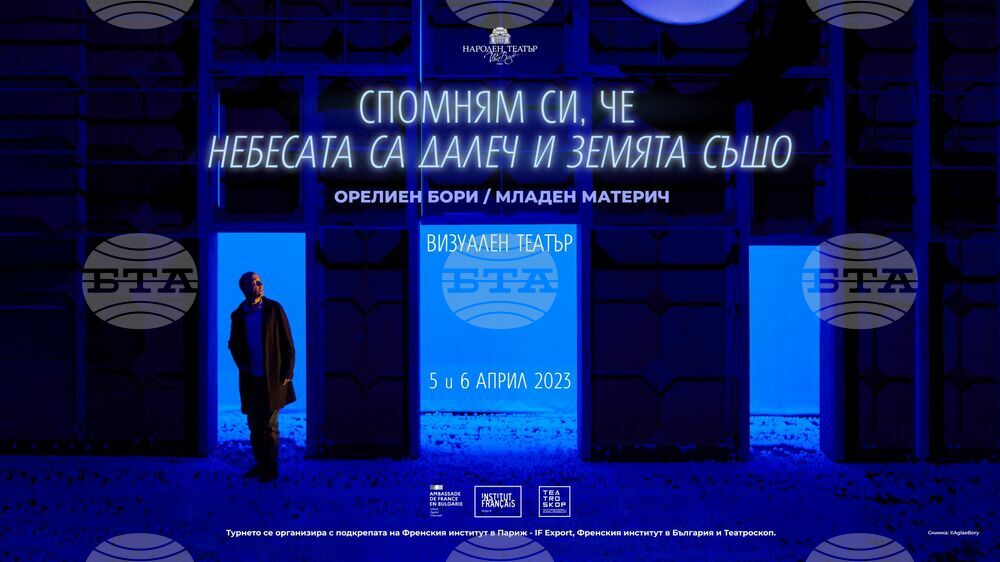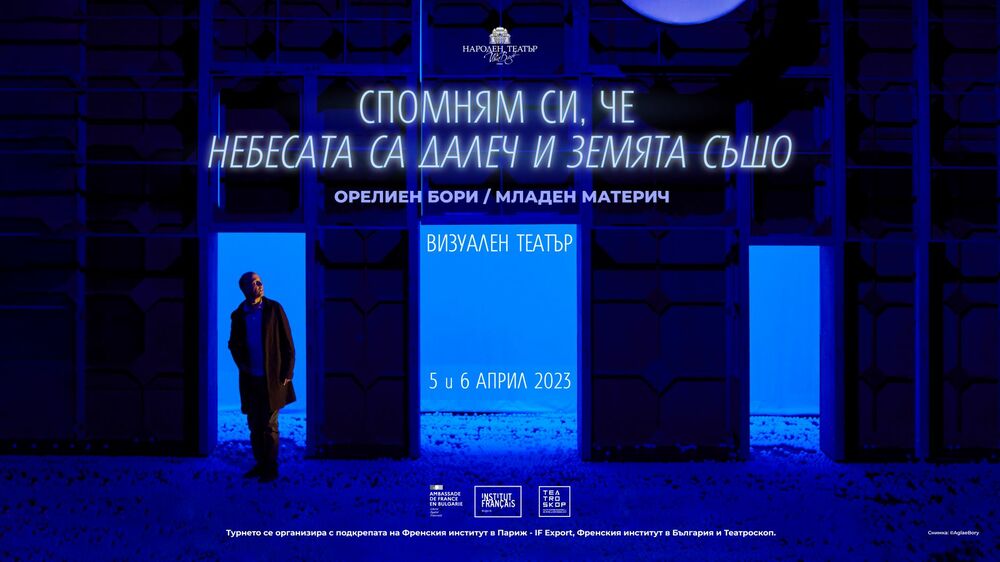 Poster of the play
The French visual-poetic performance I Remember Heaven Is Far Away the Earth as Well will be staged at the Ivan Vazov National Theatre on April 5 and 6, the organizers said. The play, created by French director and choreographer Aurelien Bory and Sarajevo-born director Mladen Materic, is visual, as its performers have no lines.
The cast is comprised of Aurelien Bory, Haris (Haka) Resic, Jelena Covic, Mickael Godbille. Music composition is by Joan Cambon, Arno Veyrat was the light designer. Production designer is Isadora De Ratuld, costumes are by Manuela Agnesini.
The Bulgarian audience of I Remember... can take part in a discussion at the end of the play on April 5 moderated by Dr Mira Todorova of the National Theatre.
I Remember... is a production of Bory's Compagnie 111.
In 1994, a 22-year-old Bory watched Materic's I Remember... in Theatre Garonne in Toulouse. Some 25 years later, Bory tracked down the Yugoslavian playwright, as Bory's oeuvre had been strongly influenced by Materic's piece. The French artist suggested that he and Materic should cooperate, and the result was the visual-poetic spectacle I Remember...
The Bulgarian tour is a partnership initiative of Ivan Vazov National Theatre and the French Institute of Bulgaria. The tour is organized with the support of the French Institute in Paris – IF Export, the French Institute in Bulgaria and Teatroskop.
/VE/
news.modal.header
news.modal.text