site.bta

BTA to Open National Press Club in Svishtov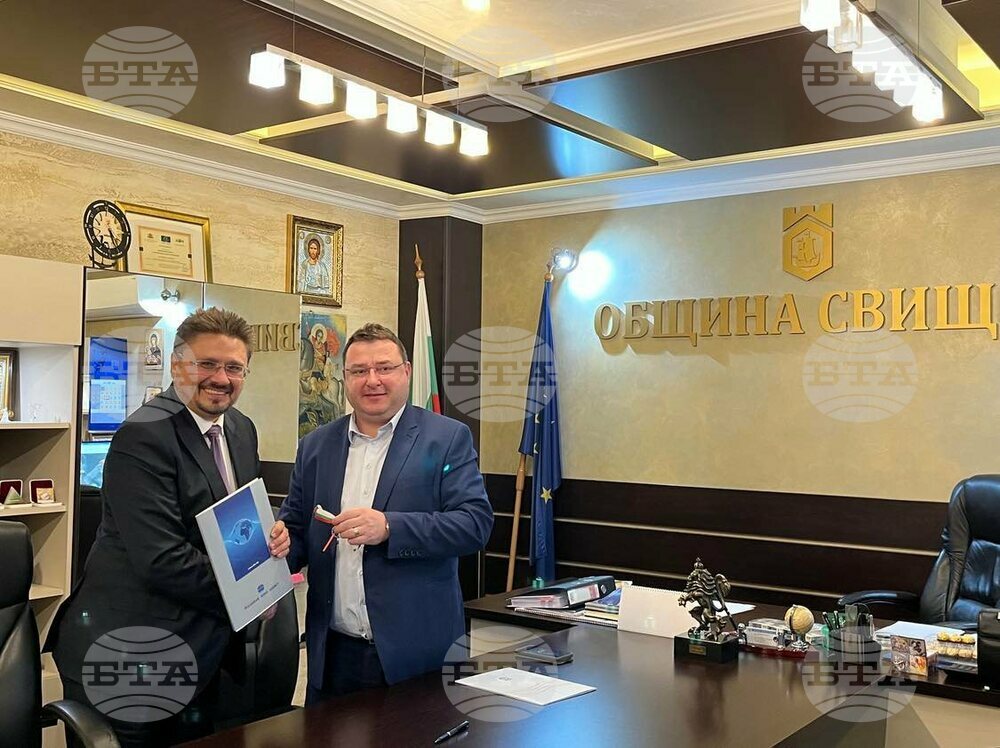 BTA Director General Valchev and Svishtov Mayor Genchev at the signing of the agreement (BTA Photo)
The Bulgarian News Agency (BTA) is preparing to open a national press club in the northwestern city of Svishtov. BTA Director General Kiril Valchev Thursday signed an agreement with Svishtov Mayor Gencho Genchev on the provision of premises for the press club.
Svishtov was chosen to host BTA's third press club in a location other than a regional centre after Kazanlak and Samokov, for it is "an example of a city that is not a regional centre, but is of greater importance than some regional cities in Bulgaria. Its population is larger than the population of at least three regional towns in the country," Valchev explained
Svishtov will be included in the future joint conferences with the European Parliament and the European Commission, thereby finally becoming an equal participant in national debates, the BTA Director General added.
/LG/
Additional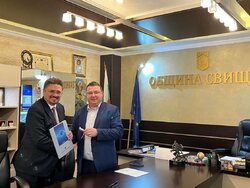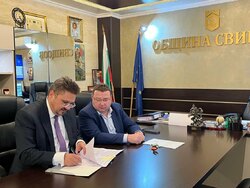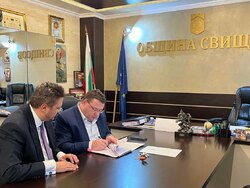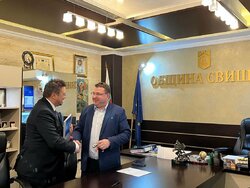 news.modal.image.header
news.modal.image.text
news.modal.download.header
news.modal.download.text
news.modal.header
news.modal.text