site.bta

Vazrazhdane Wins 2023 Big Brother Anti-Award for Breach of Personal Data Protection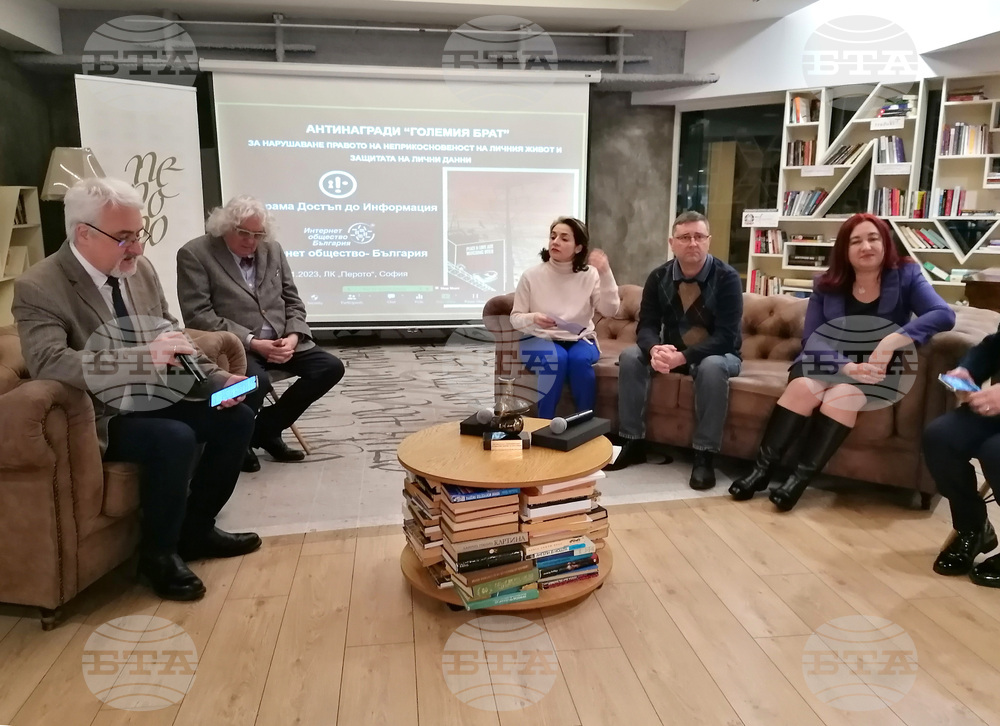 A snapshot of the ceremony on Jan. 28 (BTA Photo)
The winner of the 2023 Big Brother Anti-Award, organized by the Access to Information Programme (AIP) and Internet Society Bulgaria, is the political formation Vazrazhdane - for their violating the protection of personal data and privacy. This was announced by Alexander Kashumov, Head of the AIP legal team, during the award ceremony on Saturday in Sofia.
This dishonour went to Vazrazhdane, after the party published the PINs of more than 800 Bulgarian citizens in its attempt to stigmatize them and declare them spies, Kashumov said.
"Vazrazhdane's nomination differs from the rest in that there was a deliberate dissemination of personal data," media expert Georgi Lozanov said. Vazrazhdane was trying to trigger its electorate to launch an abusive campaign against supposed enemies of the party, according to Lozanov. This is reminiscent of the idea of radical evil in totalitarian societies - to declare a part of society as superfluous or harmful.
Another nominee was the National Revenue Agency (NRA) for the inadequate way of having users turn off certain cookies, which allows companies such as Google to learn what those users were doing on the NRA website.
The Ministry of Education and Science was also nominated for the anti-award because of the way it processed students' personal data, including data of underage children, while conducting school Olympiads, Kashumov said. The submitter of that nomination also filed a complaint, which resulted in the Ministry instructing schools on how to comply with the European regulation and the Personal Data Protection Act.
DSK Bank was another Big Brother nominee. "The bank's 2019 case continues to languish in certain obscurity," said Veneta Shopova of the Commission for Personal Data Protection. At the time, it was discovered that data from the credit files of more than 33,000 people had been exported, with credit, financial and property information, as well as medical information, including information about guarantors. The Commission identified the unauthorized access and issued a penalty notice for BGN 1 million, which is appealed in court.
The AIP first organized the Big Brother Anti-Awards in 2003. Saturday's ceremony was dedicated to the European Data Protection Day - January 28.
The anti-award was established in 1998 by the NGO Privacy International.
The prize is a statuette of a military boot crushing a head. Another ceremony will be held this year in Germany in April.
/NZ/
news.modal.header
news.modal.text