site.bta

New Environment Ministry Leadership Prioritizes Tackling Infringement Procedures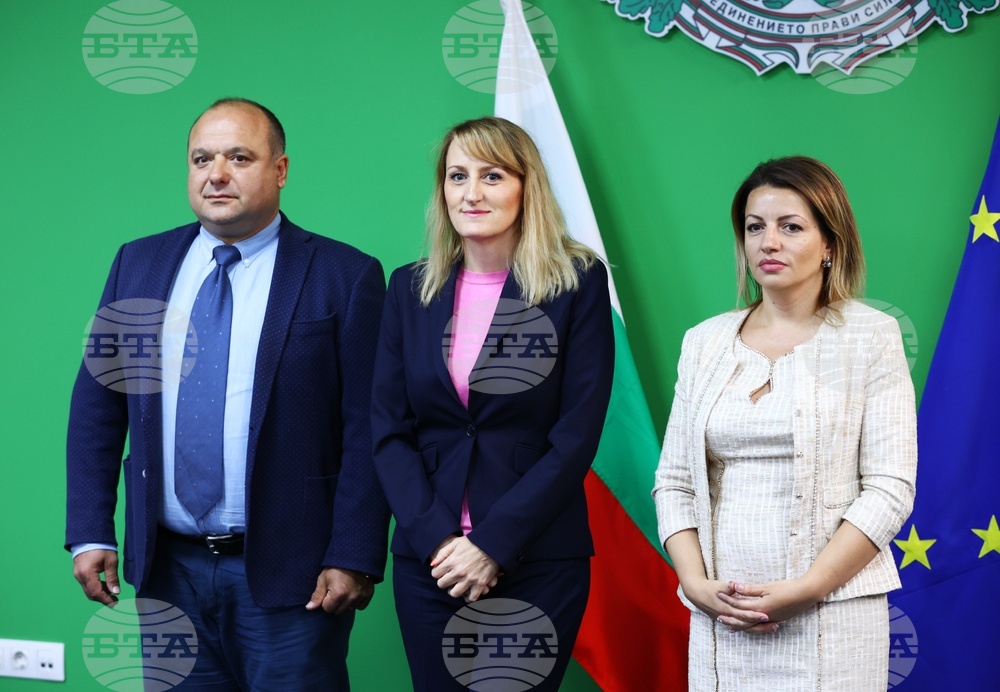 Environment and Water Minister Rossitsa Karamfilova, centre, presents her team (BTA Photo)
The primary concern of the new leadership of the Ministry of Environment and Water, which took over after Bulgaria's caretaker government was inaugurated on August 2, is to take urgent measures vis-a-vis the European Commission's infringement procedures against Bulgaria, Environment and Water Minister Rossitsa Karamfilova said at a news conference on Monday, presenting her team.
According to Karamfilova, there are 16 ongoing infringement procedures targeting environmental practices in Bulgaria, five of which are at the earliest stage, known as "letter of formal notice". The procedure for closing municipal landfills is most critical, she said, noting that Bulgaria was expected to close and clean up 113 municipal landfills by the end of 2020, but failed to complete the process.
Out of those 113 landfills, 105 were fully cleaned up, but a lot of work is yet to be performed on the remaining eight. Bulgaria has until September 30 to report the completion of the technical cleanup of the eight landfills. Failure to do that will entail what Karamfilova described as "colossal penal sanctions", including a one-off eight-digit fine in euro and a penalty for every day of delay. "Our mission is next to impossible, but a concerted government effort can get things going forward," she said. Weekly on-site checks will be carried out with the municipal authorities. The penal sanctions cannot be completely avoided, but can be minimized, Karamfilova explained.
Another important line of work is the so-called strategic projects, the Minister said. In this context she singled out the controversy about the route of the Kresna Gorge section of the Struma Motorway. The Ministry's goal is to draw up a clear, concrete and sustainable action plan within the tenure of the caretaker government. This corresponds to the European Commission's expectations.
Other work at hand concerns payments under Operational Programme Environment for the current programming period, and the sending of a new operational programme to the European Commission in a matter of days.
Discussing the Recovery and Resilience Plan, Karamfilova pointed to a considerable delay in the plan's implementation. She also spoke about the need to build the management structures for the national eco network by amending the Biological Diversity Act. The deadline is the third quarter of 2022, and the hope is that the bill will be put up for public coordination by this caretaker government.
Presenting her team, Karamfilova said that Deputy Minister Peter Dimitrov will be in charge of water management, and Deputy Minister Reneta Koleva's portfolio includes waste management, climate, clean air and national parks.
/PP/
news.modal.header
news.modal.text