site.bta

Bulgarian Language and Literature Teachers Discuss Teaching Plan for 2023-2024 School Year in Taraclia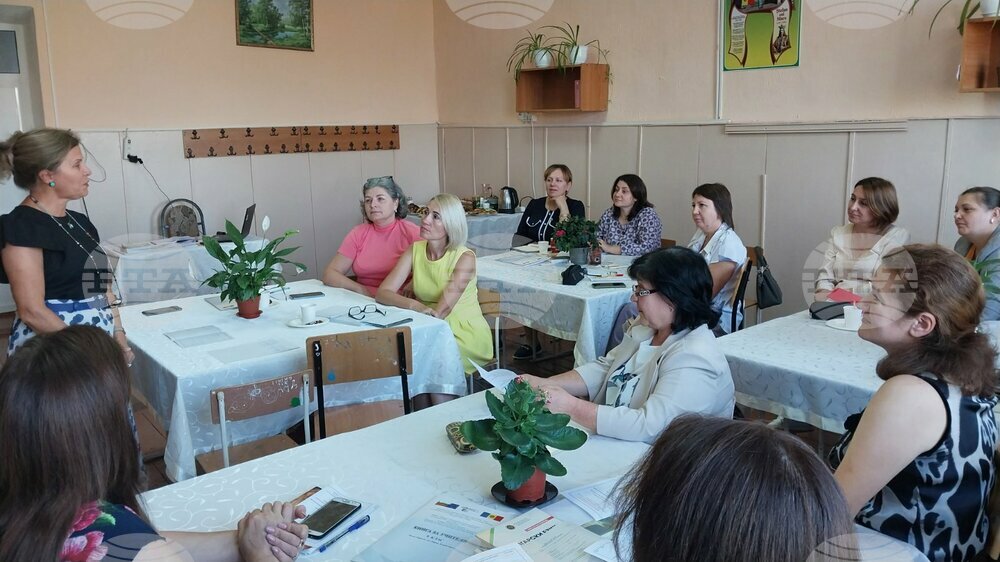 Photo by methodologist Donka Nikolova
Bulgarian language and literature teachers in the Moldovan district of Taraclia discussed guidelines for the teaching process of the 2023-2024 school year. All educational institutions in the city of Taraclia and Taraclia District, where Bulgarian language is being taught, were presented at the meeting, Donka Nikolova, the new methodology expert for Bulgarian language and literature, seconded in Taraclia by the Bulgarian Education Ministry, wrote on Facebook.
The meeting was held within the framework of the Taraclia-based Bulgarian language and literature teachers' Regional Methodological Commission.
"A significant part of the meeting was devoted to discussing the problems of the Bulgarian language and literature curriculum and teaching content in the eighth and ninth grades. At the end of the discussion, proposals for the revision of the textbooks in their forthcoming republication were put forward," Nikolova said.
Nikolova expressed her appreciation to the Taraclia high school management, represented by its principal, Olesya Kovalzhi , as well as to the Bulgarian language and literature teachers Liliya Kirneva and Nadezhda Gaydarzhi for the excellent organization and warm welcome.
/NF/
news.modal.header
news.modal.text