site.bta

Second Panel of 18th World Meeting of Bulgarian Media on Saturday Discusses Freedom of Choice of Audiences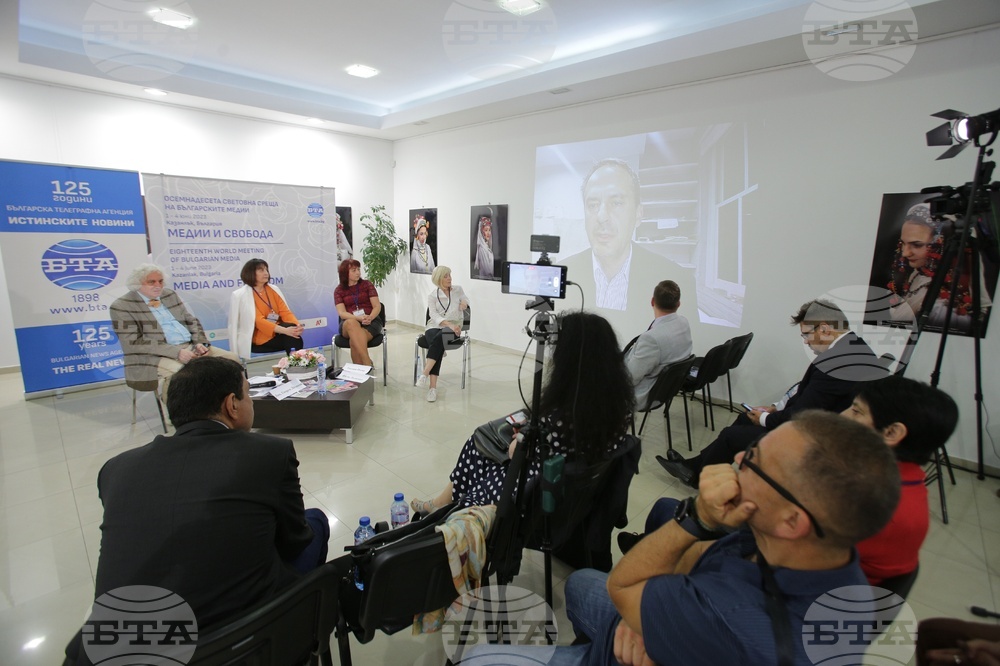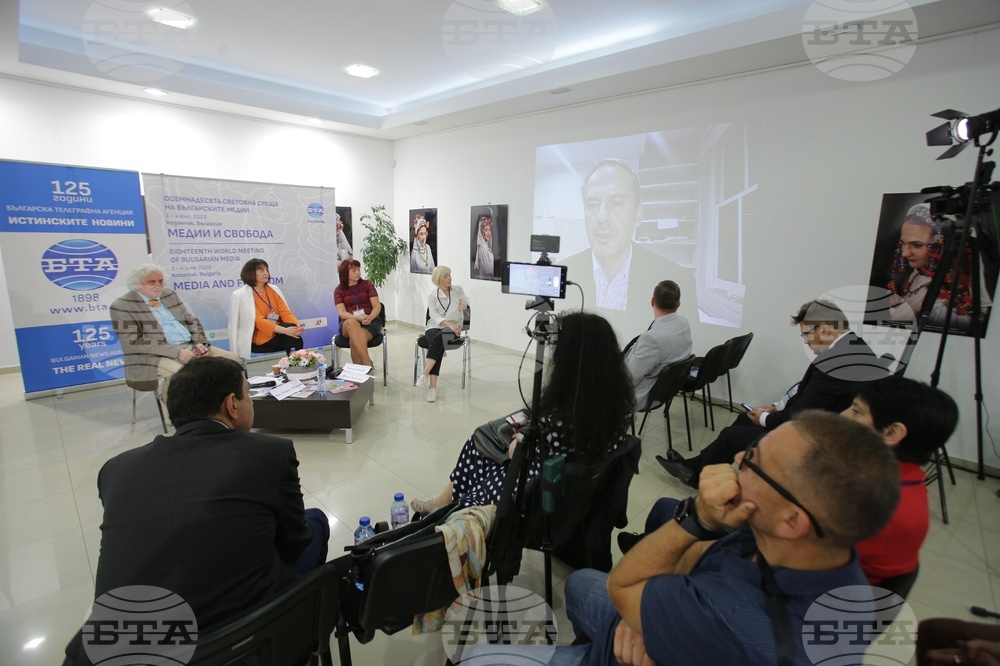 A snapshot from the second panel discussion (BTA Photo)
A panel discussion held within the 18th World Meeting of Bulgarian Media on Saturday, focused on the freedom of choice of audiences. It was moderated by Georgi Lozanov, media expert and head of the LIK department at the Bulgarian News Agency (BTA), who said that the freedom of speech applies more to those who listen and not to those who speak. In its essence the freedom of speech is the right of everyone based on free public speaking to form their own opinion, said Lozanov.
Here are takeaways from the speeches of the participants:
Veselina Valkanova, dean of the Faculty of Journalism and Mass Media Communication at Sofia University
Media audiences are no longer a recipient of content but play an active part. The issue of truth is very important because it is our main mission – to give our audience the truth and accurate facts.
Valkanova highlighted another important trend – the decreasing interest in news and news content, confirmed by a study of the Reuters Institute. This is characteristic mainly of the younger audiences but not only. Younger audiences are of great interest to the media, because they represent a drastic change. Valkanova argued that the media industry shifts to more visual news networks as the youngest audiences are even less interested in traditional media and look for global social networks, platforms and experience. This is a reality we should get used to, said Valkanova.
Filli Ladgman, host of the Bulgarian programme on SBS radio in Australia
Audiences look for specific information and concrete topics presented in a certain way. When the audiences no longer look for a single media, we should offer all media at once. People no longer look for global outlets but for small boutique outlets so that that they know they belong to a certain audience. Audiences are constantly changing their taste and we should do what they want and they want everything.
She added that nowadays the young need to receive information with all of their senses. She said that the media are forced to meet the needs of the audiences because otherwise they will be pushed out of the market.
"The Bulgarian programme of the SBS radio was closed after 45 years, which is a phenomenon in itself because the Bulgarian community in Australia is not that big," said Ladgman.
She explained that SBS radio has services in 68 languages and that over 200 languages are spoken in Australia.
"The webpage of the Bulgarian programme is full of podcasts and hyperlinks. At the same time we have audio recordings and this has been done to meet the needs of the audience," said Ladgman. She added that the media are in a race to offer what the audience is looking for.
Alexander Detev, editor at Deutsche Welle and producer of the Bulgarian programme on radio "Orange 94.0" (Austria)
A media outlet should have character in order to turn its audience in an active participant and a sponsor.
Detev said that according to him the only way for media outlets to finance themselves is through subscriptions. "This is an opportunity to win over the audience so that it wants to support ypu financially," he said.
Detev argue that the audience may choose subscriptions if the media are principled, innovative and mostly have their own character. He listed some of the ways through which the media may win audiences – multimedia content, podcasts, video casts and info graphics.
Detev said that the Bulgarian media outlets abroad win audiences through selected content, which is useful, different and meets the needs of the respective community, adding that these outlets should exist because they bring together the diaspora and create room for dialogue of communities.
Teodora Peeva, journalist, deputy Editor-in-Chief of Sega newspaper and Union of Publishers in Bulgaria Chair
Peeva said that regional journalism has been killed and that the situation with regional media is very dramatic. There are regions in Bulgaria without regional media and the population has no access to information about their region. Currently, 90% of regional media are "a one-man show" and the journalists have other jobs.
Hristo Grozev, investigative journalist at Bellingcat
Audio and video content, generated by artificial intelligence, is becoming increasingly undistinguishable from genuine content. But the larger threat comes as Chat GPT can multiply million times the efforts of the existing creators of fake news and those who are easily manipulated will become even more easily manipulated.
"They create an adaptive text to participate in a concrete discussion and misinform," said Grozev who spoke via video conference.
According to him, the only solution is to make Artificial Intelligence companies to provide a system for recognition of fake texts.
Grozev also spoke about his work on the Navalny case.
The World Meetings of Bulgarian Media, organized by BTA, is a professional forum whose purpose is communication, building a network and establishing cooperative relationships between Bulgarian journalists from all over the world. In addition to being an event for the guild, the media meeting is also a national cause, as it provides an opportunity for the media to communicate with Bulgarians outside Bulgaria as mediators between communities abroad and representatives of state institutions in Bulgaria.
BTA organizes the 18th World Meeting of the Bulgarian Media in Kazanlak from June 1 to June 4, 2023, with the assistance of the Municipality of Kazanlak, the 13 Centuries Bulgaria National Endowment Fund, Aurubis Bulgaria, Doverie Pension Assurance Company, Post Bank, A1 and Nestle Bulgaria AD.
/PP/
Additional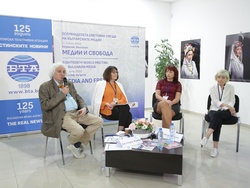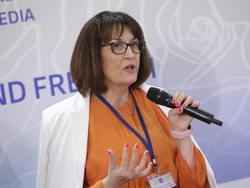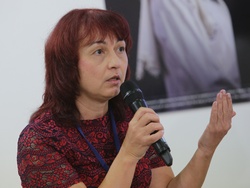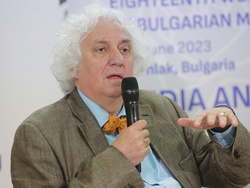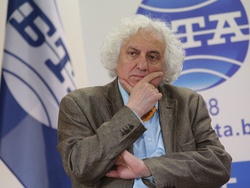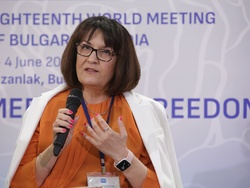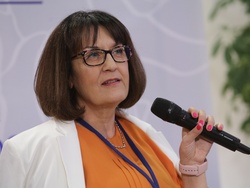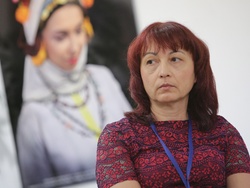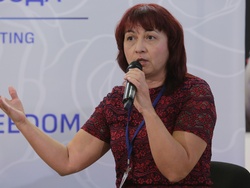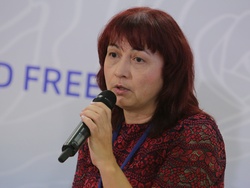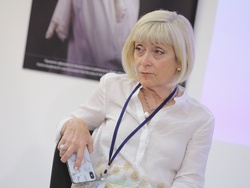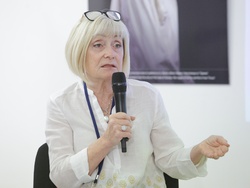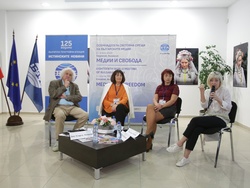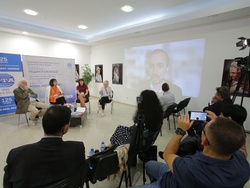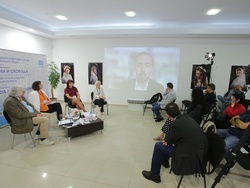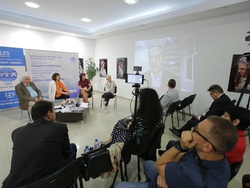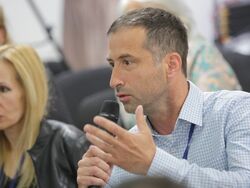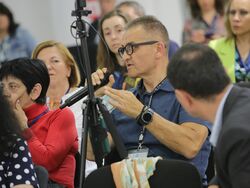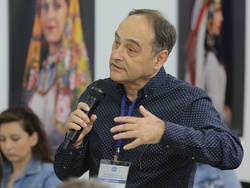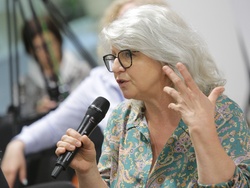 news.modal.image.header
news.modal.image.text
news.modal.download.header
news.modal.download.text
news.modal.header
news.modal.text