Bulgarian naval research ship bound back home from Antarctica
site.bta

Day 125: RSV 421 Enters the Dardanelles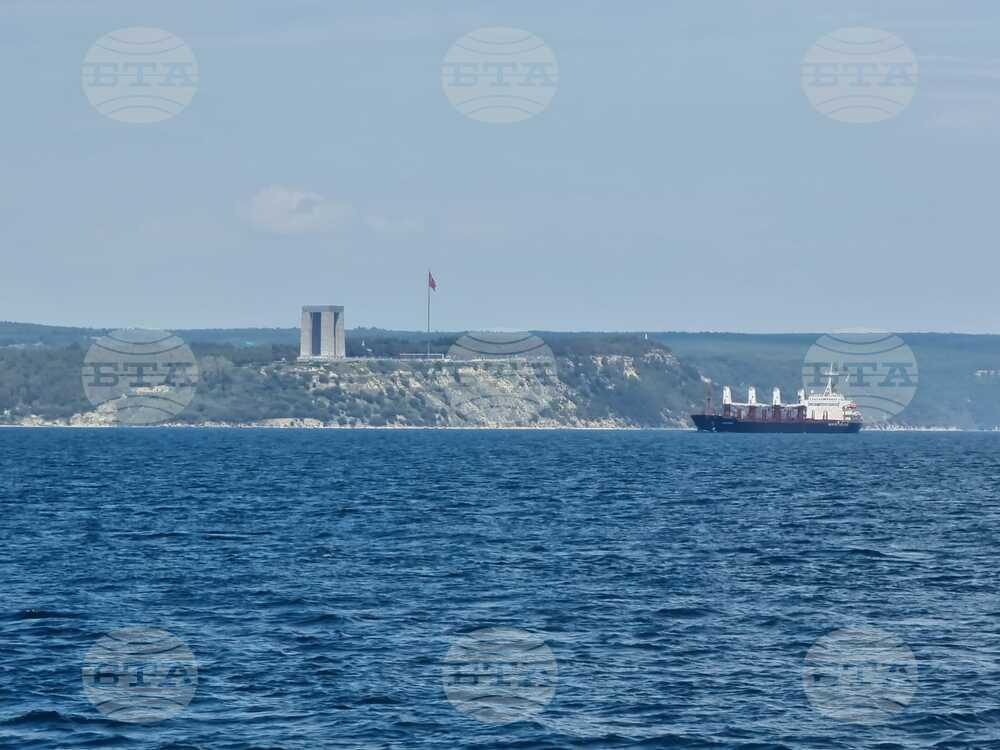 RSV 421 entered the Dardanelles, April 30, 2023 (BTA Photo/Konstantin Karagyozov)
The Bulgarian naval research vessel Sv. Sv. Kiril i Metodii (RSV 421) entered the Dardanelles around 2:30 pm on April 30.
The ship is sailing northeast in Turkish territorial waters on course to the Bosphorus and the Black Sea after its successful participation in the 31st Bulgarian Antarctic expedition to Livingston Island.
The Dardanelles, formerly known as the Hellespont, is a narrow strait and waterway of international importance located in Northwestern Turkiye. It forms part of the continental border between Europe and Asia and separates the Asian from the European part of Turkiye. The strait connects the Sea of Marmara with the Mediterranean and the Aegean, while allowing passage to the Black Sea via the Bosphorus. The Dardanelles is 61 km long and between 1.2 and 6 km wide. The average depth is 55 metres and the maximum depth is 82 metres. The water flows in both directions, from the Sea of Marmara to the Aegean Sea on the top and in the opposite direction on the bottom. The largest city along the strait is Canakkale.
The ship will complete its voyage at 10 a.m. on May 2 when it will dock in Varna. A formal welcome has been organized by the Nikola Vaptsarov Naval Academy.
BTA's Daily News editor Konstantin Karagyozov is the only member of the media who is travelling on board the ship to Livingston Island and back and covered the Bulgarian expedition on site throughout its stay in Antarctica.
All media outlets can use the Bulgaria-Antarctica BTA's Log for free.
/DD/
Additional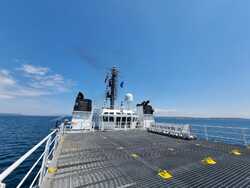 news.modal.image.header
news.modal.image.text
news.modal.download.header
news.modal.download.text
news.modal.header
news.modal.text