site.bta

The Balevsky-Dimov Method: a Bulgarian Invention Applied in Most Developed Countries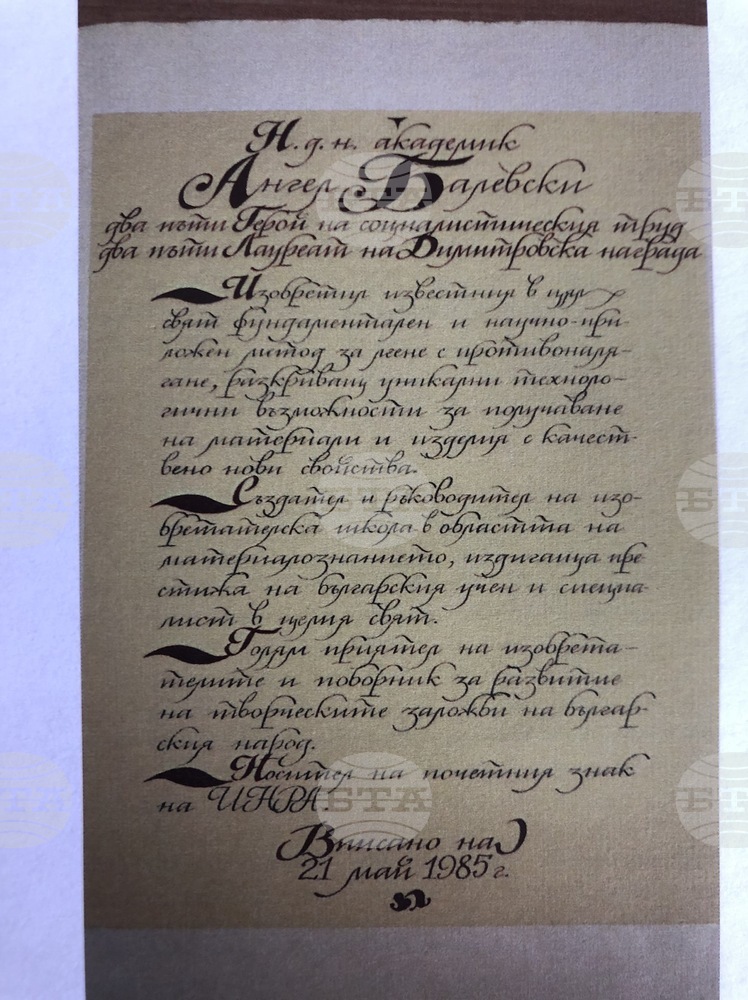 Certificate for the invention, Patent Office archives
The gas counter-pressure casting method is the Bulgarian invention that has perhaps found the widest application anywhere in the world, and in the most industrialized countries, BTA learned from the director of the Institute of Metal Science, Equipment and Technologies with Hydro- and Aerodynamics Centre, Acad. Ivaylo Katsarov.
The method was created by Acad. Angel Balevsky and his student Prof. Ivan Dimov.
The "Gas Counter-pressure Casting Method" was patented in 1961 and is known as the "Balevsky-Dimov Method". By 1971 it was patented in 25 countries, including the USA, Great Britain, West Germany, France, and there are six further inventions, based on it. The method represents a scientific and technological innovation in the technique for the production of light alloy castings with great precision and high mechanical and technological performance. It also creates new conditions for the treatment of metal melts with gases, and opens the way for the production of new alloys. The method has made a remarkable contribution to metal science and metalworking.
The innovative casting method is protected by more than 100 patents in Bulgaria and around the world, Katsarov said, adding that until 20 to 30 years ago, when they still kept records of the machines produced in Bulgaria and working with this method, they had sold more than 600 pieces around the world, with more than 100 working in the US alone.
The scientist pointed out that in this method, pressure is applied to both sides of the molten metal so that the mould in which the casting is to crystallise is filled in a more manageable way. In addition, the applied pressure also creates the conditions for a better cast to form, explained Acad. Katsarov. This method is very suitable for the creation of castings from non-ferrous metals such as aluminium and is very successfully applied for the production of automotive parts, wheels and car rims. It is also used in the military industry to produce rollers for tanks and also for cylinders and engine heads, he said.
The invention is largely environmentally friendly because the process takes place in a confined space, where harmful emissions can then be directed for purification, the scientist noted. According to him, the method is very popular and is widely used abroad.
Acad. Balevsky and Prof. Dimov are the authors of more than 15 other inventions, according to Patent Office documents.
/MT/
news.modal.header
news.modal.text