site.bta

Deputy PM Gabriel Presents Bulgaria's Vision on 2024 Summit of the Future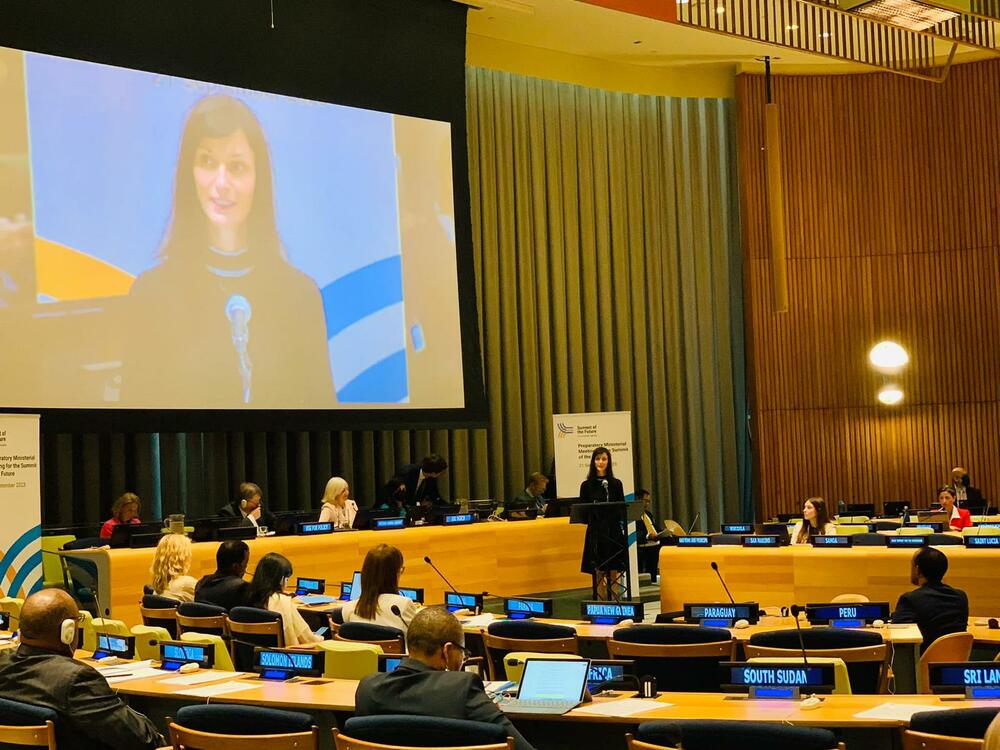 Deputy Prime Minister and Foreign Minister Mariya Gabriel addresses a preparatory Ministerial Meeting for the Summit of the Future in 2024, New York, September 21, 2023 (Foreign Ministry Photo)
Bulgaria's Deputy Prime Minister and Foreign Minister Mariya Gabriel presented her country's vision, priorities and expectations at a preparatory Ministerial Meeting for the Summit of the Future in 2024, Gabriel's Ministry said in a press release on Friday.
The Summit agenda includes getting ready for better response to global shocks, including young people in global decision-making, agreeing on a common vision of digital technology, agreeing on a new agenda for peace, and transforming education.
Gabriel focused on three of these topics. "My first message is: let's give young people more opportunities to share in decision making," she said. In this context, she also called for strong support for young scientists.
The Deputy PM's second key message was that digital age challenges, including artificial intelligence, call for solutions that are accessible to all. "Decision making requires a holistic approach including the contribution of the private sector, the international financial institutions and civil society," Gabriel argued further on.
In her statement, she also highlighted the need to press ahead with conflict prevention efforts and to take coordinated action for addressing global challenges.
/LG/
news.modal.header
news.modal.text