site.bta

Sofia Hosts International Federation of European Law's 30th Congress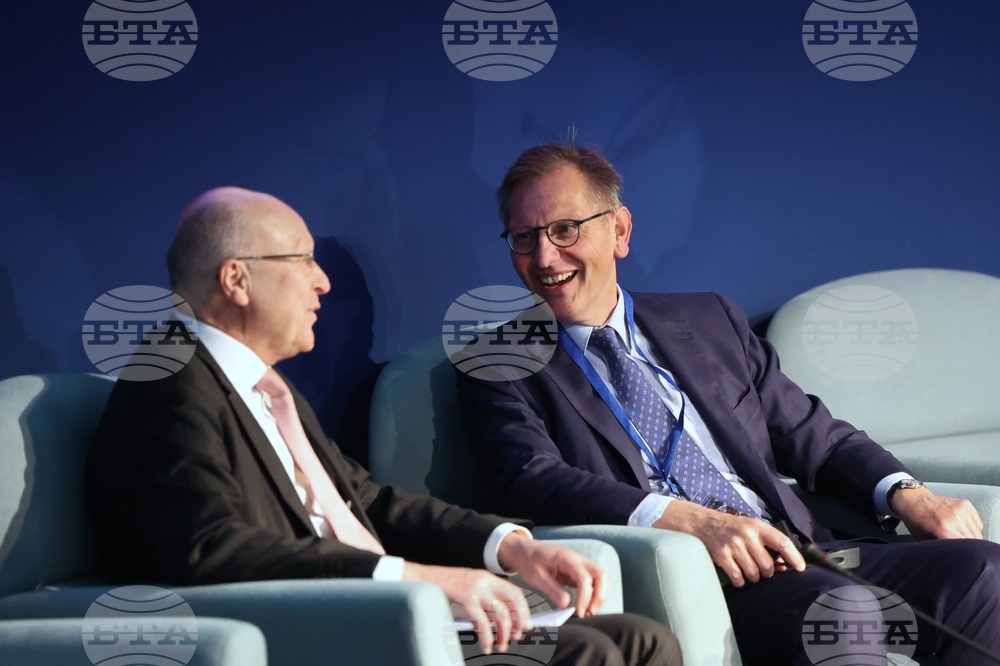 CJEU President Koen Lenaerts (left) and EU's General Court President Marc van der Woude (BTA Photo)
The International Federation of European Law (FIDE) is holding its XXX Congress in Sofia from May 31 to June 3. The event is organized by the Bulgarian Association of European Law (BAEL), which holds the FIDE presidency for the period 2021-2023, and with the institutional support of the Court of Justice of the European Union (CJEU).
The Forum was attended by the Justice Minister Krum Zarkov, National Ombudsman Diana Kovacheva, magistrates, lawyers and representatives of the academic community.
On 1 June 2023, the Congress was opened by the CJEU President, Koen Lenaerts, the the EU's General Court President, Marc van der Woude, and the FIDE President for the period 2021-2023 Alexander Arabadzhiev (Judge and President of the 1st Chamber at CJEU).
"I believe that the specific instruments of law and politics should be equally mobilized to bridge the gaps between Member States in terms of standards for the protection of citizens' labour and social rights, access to education, training for the disadvantaged and the fight against poverty, especially when it affects children," President Rumen Radev said in a video address to the participants.
On the first day of the event, Alexander Kornezov – Judge and President of the Chamber of EU's General Court - moderated the plenary discussion on the Political, Economic and Social Identity of EU. Arabadzhiev will lead the discussions in the closing plenary session of the Congress on the Rule of Law and the Enlargement of the European Union.
On June 3, Lenaerts will participate in a plenary discussion on the Constitutional Identity of Member States and the EU, together with Bulgarian Constitutional Court President Pavlina Panova, German Federal Constitutional Court President Stephan Harbarth, French Constitutional Court Judge Veronique Malbec and Romanian Constitutional Court Judge Elena-Simina Tanasescu.
/LG/
news.modal.header
news.modal.text