Reactions to cabinet formation efforts
site.bta

UPDATED

GERB's Mariya Gabriel: Negotiations with CC-DB Will Continue If They Reconsider Government's Format, Members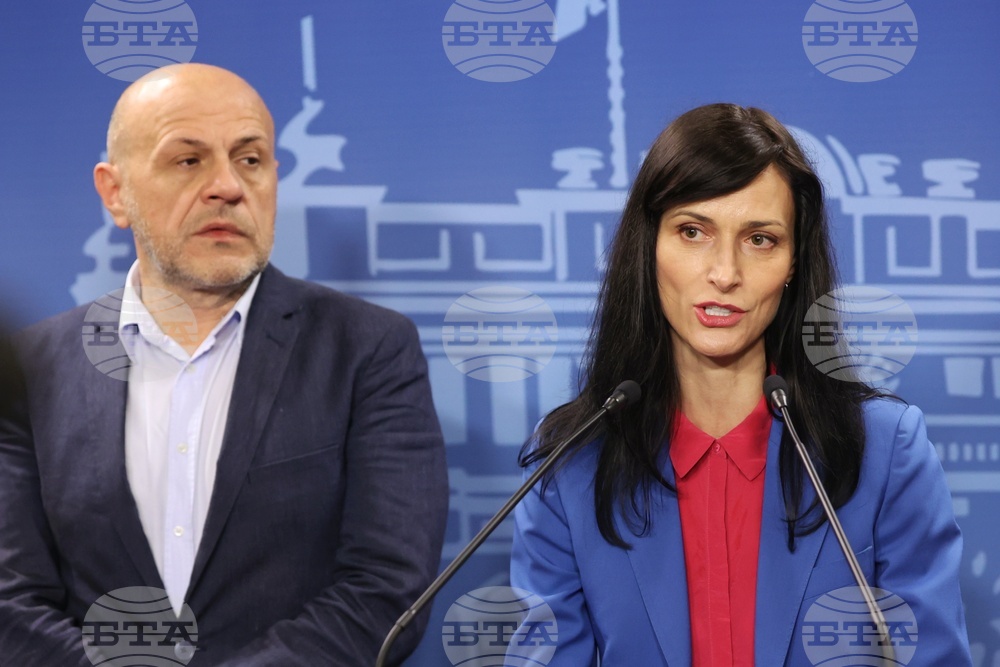 GERB's Mariya Gabriel and Tomislav Donchev speaking to the media, Sofia, May 30, 2023 (BTA Photo)
Speaking to reporters, Mariya Gabriel of GERB said that the government-forming negotiations with Continue the Change - Democratic Bulgaria (CC-DB) are not in an ice age; however, there are no sun rays to melt the ice. She was referring to her statement of May 27 that GERB-UDF is freezing the negotiations. Gabriel added that for an ace age to be avoided and the negotiations to continue, CC-DB have to reconsider the government's format and members as well as "the principles and trust".
It is up to CC-DB as the government-forming mandate holder to seek and find support, Gabriel noted.
In her words, the disappointment in society is huge, the partners' distrust is huge, and the fear in the administration is shocking. Exiting this crisis is possible only with efforts for trust on the part of all participants in the public and political life and with a goal. "If the real goal is to stabilize the State, to take care of the people, then everyone should take a step back, we should propose a working solution that brings unity and stability," Gabriel said.
Speaking to reporters after Gabriel, GERB Deputy Chairman Tomislav Donchev called on CC-DB to change their approach, following GERB's example who made all possible compromises. Continue the Change cannot obtain full power with just 15% of the MPs. "As responsible for the formation of a government at the moment, you should propose another format, talk to us, talk to the other parties," Donchev called on Continue the Change. He described the current situation as one of distrust between the parties, lack of a direction to follow, lack of a state budget, and a new phenomenon: actual war between the institutions. This should not be regarded as an ultimatum but as friendly advice, Donchev stressed.
Commenting on GERB's statement to the media, There Is Such a People MP Toshko Yordanov told reporters: "That is a decision of GERB in which we cannot interfere. From our point of view, that is a weak and harmful decision," he said. Seeking a compromise with people who want to forcefully take control of the state and the security services and to violate the laws, stating that directly, is not a compromise and is morally wrong, he added, referring to a recording of a Continue the Change meeting that was made public by CC-DB parliamentary group breakaway Radostin Vasilev on May 26.
Yordanov further said that it is a compromise for the other parliamentary forces to sit and talk about an expert cabinet without Continue the Change, because that formation's leaders should be arrested for high treason. "We will not set foot at talks with people who have committed high treason," he underscored. If Continue the Change co-leader Kiril Petkov and Assen Vassilev are removed from Continue the Change and bear the corresponding legal consequences, There Is Such a People might hold talks with that formation.
/BR/
Additional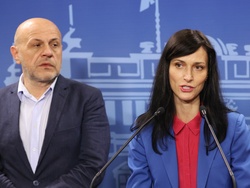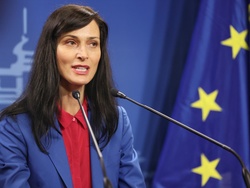 news.modal.image.header
news.modal.image.text
news.modal.download.header
news.modal.download.text
news.modal.header
news.modal.text