site.bta

Forum of Bulgarian, Romanian Lawyers Discusses Bilateral Cooperation in Bucharest
A snapshot from the forum (Supreme Bar Council Photo)
The Supreme Bar Council Chair Ivaylo Dermendzhiev and the Secretary General of the Attorneys' Training Centre Krastyu Tsonchev in Sofia, Tomislav Toshkov, visited Bucharest on September 18 and 19 at the invitation of the Romanian Bar Association to participate in an academic conference and hold workshops. During the forum organized by Romania's National Institute for Training and Development of Lawyers and the Chamber of Commerce and Industry of Romania, Dermendzhiev delivered a presentation on evidence in international commercial arbitration.
Dermendzhiev and Toshkov held working meetings and discussed the renewal of cooperation between the Bulgarian and Romanian Bar. The two such a renewal could be done by holding practical discussions and seminars on topics of common interest, such as the organization of legal aid, professional qualification and continued training of lawyers.
The Romanian side presented their experience with the mandatory induction training of junior lawyers. Dermendzhiev explained the provision of legal aid works in Bulgaria through the National Office for Legal Assistance and through bar associations. The participants discussed the relationship between the Romanian and Bulgarian Bars within the Council of Bars and Law Societies of Europe, the Federation of European Bar Associations and the European Lawyers Foundation.
The two sides planned to hold another forum in November in Sofia to discuss the organization of a joint conference in spring 2024.
/NZ/
Additional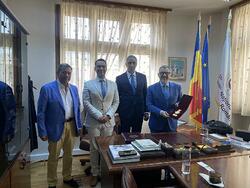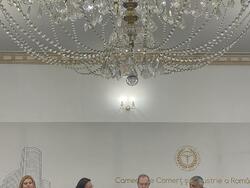 news.modal.image.header
news.modal.image.text
news.modal.download.header
news.modal.download.text
news.modal.header
news.modal.text