site.bta

President Radev Participates in Ceremony to Raise National Flag on 55m Pole in Yambol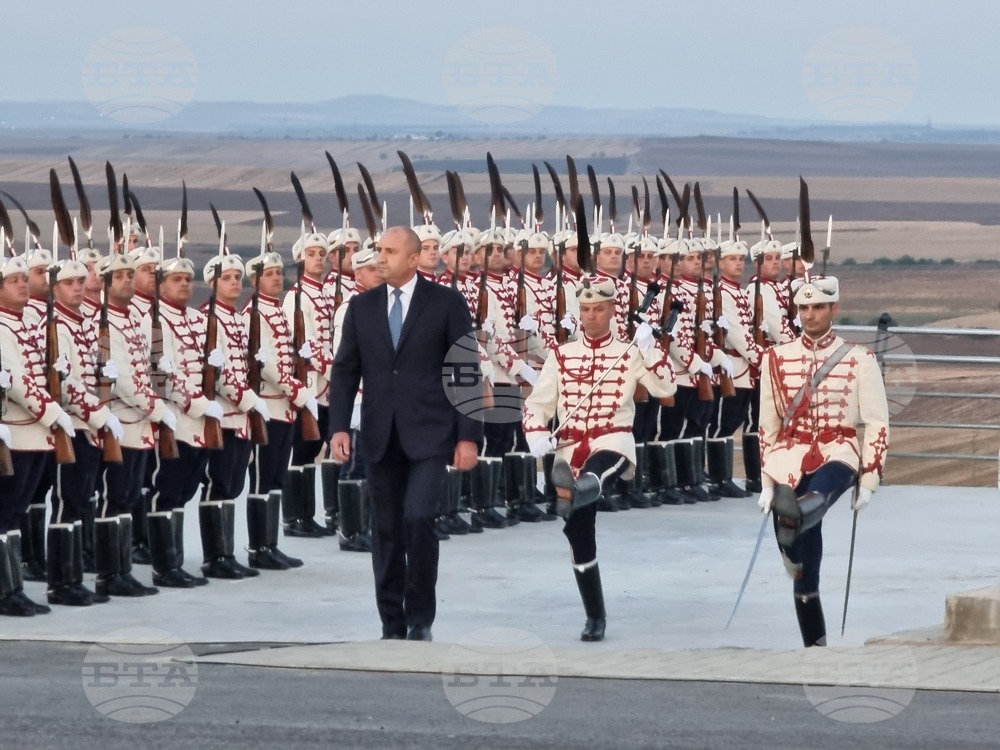 BTA Photo
President Rumen Radev participated in a ceremony to raise the national flag on a 55-metre pole in Yambol.
"Awareness is the path to the preservation of our country, to the flourishing of our society. Let's raise the tricolor together as an antidote to nihilism and as a message to our children that Bulgaria will survive," said Radev.
"In Rozhen, in Shipka, in Petrova Niva and all over the country, I sense an enlightened and sincere desire in people to reject their imposed inferiority complex, the feeling of doom, the suggestion that someone else decides for us. I feel it here too. Wherever the winds of life take us, to whatever causes we give our strength, we will always be connected by a strong thread - in white, green and red," Radev said.
The ceremony began with a performance by the Representative Brass Band of the National Guards Unit of Bulgaria. The President then accepted the guard of honour. The ceremony ended with a festive fireworks show.
The national flag was 11 by 18 metres in size, and the pole was erected at the highest point in the city, at the initiative of the Municipality of Yambol. A large part of the funds were raised from donations. According to the local administration, this is the highest pole with the national flag in an urbanized area in the country.
The history of the Bulgarian flag has a special meaning for Yambol. The idea of creating its prototype belongs to Yambol native Ivan Paraskevov, and its creation in 1877 was the work of his 14-year-old daughter Stiliyana Paraskevova.
After the Liberation, the flag was kept in the Flag Hall of the palace, from where it was handed over to the National Museum of Military History in 1946.
Earlier in the day, a monument to Ivan Paraskevov was unveiled in Yambol, in addition to the 2022 monument to Stiliyana Paraskevova.
In July this year President Radev also attended the ceremony of raising a Bulgarian flag on a 111-metre-high pole in Rozhen.
/VE/
Additional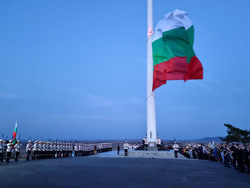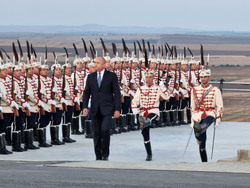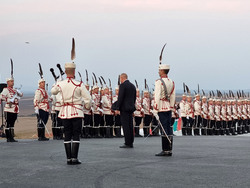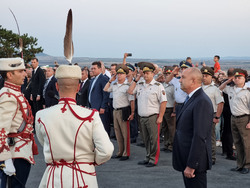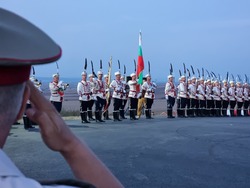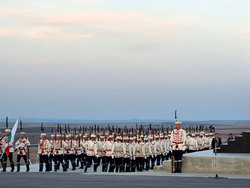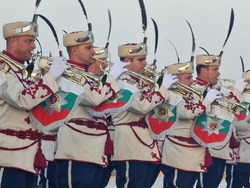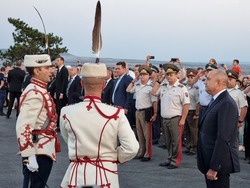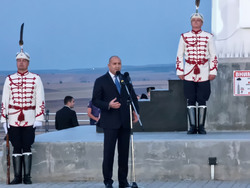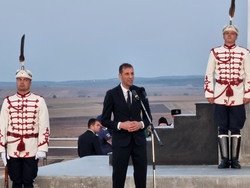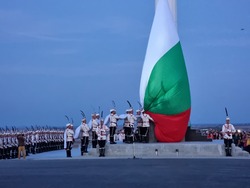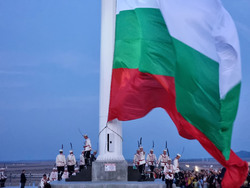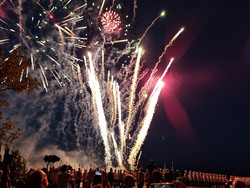 news.modal.image.header
news.modal.image.text
news.modal.download.header
news.modal.download.text
news.modal.header
news.modal.text