site.bta

UPDATED

Top Two Parliamentary Groups Unveil Second-Mandate Cabinet Proposal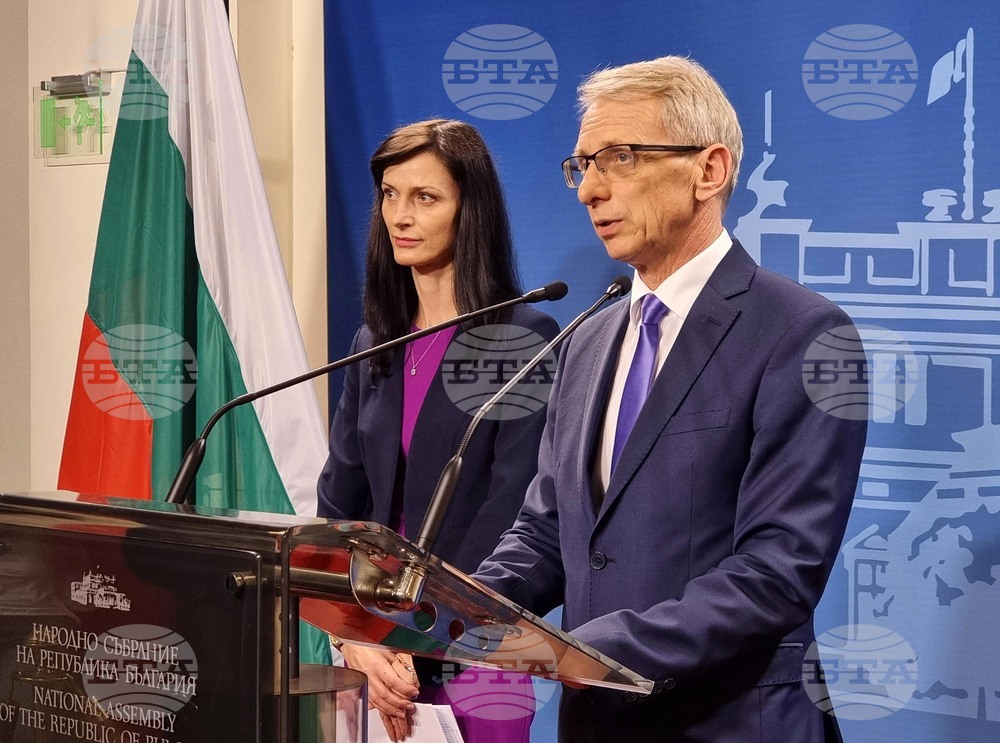 Nikolay Denkov and Mariya Gabriel brief the media on the cabinet proposal, Sofia, June 2, 2023 (BTA Photo)
The two largest parliamentary groups in the incumbent National Assembly, Continue the Change-Democratic Bulgaria (CC-DB) and GERB-UDF, on Friday unveiled the line-up of a cabinet they propose under the second cabinet-forming mandate that CC-DB prime minister designate Nikolay Denkov received on May 29.
Denkov and Mariya Gabriel of GERB-UDF will rotate as prime minister and deputy prime minister over a nine-month period, starting with Denkov.
Here is the proposed cabinet line-up:
Prime Minister: Nikolay Denkov
Deputy Prime Minister and Minister of Foreign Affairs: Mariya Gabriel
Deputy Prime Minister for EU Funds and Minister of Finance: Assen Vassilev
Minister of Interior: Kalin Stoyanov
Minister of Defence: Todor Tagarev
Minister of Environment and Water: Julian Popov
Minister of Energy: Rumen Radev
Minister of Regional Development and Public Works: Andrey Tsekov
Minister of Agriculture and Food: Kiril Vatev
Minister of Economy and Industry: Bogdan Bogdanov
Minister of Innovation and Growth: Milena Stoycheva
Minister of Labour and Social Policy: Ivanka Shalapatova
Minister of Justice: Atanas Slavov
Minister of Health: Hristo Hinkov
Minister of Education and Science: Galin Tsokov
Minister of Tourism: Zaritsa Dimkova
Minister of Transport and Communications: Georgi Gvozdeykov
Minister of Electronic Governance: Alexander Yolovski
Minister of Culture: Krastyu Krastev
Minister of Youth and Sports: Dimitar Iliev
President Rumen Radev will receive Denkov at 11 a.m. on Monday at the end of the week-long time limit for the fulfilment of a cabinet-forming mandate that Radev handed Denkov on May 29, the head of State's Press Secretariat said on Friday.
/LG/
Additional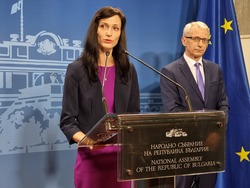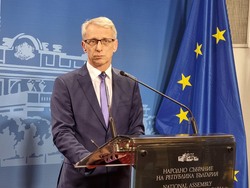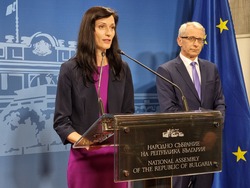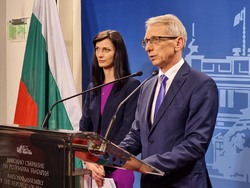 news.modal.image.header
news.modal.image.text
news.modal.download.header
news.modal.download.text
news.modal.header
news.modal.text