site.bta

Project Inspires World Travel while Waiting for Public Transport in Sofia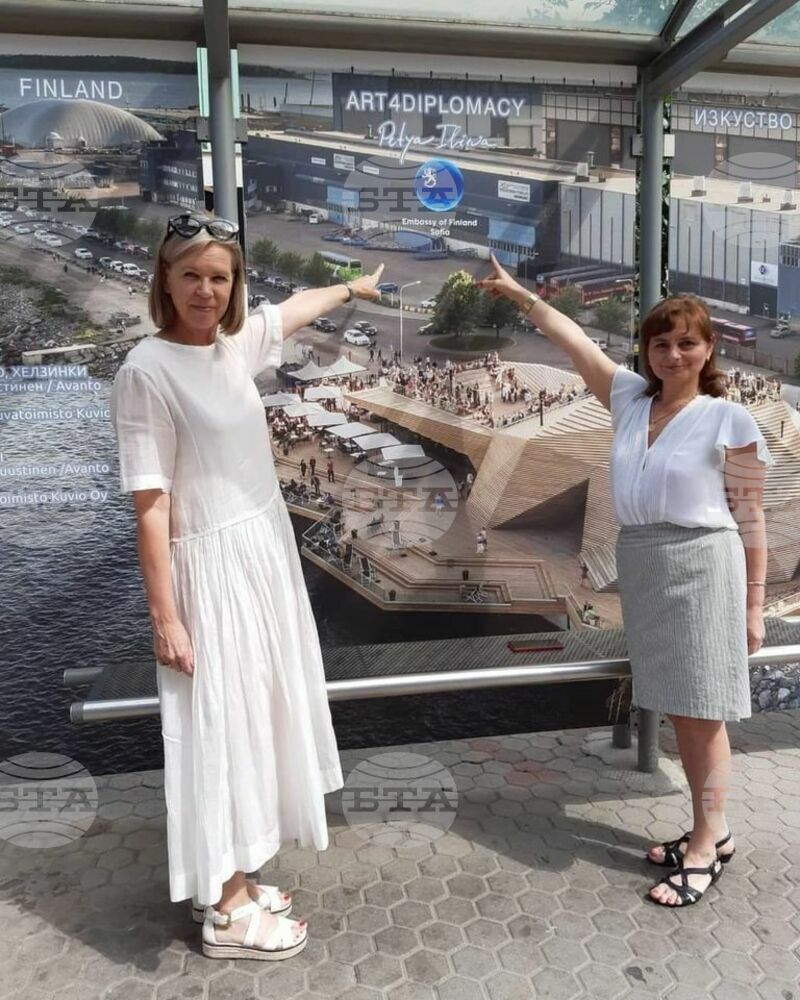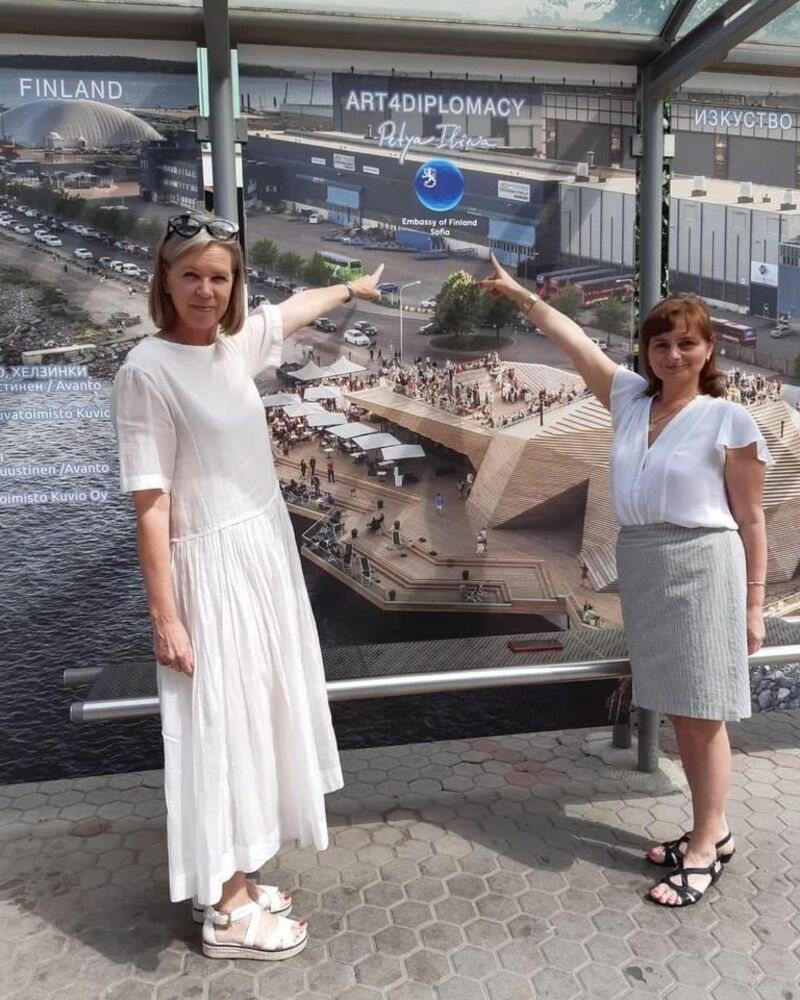 Petya Ilieva and Kristina Kuvaia, Ambassador of Finland, in front a photo of the public sauna and Loyly restaurant in Helsinki (BTA Photo)
Eleven public transport stops in the central part of Sofia have been transformed into exhibition spaces with images of impressive buildings from around the world that few Bulgarians have ever seen. This is a part of the eighth consecutive initiative by artist Petya Ilieva from her project Art4Diplomacy.
So far, 11 photos of landscapes and landmarks have been exhibited, selected by the diplomatic missions of Austria, Switzerland, Italy, Portugal, Finland, Georgia, Denmark, Romania, Czechia, Israel and Malta. Each image offers brief information in Bulgarian and English about the depicted object. Some also have a QR code for more information.
The project will be implemented in two stages. More photos of beautiful landmarks, selected by another 11 diplomatic missions in Bulgaria, will be set up in central Sofia in September.
"Public transport stop structures are a suitable place for an outdoor gallery, especially when they are situated in communicative places with a large flow of people. The initiative aims to both bring aesthetics and educate. People can scan the QR codes with their phones and learn various interesting facts," Ilieva told BTA. Bringing art to the street makes it accessible and free to more people, she added. "In the hectic everyday life, public transport stops are a place where one can rest for some time while waiting. Within a short walk along several central boulevards, citizens can "travel" to different countries and continents, discover places they have not had the opportunity to go to. If they are not interested in any of this, it is enough for them to simply accept it as a pleasant diversion of the public space," explained the artist.
Before the pandemic, Ilieva travelled a lot and presented the intangible cultural heritage of Bulgaria to various audiences on six continents through her paintings. During the pandemic lockdowns, she found another way of expression: she began collecting and showcasing in Bulgaria the art, culture and cultural-historical heritage of countries from all over the world. "It is a great pleasure for me that with my work I can bring together seemingly distant and foreign countries. My experience has shown that all people in the world have a lot more similarities than differences in historical and cultural terms."
Petya Ilieva has a master's degree in painting and aesthetics. She has a doctorate in fine arts and cultural diplomacy.
/NF/
news.modal.header
news.modal.text