site.bta

Bulgarian Classic "Ladies' Choice" to Be Screened at Summer Cinema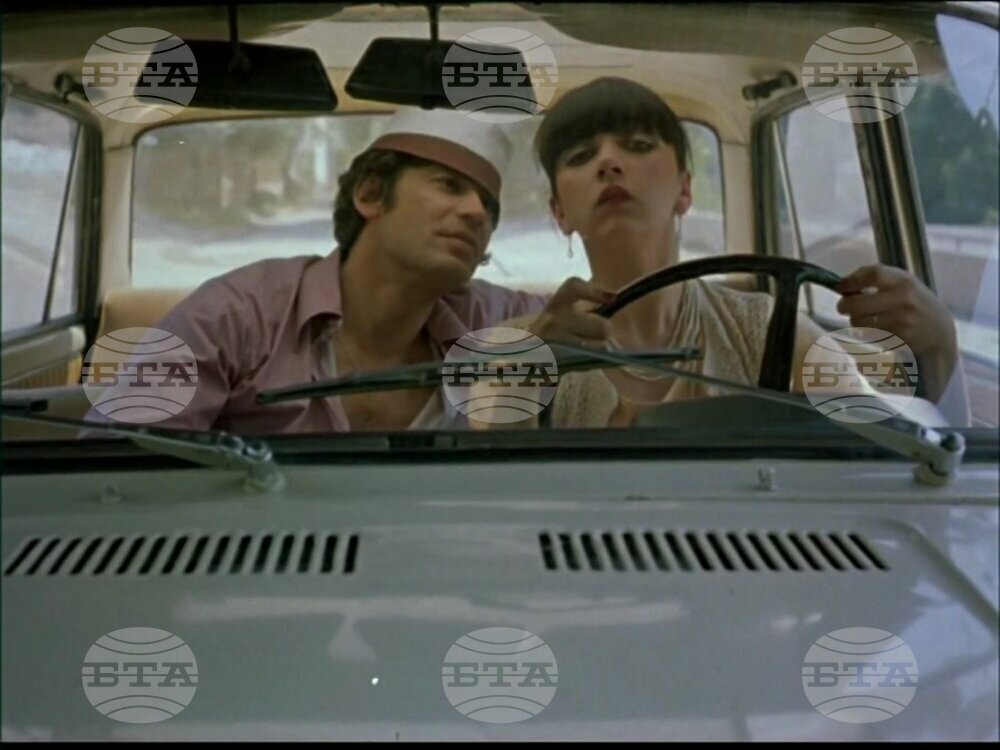 Biweekly screenings of classic Bulgarian films are held within the Bulgarian Summer Cinema under the Stars, hosted by the Soda Bar and Sofia International Film Fest. All screenings begin at 9:30 pm and have English subtitles, the Soda Bar confirmed for BTA.
The next screening will take place on August 14 and will be of the 1980 comedy hit A Ladies' Choice (Dami Kaniat).
Ladies' Choice is a Bulgarian classic comedy film directed by Ivan Andonov. The screenplay was written by Georgi Mishev, the music is by Georgi Genkov, with cinematography by Plamen Vagenshtain. The production features beloved Bulgarian actors Stefan Danailov, Tsvetana Maneva, Mariana Dimitrova, Nevena Kokanova, and others.
The film follows charming driving instructor Yakim Donev, who, after his divorce, indulges various frivolous affairs and adventures. And although each of the women who court him tries hard to win him over, the irresistible Don Juan manages to slip away every time. The young lover of love affairs has occasional problems with jealous husbands, but it is his women problems that are even more troubling.
The film has inspired many classic catchphrases, the most popular of which are Yakim's full-proof pick up line: "Do you know you have fierce eyes?" and the one used most often by parents to their children: "When you are speaking to me, shut up."
The lead actor in the film, Stefan Danailov (1942-2019), is one of Bulgaria's most popular and prolific actors. He starred in over 150 roles in cinema, theatre and television, and was long-time teacher of acting for drama theater at the National Academy of Theater and Film Arts, as well as a long-time politician and MP from the Bulgarian Socialist Party (1975-2019). He was minister of culture from August 16, 2005 to July 27, 2009.
The other Bulgarian classic movie screenings within the Bulgarian Summer Cinema under the Stars will include the 1972 classic With Children at the Seaside (S Detza na More) on August 28 and the 1982 film A Dog in a Drawer (Kuche v Chekmedzhe) on September 11.
The films Warm (Toplo, 1978), Hedgehogs Are Born without Spikes (Taralezhite Se Razdat bez Bodli, 1971), and A Nameless Band (Orkestar bez Ime, 1981) have already been screened.
The events are organized by Soda Bar, Sofia International Film Fest and Zagorka Retro.
/DT/
news.modal.header
news.modal.text